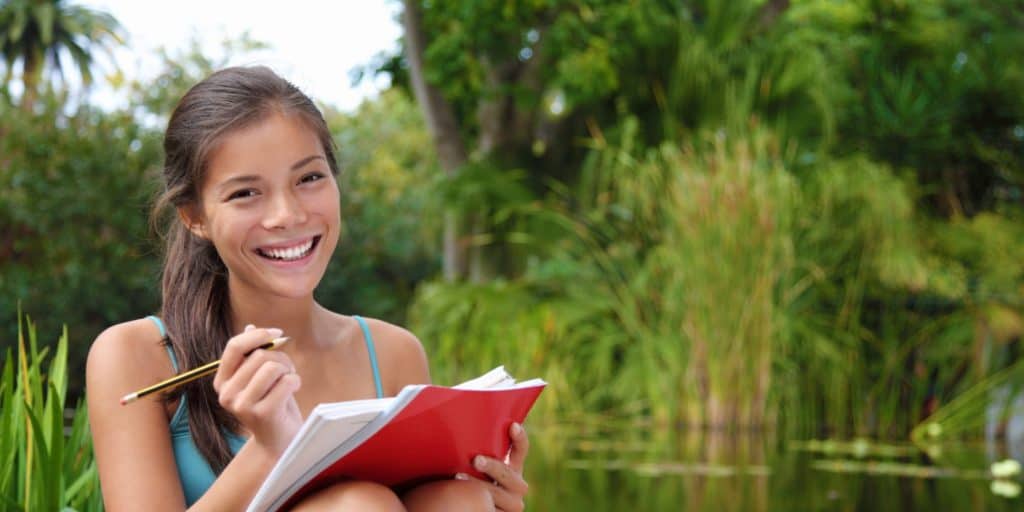 The myth that constantly follows scholarships is that they are provided to a chosen few, who have been blessed with extraordinary talents or have already climbed Mount Everest at 15 years old. This is simply not true. The reality is that scholarships are open to every and anyone. The sheer number of scholarships available also means that it is not as scarce of an award as you are made to believe. Rather, there are plenty to go around.
At Scholarship Guide, we have compiled a comprehensive guide on scholarships available in Singapore and how you can acquire one for yourself. The first section of the guide includes simple definitions of what complex words like 'scholarships' and 'bonds' are so as to alleviate any confusion you may have about the basics of scholarships.
The second section of the guide looks at all the different types of scholarships available so you can find one that suits you, all the way from merit-based scholarships to government scholarships and everything in between. Use this section to figure out which scholarship is perfect for you.
Finally, we have provided a quick run-through of the entire scholarship application process. As scholarships can be extremely daunting to apply for, we want to make this process as easy and as clear as we can for you. Included are several tips and tricks for acing interviews alongside critical information for submitting applications.

Introduction
What is a scholarship?
Every year, hundreds of different types of scholarships are made available to students of different ages, career stages and subject interests. Whether you are a budding university student or a working professional looking to upgrade your skills, scholarships can go a long way in helping you towards your goals.
A scholarship is generally a financial grant made to a student to support them throughout their studies. They reduce the financial burden that you incur from sometimes exorbitant university fees and can be an essential step in potentially fulfilling your dream of studying at a prestigious university overseas. Being a scholar can also be extremely helpful with finding a job in the future as it provides additional validation for your personal capabilities.
Aren't scholarships just free money?
Scholarships are different from college loans which will need to be repaid in the future. Once the money has been given to you, it is yours to keep. However, one of the biggest misconceptions about scholarships is that it is free money. Rather, most scholarships also come with bonds attached to them that can also be considered a form of repayment. Scholarships can be a great way for organisations to recruit high performing individuals to industries that are constantly looking for talented people.
Scholarships are also extremely important for any society seeking to reduce inequality as they have shown to be an effective method in easing the attainment of a bachelor's degree especially for students from lower-income households.
What are 'bonds'?
Most scholarships come with a requirement that you serve a 'bond' once you have finished your studies. Bonds are the minimum amount of time you would need to be contracted to your scholarship provider after you graduate. They can range anywhere between 1 to 12 years. While the idea of a free ride to university sounds enticing, you should also think about whether the scholarship provider represents a potential employer that aligns with your own individual and career goals, especially if the bond length is substantial.
Conversely, bonds can be beneficial because they guarantee you a job after you graduate which may be extremely convenient especially in the middle of a financial crisis when the job market is saturated. Singaporean graduates broadly consider job security as one of the top priorities during job hunts. Bonds should be considered a double-edged sword and must be one of the key considerations when weighing up your scholarship options.
Who can apply for scholarships?
There are many different groups of students who are eligible for a scholarship. Whether you are a graduating Junior College/Polytechnic student or an undergraduate knee-deep into your degree, there are plenty of scholarships available for you to choose from. Just make sure to check the requirements of each scholarship that you are interested in.
Generally, scholarships are given to outstanding students – students with good grades, proven leadership, exemplary skillset, good sportsmanship, community involvement, and more. Consequently, an important aspect of acquiring a scholarship is to ensure that you can show scholarship providers that you are deserving. They are also not limited by specific career fields. The variety of scholarships available today allows you to pursue your career goals no matter what field you intend to go into.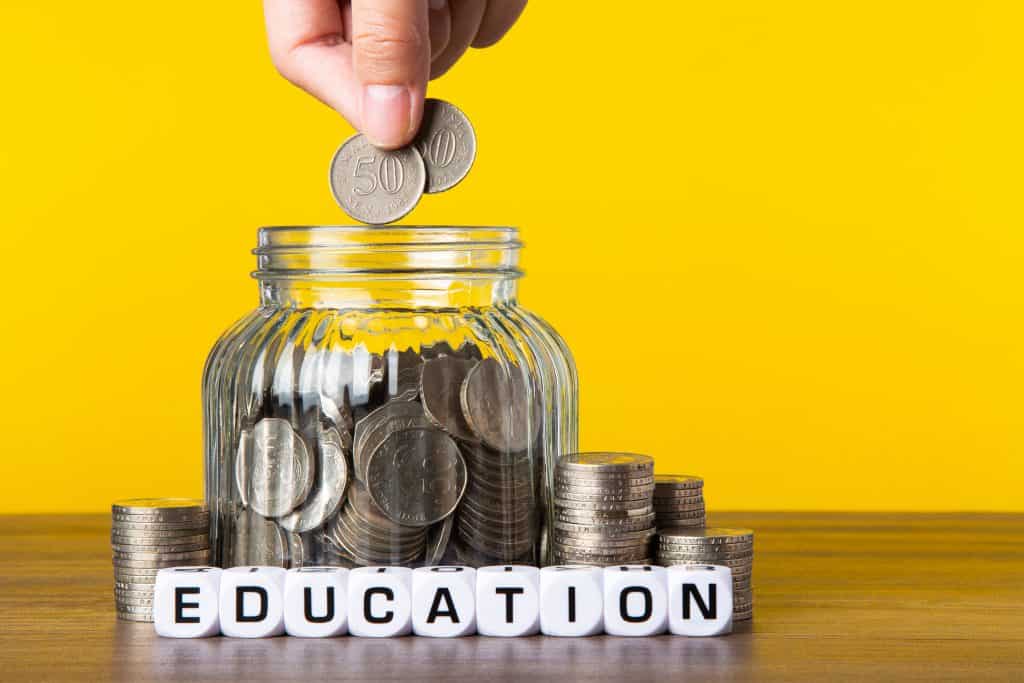 Types of Scholarships
Merit-based Scholarships
Merit-based scholarships are offered by a plethora of organisations and usually constitute a full sponsorship of your studies awarded based on excellence. The logic of merit-based scholarships is to reward highly talented and accomplished individuals who display immense potential to progress further in their studies. Merit-based scholarships tend to be highly competitive but are certainly worth applying for because they provide you with a lucrative financial boost to your life as a student and present to you formal validation that your efforts have been worth it and that you are on the right path.
Some examples:
SAF Merit Scholarship for Female Applicants
National Parks Board (NParks) Overseas Merit Award
Career-specific Scholarships
If you are one of the lucky few who have their mindset on a specific career path, career-specific scholarships are perfect for you. Some scholarships are offered by highly-regarded corporations guaranteeing you a prestigious job at the end of your studies but there are other industry-specific scholarships such as the DesignSingapore scholarship that assists designers who are passionate about pursuing design in university and as a career.
The costs of improving yourself so you can progress further in your career can often come in the form of exorbitant school fees or even the lost income from pursuing your career early. Scholarships are a great way to alleviate these costs
Some examples:
Design Singapore Scholarship
SIA Engineering Company Undergraduate Scholarship
College-specific Scholarships
Many colleges offer subject/major-specific scholarships that come in the form of lump sums awarded to students. These awards are sometimes funded by alumni of the particular college that wish to reward undergraduates who have excelled in their particular degree or have displayed outstanding achievements in other aspects of their university life.
These scholarships tend to come without a bond which means you have almost nothing to lose by applying for them.
Some examples:
NUS (National University of Singapore) Merit Scholarship
Nanyang Scholarship
Read More: Live Outside Your Comfort Zone
Need-based / Financial Scholarships
Need-based Scholarships or sometimes known as Financial Scholarships are defined as financial aid given to students on the basis of financial need. Students may qualify for need-based scholarships if they come from low-income backgrounds.
Need-based scholarships are also called donated scholarships as they are awarded by a number of funding sources. These can include businesses, religious groups, individuals, community organisations, college departments or alumni. The scholarships are often named after the donor, company, organisation or to honour parents, professors or other important people in one's life. Eligible students can apply directly to their respective universities. Recipients of such scholarships are usually not allowed to hold any other scholarships/bursaries/awards concurrently unless otherwise informed. Most times they are not required to serve bond, but some would have to serve a number of hours of community service. Depending on the donor, some scholarship recipients may be required to intern at the donor's organisation.
As eligibility to receive need-based scholarships is determined based on family income, this means that you will have to furnish scholarship providers with declarations regarding your parents' income. This is thus a process that you would want to consult your parents or guardians before applying.
Some examples:
Dato' Kho Hui Meng Scholarship
Wee Cho Yaw Future Leaders Award
Ethnicity-based Scholarships
Singapore is proud of its diverse population and the vibrancy that every culture adds to the fabric of Singapore's society. In the same regard, ethnicity-based scholarships are offered mainly by different ethnic 'self-help' organisations in Singapore to students of the respective ethnicity. For example, Sinda provides scholarships to students with at least one parent that is of an Indian sub-ethnic group.
Ethnicity-based scholarships can be crucial in ensuring that universities and corporations' makeup resemble the diversity of the country they reside in.
Some examples:
MENDAKI Scholarship
The Ngee Ann Kongsi Tertiary Scholarship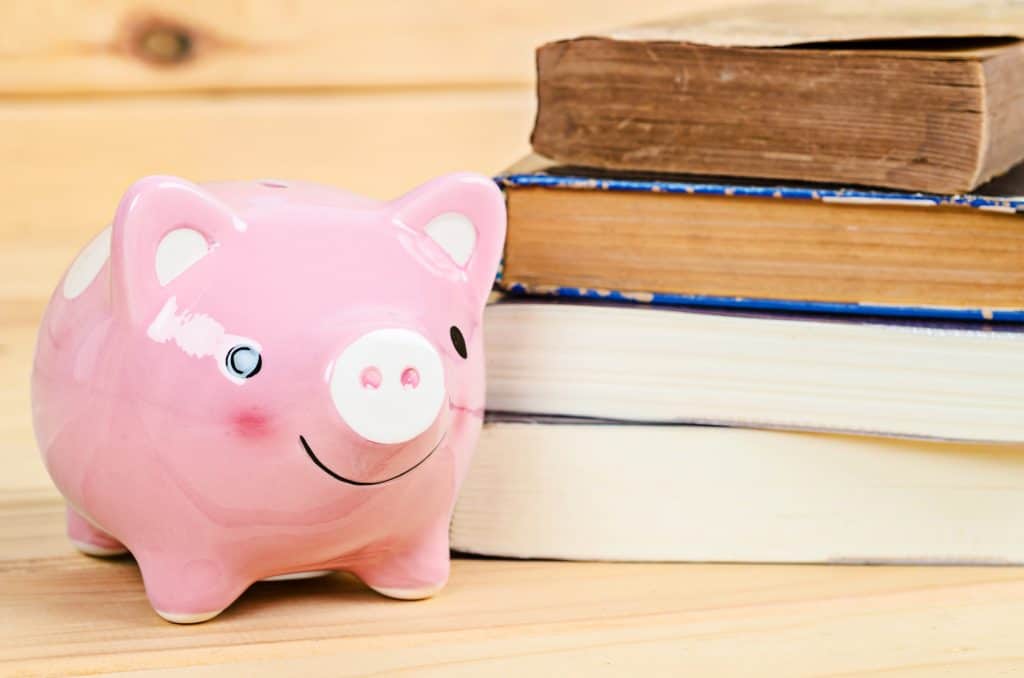 Types of Scholarship Providers
Government Organisations / Statutory Boards / Ministries
Some of the most sought after scholarships on offer in Singapore are provided by government bodies and ministries. They generally guarantee a job at the end of your studies. Graduate government jobs tend to pay well but its biggest advantage is that these jobs will always exist, unlike corporate jobs that may fluctuate from time to time according to economic trends. Government scholars also benefit from Singapore's relatively stable and predictable political environment.
As the Singaporean government highly values students with world-class educational backgrounds, government scholarships tend to also be extremely lucrative, especially if you secure one that sponsors your education overseas. Further, these scholarships tend to come with monthly allowances that cover your accommodation while overseas. This, of course, comes at the 'cost' of having to commit your nascent career to public service although as mentioned earlier, for some people, may not actually be a bad thing at all.
Some examples:
The SAF (Singapore Armed Forces) Scholarship
Singapore Sustainability Scholarship (National Environment Agency)
Universities / Institutions
Should you already have your eye on a particular university, keep an eye out on scholarships offered by that university. Outside of being an educational provider, universities themselves can turn into scholarship providers to attract higher quality students to their programmes. There is an abundance of such scholarships available especially in Singapore. At NUS, there are the NUS Global Merit Scholarships or even NUS Sports Scholarship. Overseas private universities have also made scholarships available to attract Singaporeans to study overseas, such as the one offered here by Waseda University.
Some examples:
Waseda University Emergency Scholarship
NUS (National University of Singapore) Sports Scholarship
Read More: Studying With Purpose
Private Organisations
Outside of government and universities themselves, students can also land scholarships with private entities. For many reasons, a plethora of corporations and private organisations pump millions of dollars a year sponsoring future employees ensuring they get the best education. In return, companies are investing in an excellent employee in the future that could be an amazing asset for them while also allowing them to fulfil Corporate Social Responsibility (CSR) duties.
In addition to a free ride through college, scholarships with private organisations may even allow you valuable internship and mentoring opportunities during holidays. Just make sure that the organisation is one whose values you align with and somewhere you can see yourself working in the future.
Some examples:
CIMB ASEAN Scholarship
OCBC Local Undergraduate Scholarship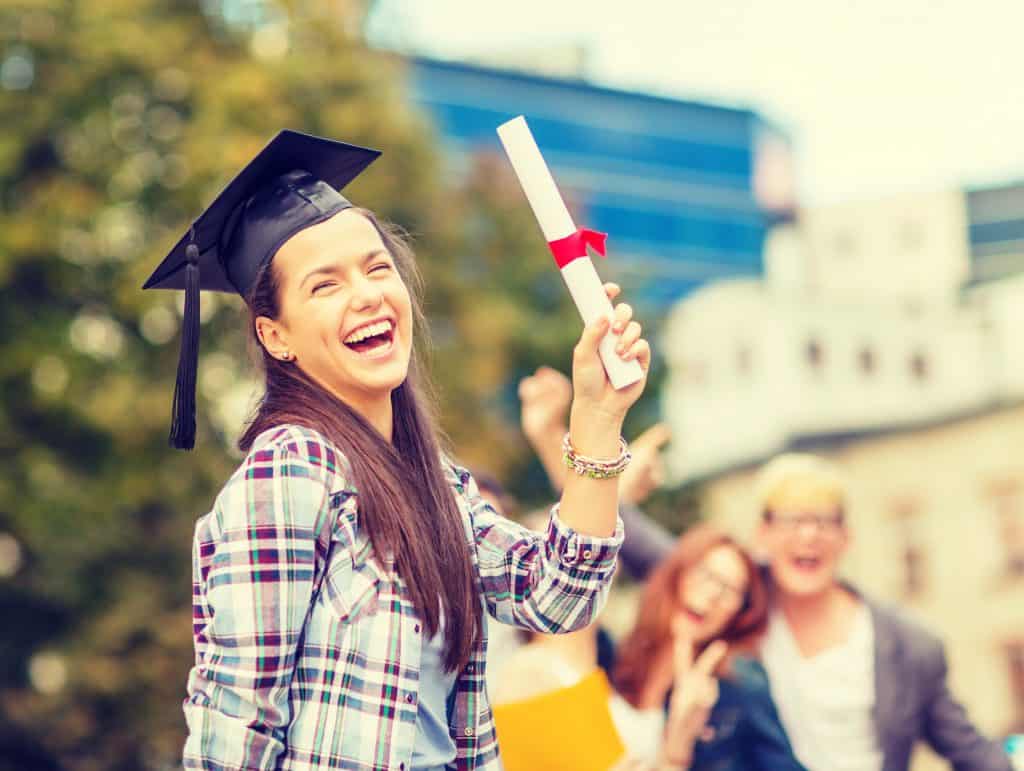 Categories of Scholarships
Full-Term Scholarships
Full-term scholarships are given prior to the start of your bachelor's or master's programme to support you almost completely throughout your period of study. They are often able to cover your university fees fully but can also come with monthly stipends or allowances to support your expenditure for food or even university accommodation.
Mid-Term Scholarships
In case you were unsuccessful in your application for a full-term scholarship, you can still apply again in the middle of your programme for mid-term scholarships. These scholarships consider your performance the time you have spent in university so far.
They are offered to those in the second, third or fourth year of studies. You may opt to backdate your scholarship award date to the start of your degree programme and your bond will be the full duration, generally, it will be 6 years (for overseas) or 4 years (for local). For this, you will be awarded the full scholarship benefits. If you opt not to backdate your scholarship award date, your bond will be pro-rated. The short amount of time you have spent in university might have already assured you of your career path allowing you to make a more informed decision on what scholarships to go for.
Some examples:
AGO Auditing Service Scholarship (Mid Term)
OCBC Regional Scholarship (Mid Term)
Short-Term Scholarships
Short-term scholarships generally consist of either overseas exchange sponsorships or awards to high performing students as a reward for outstanding results throughout the year. They are only awarded to students as a one-off payment.
Some examples:
Irene Tan Liang Kheng Scholarship
Choo Lim – SUTD Scholarship
Overseas Scholarships
Studying overseas should not be limited to just the wealthy. Even if you are unable to afford the exorbitant fees that come with overseas study, there are a few scholarships available in Singapore that are able to sponsor tuition fees, overseas accommodation and even provide a stipend. However, these scholarships are understandably extremely competitive.
As mentioned earlier, one source of overseas scholarships in Singapore is through the government ministries or statutory boards. However, you do have other options available. For example, certain overseas universities such as UNSW offer scholarships to international students. Prestigious scholarships such as the Chevening Scholarship offer complete funding for study at any UK university.
Some examples:
Singapore Sustainability Scholarship (PUB)
URA Undergraduate Scholarship
Read more: Studying Overseas: An Honest Reflection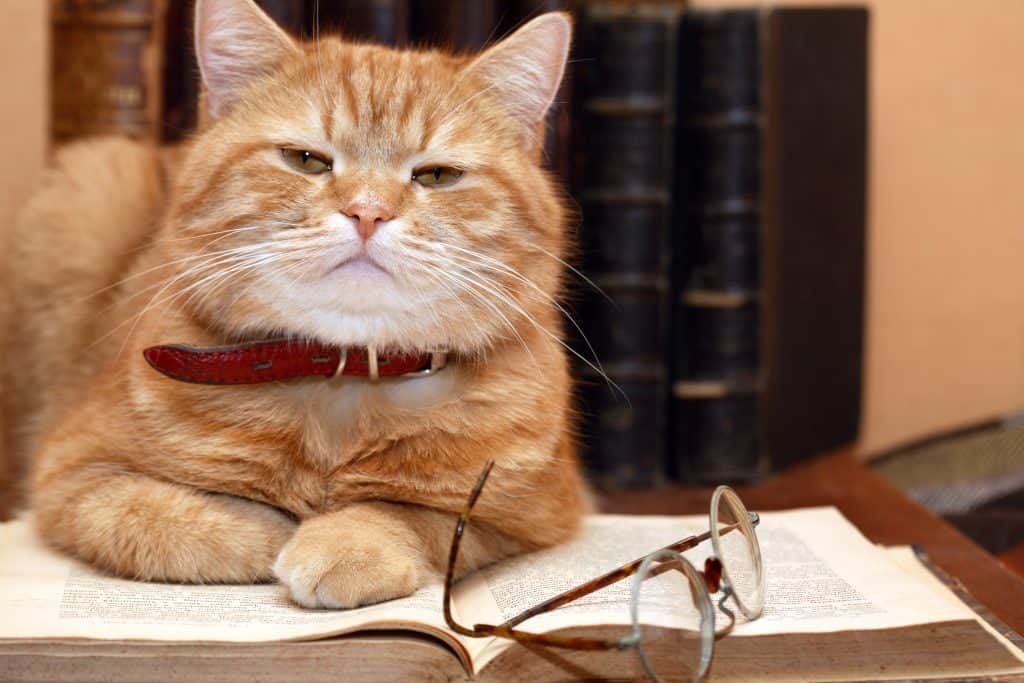 Applying for a Scholarship
When can I apply?
The most important thing to take note of during scholarship applications is confirming when the opening and closing dates are. You would not want to have to go through the painful realisation that you have gone through a long list of preparations only to find out that the due date for applications has passed.
In general, 2 or 3 weeks after the release of A-Level results is when many of the government-related scholarships tend to close. Thus, for closing dates, you are looking at somewhere between early to mid-March of every year. It is also important to look at the opening dates. Some scholarship providers accept applications early and even prior to you receiving your results. Many government scholarships open applications at the end of July.
Early Cycle: Government Scholarships
July / November – January
Main Cycle:
February – March
Corporate scholarships have extremely varying application deadlines that are dependent on individual scholarship providers. While some tend to align with government scholarship deadlines to ease the process for applicants, there are others whose deadlines are much earlier meaning you would have to get your applications ready way before. Mid-term scholarships also may have different deadlines. To ease your process, consider using Scholarship Guide's scholarship finder page that allows you to easily scroll through application deadlines.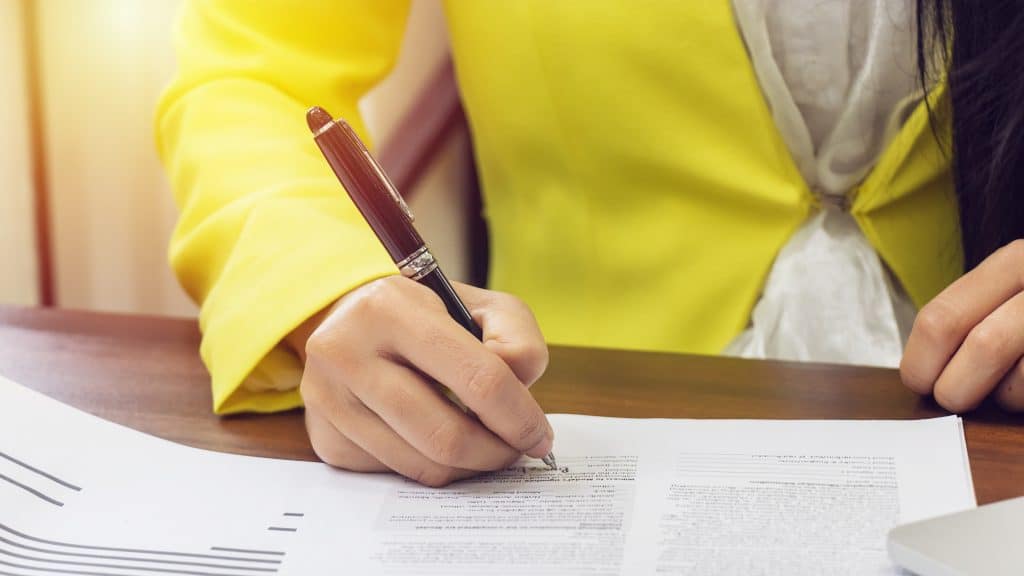 The Application Process
Deep Research
While this article has supplied you with general information on what kind of scholarships are available, it is extremely important for you to take your own deeper dive researching the scholarships and their specifics especially with regards to the expectations of each individual scholarship provider. Researching scholarships should also take into serious consideration your own individual goals and how you can benefit from the scholarship programme. Remember that not all scholarships can be good for you especially when they inhibit your ability to pursue what you truly want to do.
Crucially, research also gives you a clearer understanding of how to tailor your scholarship application towards convincing providers that you are the right fit. For example, when applying for scholarships in the government sector, you must signal to the panel that you feel passionately about working in the public service or how serving the community has always been a natural part of your overall character. If you are applying for a sports merit scholarship, you might have to centre your application and your personal essay towards how sports have helped you throughout your studies and how you could even potentially contribute to your community through your sporting achievements.
These days, with platforms such as LinkedIn or Facebook, it is possible to track down former scholarship recipients and ask them personally about their experience at interviews or what they feel they did to differentiate themselves. While it may seem intrusive to do so, often people are happy to help if you ask politely. If they do not reply, you should go to websites like Glassdoor where people write reviews for how specific scholarship interviews were and their experiences.
Read More: A Guide on How To Create a Standout Resume
Start Early
The best piece of advice we can impart onto you is to start thinking of scholarships early. Scholarships can be a life-changing opportunity so you would not want to end up in a situation where you miss a deadline because of an unforeseen technical issue on the application website. One of the most important things to take note of is application opening and ending dates.
While it may not be a dealbreaker, submitting applications early might even give you a slight edge over other applicants. Further, not leaving such an important deadline to the last minute reduces your overall stress levels as you juggle between schoolwork and your extracurricular commitments. This also gives you more time to do more research and perfect your personal statement essays.
How to Apply?
To ease your application process, your first step should be to get acquainted with a scholarship website, such as Scholarship Guide, that allows for you to store key application details, such as your basic personal details, resume, education and employment record. This allows you to reuse the information to submit applications for multiple scholarships.
However, a lot of scholarships require you to use their own portal to submit your application. For example, most ministerial scholarship applications have to be submitted on the PSC Scholarship portal. Other applications may have simpler application processes by requiring you to send your documents by email.
Academic Records
As alluded to above, scholarship applications tend to be very extensive, as providers will want to make sure that they know as much as possible about you before they potentially invest thousands of dollars into your education. One of the key things that they will require is a detailed track record of your academic history.
Therefore, it is important for you to retain as much of your academic records as possible, especially for major national exams. Be ready to provide your grades for every subject you took for A-Levels, O-Levels and even PSLE. If you have somehow misplaced those certificates and forgotten what your results are, you can access these results online on your SingPass mobile app. Outside of pure school examination results, your academic awards such as bursaries or merit awards to top students in school can help differentiate you from everyone else.
Other Common Requirements
CCA
Volunteer Work
Leadership Qualities
National Service Information (Male)
Outside of academics, your success within extracurricular work can also convince scholarship providers that you are worthy of being part of their programme. In fact, being excellent athletically or in any skill can be an extremely valuable resource for attaining a scholarship.
One of the key qualities that scholarship providers look for in applicants is leadership. Many organisations want their scholars to be able to hold key leadership positions in the future and contribute meaningfully to the workplace. Consequently, student government positions or even holding the 'Captain' title on your school's badminton team will go a long way towards that.
Understandably, scholars are expected to also be role models in their community and take up a visible role as leaders. In addition to providing you with valuable life experience, volunteer work outside of school can also show how passionate you are. Taking time out of school to give back to the community is seen as a very desirable quality. Outside of proving your compassion, it also displays your ability to balance between the rigour of academics and other responsibilities.
Reference Letter
To aid in your applications, include formal reference letters or testimonials from people you have worked with or who have mentored you in the past. These testimonials provide further validation that you are someone the provider should invest in. Always remember to put yourself in the shoes of someone on the scholarship panel. How can you be sure that this person deserves this opportunity? Seeing someone else put their seal of approval on your character will do a lot to alleviate this worry.
But how do you go about getting a reference letter?
While it may seem a bit self-indulgent (and at least a bit paiseh) for you to ask someone to write you a letter singing your praises, you would be surprised at how many people would be willing to do this for you. A lot of bosses or colleagues understand how important this piece of paper could be for you and your career and would gladly take time out of their day to pen down a few words helping you do that, if you ask appropriately. Write them a detailed email of the opportunity that you are applying for and why it matters to you or even simply call them up and explain everything on the phone.
That said, reference letters are not a compulsory component of every application and the provider might ask you to list out the contacts of referees instead that they can contact in the future. Remember that this still means that you require their consent for you to do so.
Who should you ask?
Prioritise people who you have more than just a strictly professional relationship with. While it may seem a lot more impressive to have a referral letter from someone who has a higher position in the company, it is much more important that the letter is specific and to a certain extent genuine. These are only details that someone you worked closely with is privy to.
Likewise, if you are applying for a sports scholarship, a referral letter from your secondary school coach is appropriate.
What should you include?
If possible, have a short discussion with the person that you are asking about what they should include in the testimonial. Firstly, testimonials should begin with your relationship with this person and what projects or endeavours you specifically worked on together. These can include the teams that you were a part of or even an event that you helped plan together. Help the panel also understand the position this person holds and why their opinion should be highly regarded.
Then, ask them to describe why they think you are a great candidate for the scholarship and the qualities they have seen you display while working with you. Stories or detailed examples are always useful for the scholarship panel to visualise the kind of person you are. Finally, if the person is comfortable, they could also offer the panel their contact details in case they would want to speak to them more to get further details.
A personal testimonial should not be too long and should only take up 400-500 words. While it is important to be detailed, scholarship panels can run through hundreds of testimonials during the process so being as concise as possible can make your application bearable for the panel.
Personal Statement Essay
Prior to the interview, the personal statement essay is the first opportunity you get to speak directly to the scholarship panel. Before you start writing your essay, think about all the qualities you are confident that you possess and the skills that you want to display in this essay and list them down. Then, think about some key moments in your life that you believe have impacted you most and have contributed to the person you are today.
Finally, think of your 'why's! Why are you even applying for this scholarship? Why would this opportunity be so important to you? Why are you so passionate about a particular field of study and wish to pursue a bachelor's degree in it? Ultimately, what are your goals in the future that this scholarship would help you move closer towards?
When you have all these answers at least relatively well thought out of, start thinking of the flow of your essay. There are personal statement templates that you can rely on online, that tell you how to structure your essay but then that might run the risk of removing the individuality of your statement. Instead, just remember some basic guidelines of some key details that you need to include and then think of how best to fit everything in while creating a unique flow that makes your statement more memorable than others.
For example, this might entail writing your statement as a story that can start from your childhood through your adult life. Or you could even start off with a quote from your favorite book or speech and how you have shaped your life around it or how it even inspired you to apply for this scholarship.
Finally, make sure to get a second opinion on your essay. Try and have it vetted by a teacher or a friend whose writing capabilities you trust. Ask them if they think your essay stands out and what you could add. An outside perspective is always useful in pointing out mistakes that you may not always be able to see yourself.
The Interview
If your application gets through the preliminary rounds, you would normally be asked to show up for an interview with the scholarship panel. This will be the first time the scholarship panel gets to see you and is probably the most intimidating part of the application process. Even if you are extroverted, it is completely normal to feel jitters before any interview, especially with one that is as important as this.
"The confidence comes from the preparation." Kobe Bryant
The reason why interviews can be scary is because it involves putting yourself out there. To do this, you need self-confidence. And the best way to gain confidence is through preparation. A huge part of our worries during interviews are about encountering tests or questions that we have not thought of yet. To rid yourself of this anxiety, you should prepare as much as possible.
When asked about how he always felt ready to take the game-winning shot at the end of any game, the late and great Kobe Bryant said that it was because he had taken the same shot during practice thousands of times before. Main point: Prepare, prepare, prepare.
Read More: How to Highlight Your Volunteer Experience in an Interview
What can I do to prepare?
1. Run through your own application
Recap the things that you mentioned in your personal statement and the details you included in your application. This is the information that the panel has been given about you and you want to make sure that you do not forget any of it in case they bring it up during the interview.
Make sure to also take note of the details of the scholarship itself. This is also something that the panel may ask you about as how much research you have done can be an indicator of how much you actually care about the scholarship itself.
2. Stay up to date
Try to keep up to date with current affairs or any area of interest that seems to be taking up airwaves on social media. This makes keeping conversation a lot easier as you have common references you can bring up.
Otherwise, the panel may even choose to ask you a question directly related to an event that took place recently just to get a feel for your own critical thinking skills.
3. Pick out formal attire that you feel comfortable in
Part of being confident is looking the part. Leaving a good impression on a panel also has to do with how you present yourself. Generally, it is safe to stick to typical business or office wear. It is also important that you do not pick out clothes that are too tight or ones that you do not feel your best in. Being physically comfortable is also an important part of acing an interview so pick out your outfit early and make sure all your clothes still fit.
4. List out some common practice questions
Every scholarship interview is different and for that reason, you should prepare for each one differently. There are, however, questions that should be compulsory to know by heart because they are foundational to convincing the panel that you should be selected. Some of the questions are also questions that are commonly asked during interviews.
For example:
Why are you choosing to pursue this major? (Interviewers are gauging purpose. Try to answer this question by also showing what your plans in the future are.)
Tell us of a time where you endured difficulty and what you did to overcome it. (In other words, how can we be sure that you possess resilience)
Who is the most influential person in your life? (Questions like these are ones that you can answer as creatively as you want. While you can use it as a way to pay tribute to someone meaningful to you, this is also an opportunity for you to think out of the box by surprising them with someone outlandish. Remember to provide good reasons of course.)
Why do you think you deserve this scholarship? (Again, this is a brilliant question because interviews can test you on multiple fronts: How confident you are as a person and how much you actually want the scholarship. This is your chance to give them a compelling argument and leave them with a lasting impression of you.
Remember, these questions may not necessarily be asked during the interview, but many of the thought processes that you go through while preparing for them are transferable for most of the curveballs they can throw at you.
5. Organise practice interviews with someone.
Find a friend, family member or colleague to role play as an interviewer. Try to make it as realistic as possible. You might even want to be in formal wear and find a room in your house that looks almost like an office space. It might be awkward at first, but this will help a lot in helping you get in the right state of mind for an interview.
6. Interviewers are real people too
Interviewers are real people too so remind yourself to not make the interview solely about yourself. It is easy to get carried away trying to impress the panel by making the conversation only about yourself and your achievements. Make time to show curiosity in their work and lives too. This also helps with creating rapport. The panel does not want to just be hiring a robot and want to know you are someone that is easy to work with.
7. Have fun!
Each interview is an opportunity to learn. If you plan to have a long and successful career, you will have to undergo many different types of interviews for all sorts of positions. Do not be too hard on yourself if you mess up your first one.
Take the time to also interact and network with other applicants in the interview room. Keep in touch with them and ask them about their own experience.
8. Be grateful for the opportunity
After the interview, no matter how it went, send an email or drop a note at the reception for the panel, for taking the time to talk to you. Even though it may not seem like a big deal, it still gives you a chance to leave a lasting impression on the panel. Establishing contact post-interview also allows the panel to offer you feedback about what you could possibly improve on in future interviews should you not be selected.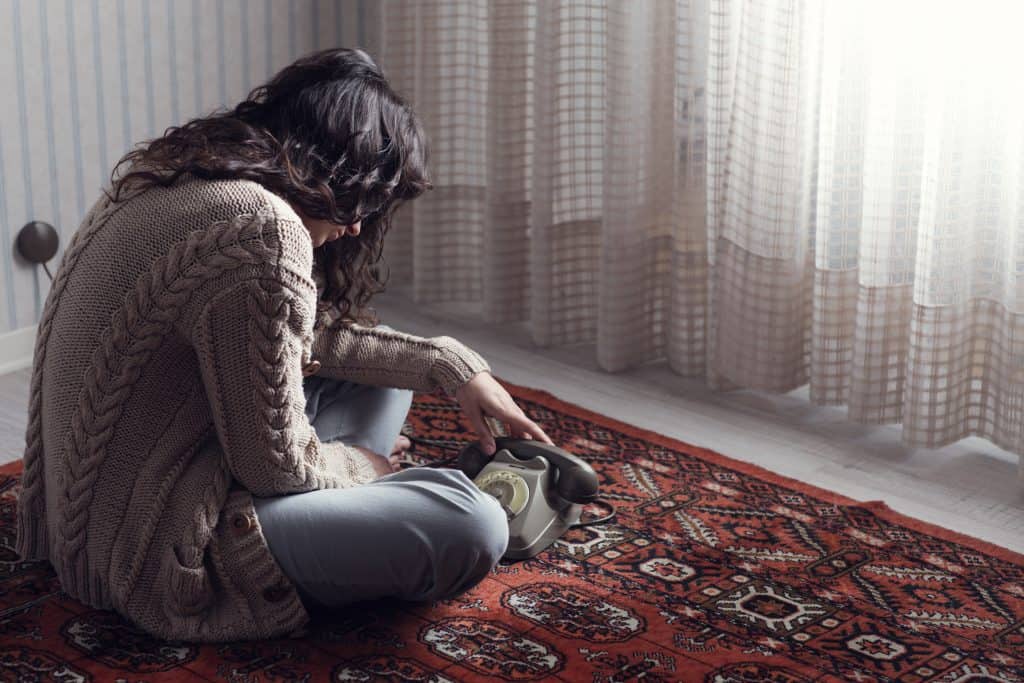 Post Application Process
Scholarship applications are a marathon, not a 100-metre dash. Once you are finally done, you might already be extremely exhausted. That said, continue to take note of when the scholarship results are expected to be released. If it is not available online, feel free to send an email to the respective scholarship providers.
If you are rejected:
Maybe it was just not meant to be. You probably spent a lot of time on the process and rejection definitely is hard to stomach. However, this should not be the end of your scholarship journey. If you are already joining a university next year, keep an eye out for mid-term scholarships. Acquire more achievements along the way and put forward a stronger application next year.
If you're accepted:
Congratulations! I bet you're feeling extremely proud of yourself and you really should be. However, do ensure to take note of what steps you have to take to confirm your acceptance of the award. Some acceptance processes may be more elaborate and involve a lot of paperwork, especially since large sums of money may be involved.
Also, take note of all the expectations for scholars that you are expected to abide by throughout your scholarship period. Some providers may enforce very strict expectations, such as maintaining a certain GPA throughout your study, or may even want you to complete an internship during the scholarship period. Either way, the point is that as easily as scholarships may be secured, they may as easily be lost. Making sure you are cognizant of all the rules and regulations set by the provider is key.
Otherwise, this is a momentous occasion for you and your family. Take time to let it sink in and appreciate all the doors this opportunity has opened for you. With it also comes great responsibility to give back to your community and especially to your providers.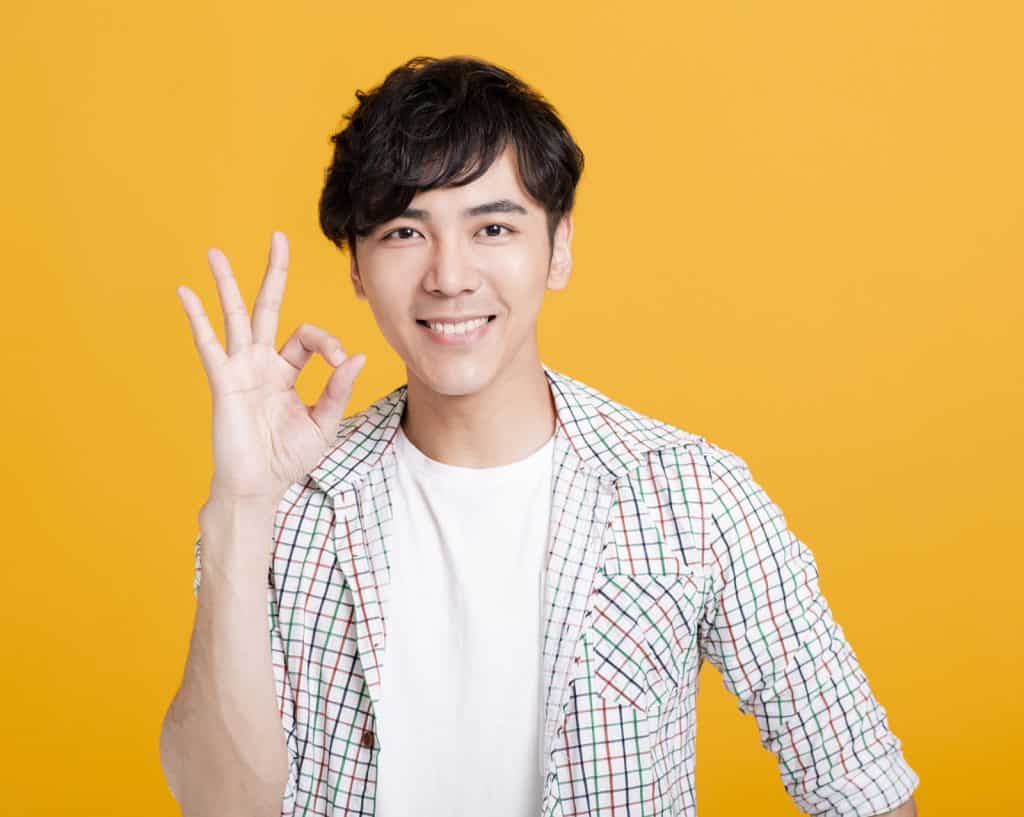 Conclusion
For many of you, scholarship applications can be the most daunting and intimidating part of your life. However, scholarships are not the be-all and end-all. This is a process that offers you a lot of chances to grow and harness skills that you will consistently use in the future. Applying for jobs, fellowships or even Built to Order HDBs also require for you to provide similarly strong and persuasive arguments as to why you should be given the opportunity over someone else.
If you are reading this, we genuinely hope this article has made your scholarship application journey a lot easier. While the tips and tricks we have provided are not exhaustive, we believe that this article will provide you with a good foundation to build on your scholarship applications and even equip you with transferable skills that you can use in all other aspects of your life.
---
More Articles