Almost every student has relished the dream of studying abroad, with the main reason being having the freedom to do whatever you want. Especially so if you're from a conservative household with strict, overbearing rules. However, before you fantasise booking your one-way ticket to freedom, let's weigh in on the pros and cons of studying abroad.
Pro #1: Getting Out of Your Comfort Zone
If you are used to having someone clean up after you, that is about to change when you venture into the unknown. Figuring out how to navigate from campus to home and learning a whole new culture will be the least of your worries. Your time will be spent looking up one-pot recipes, getting the best supermarket deals, and figuring out how to drain a clogged sink, amongst many others! Have an unfriendly landlord? Mommy and daddy will not be coming to the rescue! You are now forced to put on your grown-up pants and deal with the real world on your own.
Organisation is key. Michael Gade, student at the University of Nebraska, shared that moving to Japan to study for a couple of months helped him improve his social anxiety. He was forced to emerge from his shy shell to do daily tasks that increased his communication skills, shaping him to be who he is today.
You may now have the freedom to stay out in the wee hours, but you are forced to learn how to manage paying your bills on time, eating nutritiously, and studying effectively, all while absorbing a whole new culture. However, the next time your future employer asks you "how did you overcome a difficult situation", you will have countless stories to share ranging from living alone to living abroad, ticking off boxes for agility, self-resilience, and adaptability to land the job!
Pro #2: Immersive Cultural Experience
Choosing to further your studies abroad gives you the opportunity to learn another language first-hand through interactions with people who speak in their native tongue. Instead of practising Spanish using Duolingo or in the four walls of a classroom in Singapore, it is easier and much more enjoyable to experience ordering a cup of coffee from the streets of Columbia.
Apart from learning a new language, staying for an extended period of time allows you to learn the rich traditions, customs and culture of a country. Whether it is learning to draw Rangoli in India, joining the St.Patrick's parade in Dublin or releasing lanterns into the sky during Taiwan's Lantern festival, studying abroad will give you the exposure found in celebrating festivities and living a life completely different from your home country. This will boost your employability in the future if you ever look to relocate to a similar country, knowing the country's language, culture and practices. Additionally, having international connections will give you bonus points in contrast to your peers who have never left home.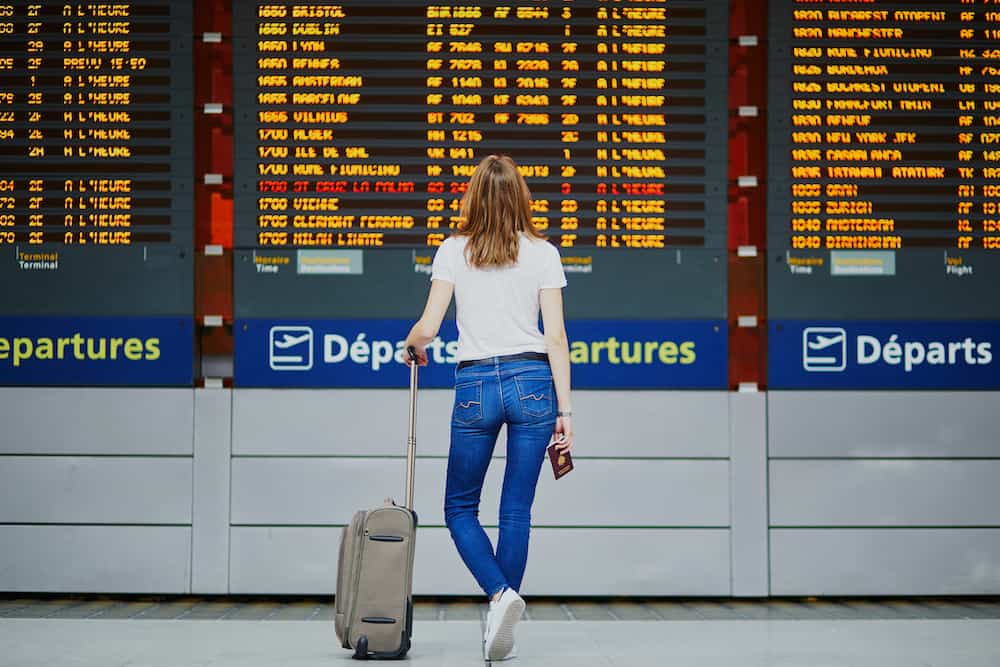 Con #1: Money, Money, Money
It's no secret that studying abroad comes with a hefty price tag. Whether or not the country you are visiting has a weaker currency exchange rate, the fact that you will be paying housing already makes it more costly than staying in Singapore to study. Again, depending on the country, a one-bedroom monthly rental can range from S$1,100 to S$5,000. Adding on groceries, phone bills, rental and recreational activities and school fees, the monthly cost will amount to much more than a basic salary of a fresh graduate.
Of course, there are many overseas scholarships available for students with a decent GPA or college grade to apply for. This will greatly benefit students that come from financially challenging backgrounds yet still want to experience the beauty of studying abroad. Students can also take up part-time jobs to earn extra allowance.
Even though cost is a crucial factor in determining the possibility of studying abroad, sometimes there are sacrifices one needs to make to realise their dreams.
Con #2: Culture Shock and Reverse-Culture Shock
When you visit a country for business or leisure, many times you do not stay long enough to notice the contrasting cultures of a country. However, when you study abroad, the extended period of time might give you a culture shock.
One of the biggest culture shocks faced by non-Americans in America is the practice of small talk to anyone, even strangers on the streets. Others include the myriad of products in the extra-large supermarkets or the informality towards each other including the elderly and authoritative figures. Calling someone by their first name may be rude in Singapore but in America, it is usually a sign of friendliness or acceptance.
To prepare for this, it is crucial to do research as much as you can on your host country before your visit to learn about what is considered rude or polite. Did you know it is considered rude to go into an onsen in Japan with any clothes/swimsuit on? Hence, read up and prepare yourself before making a fool of yourself.
Once you have come back to your home country, it is common to feel reverse culture shock. This is when you feel difficulty in readjusting to the cultures of your home country after practising the culture of another country for so long. This can sometimes be depressing and hard to deal with. If you resonate with such feelings, or fear you are on the verge of one, talk to your friends who might be going through similar feelings. Do not isolate yourself; give yourself time again to adapt.
While these disadvantages can be avoided by studying locally, going abroad broadens your horizon and gives you opportunities that will be difficult to attain once you enter the working world.
If you can afford the time apart from your family and friends, bite the bullet and go for it! No matter what, you will come back challenged with full of interesting stories to share.
References:
https://www.gooverseas.com/blog/pro-cons-full-year-study-abroad
https://www.thelocal.com/20200224/6-reasons-you-should-study-a-foreign-language-abroad-esl-tlccu
https://www.cnbc.com/2017/03/24/how-much-it-costs-to-rent-a-1-bedroom-in-30-cities-around-the-world.html
https://www.gooverseas.com/blog/how-to-deal-with-culture-shock-while-studying-abroad
More Articles