Currently a first-year student at the NUS Law School, Daniel Ian Toh is a competitive youth sailor and an aspiring lawyer. Join him in discovering university life in full sail with the NUS Sports Scholarship.
Chasing Waves and a Law Degree At NUS
I chose to read law at NUS because of the wide array of courses and modules offered by the University allowing me to have a deeper understanding of topics I am interested in. As I envision myself as a future global citizen, I believe that NUS can provide me with the exposure to navigate the uncertainties of a globalised world.
Besides defraying the cost of my education, the NUS Sports Scholarship offers me a platform to further my sporting pursuit in sailing. Perks such as the opportunity to stay on campus and the guaranteed exchange programme also add to the appeal. Most importantly, the purpose of the scholarship resonates with me as I am deeply passionate about using sports to reach out to the masses, and through this scholarship, I hope to introduce fellow NUS students to sailing.
A Smooth-Sailing Scholarship Selection
The NUS Sports Scholarship application was a straightforward process. It involved submitting a short personal statement on why I deserve the scholarship and other relevant supporting documents. My interview was with a panel consisting of assistant deans, staff of the Office of Student Affairs, and sports managers who took a keen interest in my sailing passion and future sporting plans.
I believe I was awarded the scholarship not just because of my sporting achievements, but also because of my deep passion for sailing and the desire to introduce more people to the sport. I also displayed my commitment in giving back to my community by participating in athletes' give-back sessions as well as coaching and mentoring youth sailors. I believe that a sports scholar should lead by example and strive to be a role model for their peers by holding themselves to high standards. Most importantly, I feel that a sports scholar should strive to inspire others through their sports.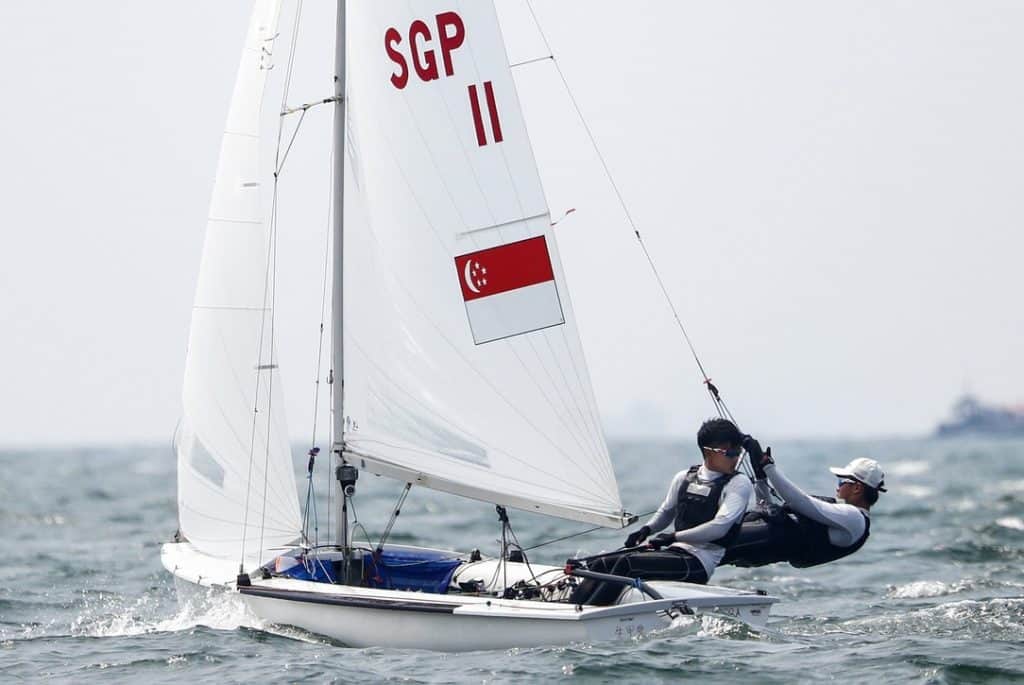 Discovering University Life as a Sports Scholar and Law Student
The opportunity to stay on campus provided by the scholarship has since allowed me to experience communal living, interact with students from various courses, and forge many long-lasting friendships and connections. I look forward to the overseas exchange programme, where I can experience a semester in a different education system.
In my short time with NUS so far, I have had the privilege to represent the school's sailing team in various competitions and bring home a handful of medals. I enjoy sharing my knowledge and experience with the newer sailors in the team, and it makes me proud to witness how they have used my feedback to level up their skills in the sport.
Sailing aside, I love the academic rigour of pursuing my law degree at NUS. The course may be intensive, but I relish the thrill of pushing my intellectual capabilities alongside like-minded individuals.
DANIEL IAN TOH
NUS Sports Scholarship
Now: Bachelor of Law, Year 1, National University of Singapore (NUS)
From: Raffles Institution
More Articles