According to NUS Merit Scholar Rachele Letchme Mohan, it is all about articulating one's experiences, translating them into transferrable skills for pursuing your discipline, and convincing the scholarship committee that you are sincere and motivated. Read on as the first-year medical student cum rock-climbing enthusiast reveals her scholarship-winning strategy and shares what she believes are the best scholar qualities.
The Beginning of a Medical Education
I chose the NUS Yong Loo Lin School of Medicine because it is an established medical school with a prolific history, and its curriculum structure is tailored to my personal learning style. The school also offers an integrated approach to learning medicine, with clinical exposure as early as a month into the start of the first year.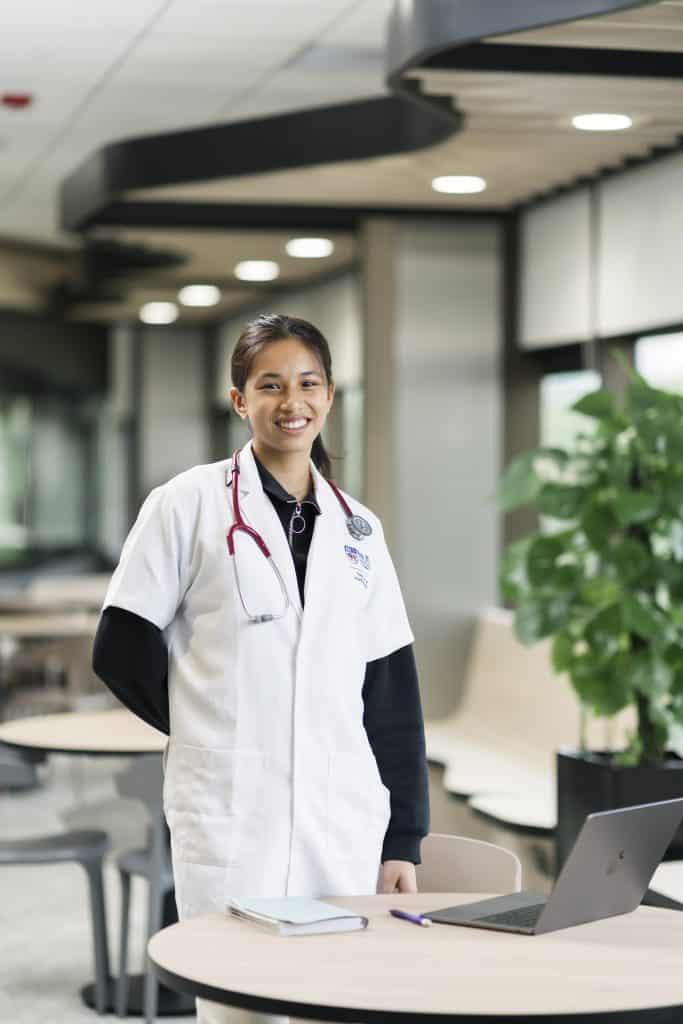 Earning the NUS Merit Scholarship
I first indicated my scholarship interest during the NUS Early Admissions and Scholarships exercise. The application process was relatively simple, where I had to submit a personal statement, achievements, and other relevant supporting documents. After the medical admissions' Focused Skills Assessment (FSA), I received an email informing me that I had been selected for an interview. During the interview, I sat with a panel of three faculty members, who, amongst other things, asked me about my motivation and ways I could contribute to the school.
I am grateful to have been awarded the NUS Merit Scholarship. The fully subsidised tuition fees and living allowance provide me with greater financial freedom, and its guaranteed stay on campus eliminates the stress of securing accommodation. Additionally, living on campus is the one thing I was most looking forward to!
Scholarship-Winning Strategy
First, I would like to thank my teachers for putting in a recommendation for me. I am grateful for their time and effort.
I feel that a big part of why I was awarded the scholarship was because I could translate my experiences into transferrable skills and apply them to medicine. In junior college, I was the president of the Gym Club. During my tenure, I spearheaded projects to promote fitness amongst the student population. I also co-organised an event to raise awareness for sarcopenia in the elderly community in my school's neighbourhood. Through these experiences, I honed my communication skills. More importantly, they opened my eyes to the gaps in healthcare that still exist today and spurred me to pursue medicine. Driven by these personal accounts, I could passionately articulate my motivations to the interviewers.
In my opinion, the best quality a scholar could possess is humility. The ability to recognise and actively work on one's inadequacies is a priceless virtue—not for the purpose of getting a scholarship but for going through life.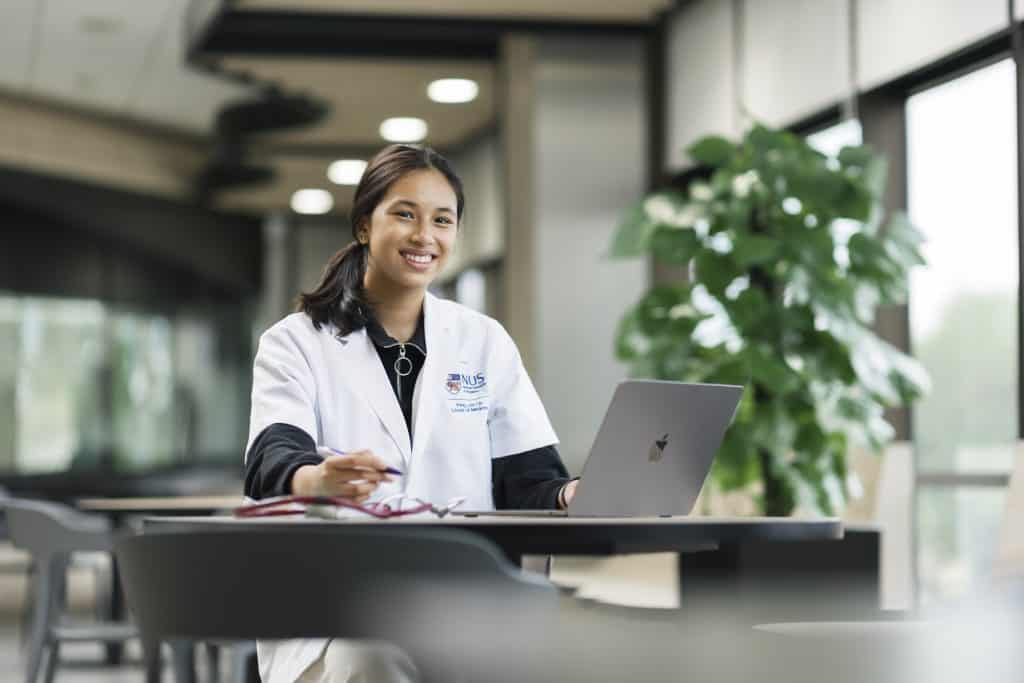 A Rewarding First Year
My NUS experience thus far has been a fulfilling one. I have gained fascinating knowledge and developed myself both academically and personally.
Although challenging, the medical curriculum makes me thoroughly enjoy coming to school. Living independently has allowed me more freedom to do the things I love, such as cooking and rock climbing. As a member of the NUS Climbing Club, I have access to the school's climbing facilities at the University Sports Centre and University Town, and I climb more regularly.
Last but not least, through the many new people I have met from different courses, cultures, and nationalities, I have forged incredible friendships that I truly cherish.
RACHELE LETCHME MOHAN
NUS Merit Scholarship
Now: Bachelor of Medicine and Surgery, Year 1, National University of Singapore (NUS)
From: Nanyang Junior College
More Articles