"It's not that we use technology, we live technology." ~ Godfrey Reggio
Fascinated by the power of technology, second-year NUS Computing student Praveen Dewangan Neya is inspired to use technology to make a better world. Join her in her journey as an NUS Global Merit Scholar.
Cultivating An Innovative Mind At NUS
I have always been fascinated by the power of technology in making our lives more convenient. Hence, I wanted to do my part in harnessing the power of technology to solve pressing issues for a better world, and this is why I decided to study Computer Science, the heart of technological innovations, at the NUS School of Computing. I believe this brings me closer to my dreams and provides a conducive environment to enrich my knowledge and hone my innovative mind.
I chose the NUS Global Merit Scholarship for various reasons. Firstly, it lightens my financial burdens and is bond-free, giving me the freedom to choose my future career path. Other benefits include on-campus accommodation for the first two years and exchange programme allowances. Apart from that, NUS has a strong partnerships network, offering unique opportunities to scholars, such as guaranteed Student Exchange Programmes and NUS Overseas College experiences. Being passionate about learning new cultures and diverse perspectives, I am confident I can bring back fresh global insights and ideas to my peers through these experiences.
Securing the Scholarship With Passion And Authenticity
The entire process, from online application to interview, was simple and well-guided. The interview was a fun experience where I could speak to professionals who share the same love for the subject matter while learning from them.
I believe I was awarded the scholarship because of my passion and authenticity. It is important to demonstrate passion not just with words but also through my past experiences, such as being involved in leadership positions and internships and demonstrating that I consistently go the extra mile. Beyond academic grades, I believe a scholar should also display holistic excellence and be a role model with a heart to give back to society.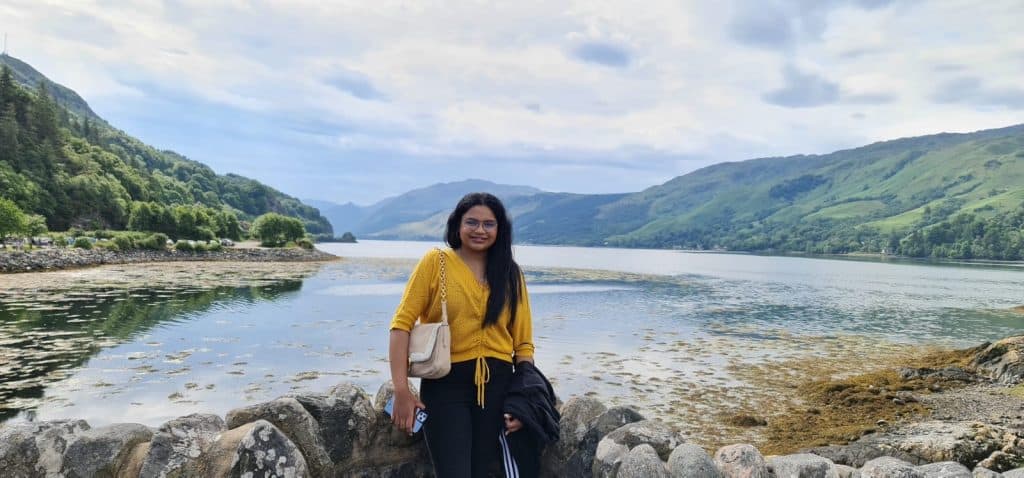 A Vibrant NUS Experience Beyond The Curriculum
I still fondly remember the warm welcome during the freshman social camp. I enjoyed the fun-filled games and activities where I got to bond with my new course mates as well as meet the Orientation Group Leaders who helped us transition into university life.
Additionally, I love that NUS allows us to explore our many passions with the core curriculum and unrestricted electives. I even decided to pick up German during my time here.
Currently, I am taking part in Orbital, which is a self-directed independent work course where we can propose our ideas to develop a mobile application or a website and spend the summer developing it. I am thoroughly enjoying this programme as it allows me to have real-world experience in software engineering and build something that can potentially have a positive impact on others.
PRAVEEN DEWANGAN NEYA
NUS Global Merit Scholarship
Now: Bachelor of Computing, Year 2, National University of Singapore (NUS)
From: Victoria Junior College
More Articles