Congrats, you have just been accepted to an overseas university of your choice! But just when you thought you are done making all the difficult decisions—comes having to decide your living arrangements. Where to call home while embarking on your exciting university life? Should you live on-campus in a dorm or rent a room in a private apartment? Let's examine what each housing option has to offer, and here are a few factors to keep in mind.
Dorm Life Benefits
Living on-campus in a dorm often involves two or more students sharing a room, with several other students living in the same dorm unit or building. While each student has their own bed and study area, they will share bathrooms, kitchen spaces, and recreation lounges. Some universities offer single-bedroom dorm options but at a higher cost.
Utilities Included: Unlike living in an apartment, internet, cable, water, and electricity are typically free in a dorm. Some universities may charge a small fee for cable or internet, but it is a fraction of what you would pay in an apartment.
Social Life: University dorms frequently organise social activities, from events to performances to games, to encourage mingling amongst residents. There is always a lot going on within the campus, and many of these activities are within walking distance of your dorm. With your peers staying no more than a few buildings away, you get to hang out with them often, and that's also how you make some of your closest lifetime friends from school. Campus residents are also more likely to get involved in student organisations: a perfect opportunity for students to build up their portfolios while pursuing their interests.
Fewer Chores: If you purchase a meal plan on-campus, you don't have to cook or do the dishes. Cleaning of common areas is usually taken care of by the university. The few things you are responsible for when living in a dorm are making your bed and doing your laundry. But if you live in an apartment, expect to do everything yourself.
Amenities & Features: Some university dorms come with gyms, game rooms, pool tables, large-screen TVs, and other entertainment amenities. Dorms also generally have tighter security features than apartments, such as card-swipe entry, video surveillance, restricted entrance after hours, and a security guard on patrol, giving you and your parents greater peace of mind.
Cut Down on Travel Time: If you are always dashing to class every morning, you may want to consider living on-campus. You can set your alarm later and have less to worry about commuting and traffic. By staying in the heart of campus and being near everything, from eating halls to study spots to lecture rooms, you not only enjoy convenience but also experience the distinctiveness of university life, adding to your sense of belonging to the campus.
Apartment Life Benefits
Living in an apartment off the campus grounds can be an exciting "adulting" concept for students. Typically, one or more students will share a private multi-room apartment. Each student has their own bedroom but will share the kitchen, bathroom, and other living areas—unless they afford the entire apartment themselves.
Privacy: Even in a "shared" apartment arrangement, you will enjoy much more privacy than living in a dorm because, in most cases, you will have your own bedroom.
Choice: You also have more flexibility in choosing the location, room type, and housemates. And finding or changing roommates is much more straightforward when living in an apartment.
More Space: You would likely have more space in your apartment than in a dorm, with fewer people sharing the kitchen and bathroom. And depending on your budget, you may be able to afford a room with more than just a single bed, desk, and tiny closet.
Fewer Rules: Dorm residents are subject to strict codes of conduct, such as alcohol bans, apartment inspections, and possibly a curfew. While your apartment landlord may impose rules in the lease agreement, such as restricted parking and limited noise levels, you generally have fewer restrictions on what you can do within your own space and can come and go as you please.
Cheaper Food: Shopping for groceries and making your own meals is generally cheaper than campus meal plans, eating out, or ordering takeout. You may also have fewer meal options on-campus and are limited to cafeteria hours. Apartment life allows you to cook whatever you want and eat whenever you feel hungry.
Entertain Guests: It is also easier to have friends over at your apartment for dinner or to spend the night with no need to ask for permission.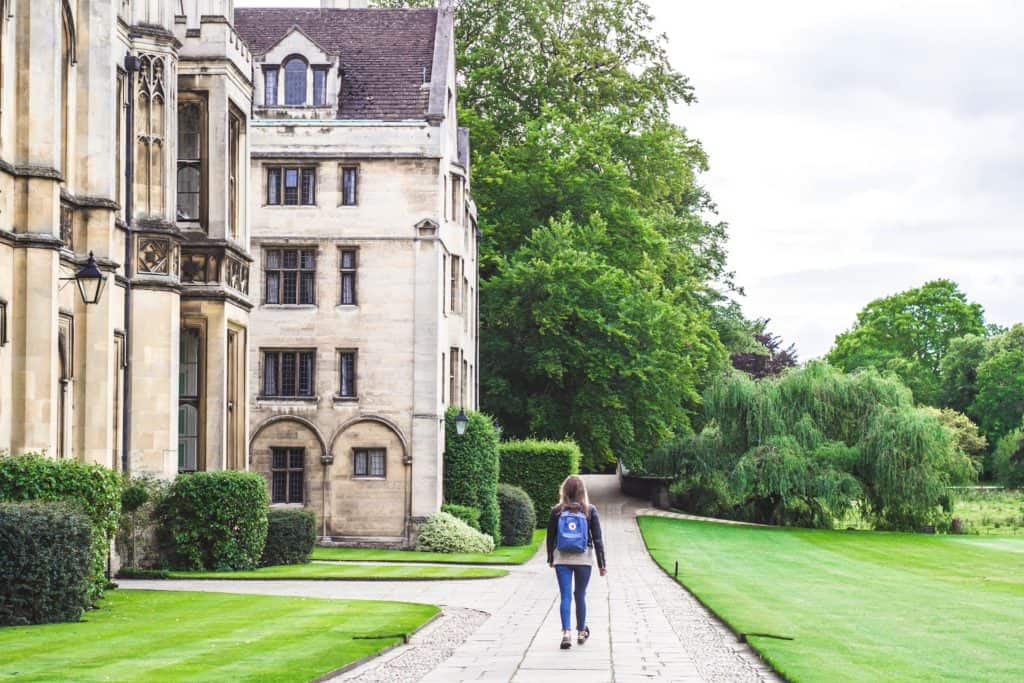 Making the Decision: Dorm vs Apartment
The difference between dorms and apartments varies greatly depending on your university and lifestyle choices. There is no one-size-fits-all option. Weigh the pros and cons of both types of housing options. Evaluate the factors most important to you. It is an entirely personal decision and should not be influenced by others.
A good rule of thumb would be to research thoroughly, calculate meticulously, and buffer for miscellaneous and emergencies in your budget. Your decision should also check off all your requirements and preferences, and you may want to consider which arrangement helps you study better.
Our Advice?
Dorm living is a great first-year independent living option for those who have never been away from home, where you get to enjoy the freedom without the demands of running a household. Resident advisors on-campus are always readily available to help you settle in and feel welcome. Dorm rental fees may also be cheaper than apartments. But keep in mind that some university dorms are not available during summer breaks, requiring students to leave the campus to go home or find elsewhere to live before the school term starts again.
For those who want more freedom and privacy, apartment living may be a better fit. But with more freedom comes more responsibilities. Budget for all your living expenses, including food, transportation, and more—if renting a less furbished apartment. Unlike university dorm fees, rent and utility bills are due monthly, but these costs can be reduced when shared with a housemate.
Leaving home and moving somewhere new on your own is quite a big deal for most of us. If you cannot decide between a dorm and an apartment, the general advice would be to stay on-campus during your freshman year. It is a smart way to ease into university life, establish a routine, familiarise yourself with the new city, make friends, learn how to live in shared environments, and gradually become more independent. All these whilst putting your studies first and giving yourself time to make an informed decision later on—on apartment options, location, roommate selections, and the type of lifestyle you seek.
---
More Articles