The idea of studying abroad is like a dream. You get to stay a few months or even years in another country and fully immerse yourself in the culture by attending classes like a local. It's no wonder more and more Singaporeans every year are flying to Australia and the UK for their university studies.
Still, many have their hesitations and anxieties. They are completely valid, too – the tuition and accommodation fees of studying overseas can add up to a steep sum. And what benefits does it bring? Will all that spending pay off?
The answer is yes if you seize all the great career opportunities study abroad brings.
Study abroad has many career benefits. It's a one-of-a-kind experience that can open doors for you to score your dream job in the future, whether you choose to return to Singapore or remain in the host country after the program. The following tips help you can take full advantage of the experience to prepare for your future career.
1. Find a Part-Time or Temporary Job
Besides giving you some extra cash to finance the program costs, a part-time or temporary job shapes your self-sufficiency. It doesn't have to take up a lot of your studying time, too – even a job right on campus, at the bookstore or the student recreation centre, can help you become more responsible and better at juggling multiple responsibilities, as you're adapting to a completely new and foreign environment. (Here are tips on how you can succeed as a working student.)
It ultimately depends on the laws and visa policies of your host country, but many of the popular spots for Singaporeans studying abroad do allow international students to work while they're there. The hours are limited (typically up to 20 hours a week during the term), and some top destinations like the United Kingdom only grant international students who are studying more than six months to work on a student visa. If you are open to staying on after completing your studies, you also have the option to apply for special work visas. So be sure to do your homework on whether or not you qualify to work there, and the related restrictions.
2. Do an Internship Relevant to the Career You Want
If you want to find work while abroad that's more directly in line with your dream job, internships are the way to go. Smooth your path towards working at your host country in the future by landing an internship while you're studying there. Internships are available during or after the study term, so you can look for one that fits your schedule and ability to juggle multiple responsibilities. True, many internships are unpaid, but you'll realise that there are lots of great and unique internships you can't find in Singapore. You'd also gain a unique experience to add to your resume and share during a future job interview.
3. Learn as Much as You Can About the Career Options There
If it's your big dream to work in the host country, you can't give up! Even if you're not able to get a job or internship while you're studying there, seize the opportunity to find out more about doing so in the future. Doing research online is a huge struggle when you're overwhelmed by too much information, or you can't find answers to the specific questions you have. When studying abroad in the desired country, you have the chance to enquire about career opportunities in-person and directly at the companies, whose employers would probably also be intrigued by your studying at a top local university. Not sure who to approach and how to approach them? Attend the campus job fairs and international program fairs, and you might just meet the right people there! You're also surrounded by locals – your professors and schoolmates – whom you can ask for advice or even references. Your international student program advisor should be able to help you with questions about the study and work visas, too.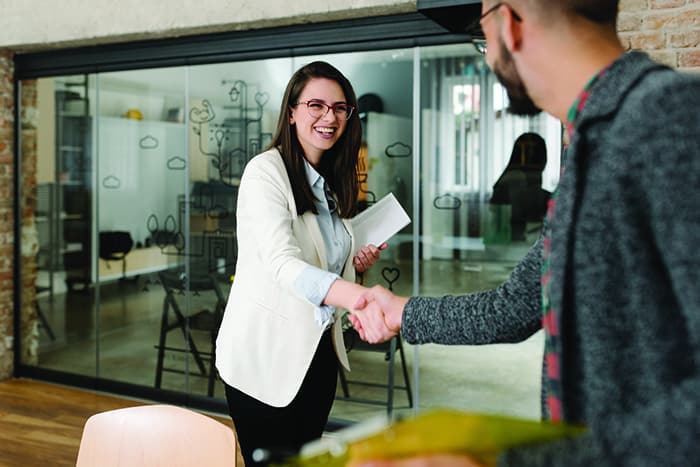 4. Broaden Your Network in That Country
Many international students, not just Singaporeans, like to stick to fellow international students from their home country and school. Though it may be difficult and scary to make new friends from a wholly different culture and country, putting yourself out there can build rewarding lifelong connections. You never know, you could meet someone who might become a future business partner! Breaking out of your comfort zone and meeting people from different backgrounds – be it locals or other international students from a different culture – also sharpens your cross-cultural communication skills, which will definitely come handy in both the workplace and your social life.
So how do you diversify your social circle while studying abroad? Join an extracurricular club that interests you, take part in some of the many fun activities around campus or your dorm community, ask some classmates to lunch or to study together… there are so many ways to make friends with the students around you! (Learn these networking tips to better connect with others.)
5. Learn a New Language
If the host country's native language is not English nor your mother tongue, take the chance to learn their language! Take up classes in the local language and try to converse with the locals in their native language. Many of the popular study abroad destinations are global cities and multicultural, so even if their native language is one you're already fluent in, you're still at a great place to pick up a widely spoken language or the dialect.
More and more companies these days are interested in your fluency of a third language apart from English. Some companies view it as a bonus that gives you an edge over other candidates, while some even ask for a specific language (often Japanese and Korean) as part of the job requirements! Ultimately, knowing a third language will be useful for expanding your network across different cultures, and especially if you choose to work in the host country after you graduate.
6. Make a Budget Plan and Stick to It
You can't have a successful career if you're going to spend your hard-earned money wildly and without thought. Learning to manage money wisely is important for any adult's future, especially if you will be handling finances in a future job. Your study abroad experience is a great opportunity to develop your financial decision-making skills early. You're going to be more independent than you've probably ever been before, and it's up to you to figure out your meals, get the daily essentials, and pay for all your transport and travel. Lots of countries, especially those outsides of Southeast Asia, are more expensive than Singapore. However much you receive from your parents or your scholarship, and however much you may earn from working while studying, make a plan to manage your spending.
7. Record Your Experiences in a Journal or Blog
You participated in unique campus activity, or had an eye-opening conversation with another student, but what if you can recall your experiences well enough for your resume or job interview? Record your memories and don't risk losing them over time – try to keep a journal or blog while you're studying abroad. Jotting down the day's events is also how you can reflect on what you learned or accomplished, early preparation for how you might share your study abroad experiences with an employer or someone in your business network.
More Articles