For fun-loving Lina, who is currently in the fourth year of her Food Science and Technology Studies, this has nothing to do with the 5Cs of material aspiration—cash, car, credit card, condo, and country club. Sit tight as the NUS Global Merit Scholar takes you on a playful ride of her university life and offers candid advice on how prospective candidates can ace the selection process.
Confessions
I am passionate about food and science. Without a doubt, I knew that a food science course would be for me. Having done my research, I felt that NUS offered the best Food Science and Technology programme in Singapore because it covers a wide range of content and provides invaluable industrial experience.
Also, I cannot deny that I was knocked off my socks by the NUS campus and facilities when I came by the NUS Open House. I was especially impressed by University Town (UTown)—its residential colleges, the unique rooms with sweeping views, and the extensive sports facilities.
When I learnt that the NUS Global Merit Scholarship offers guaranteed on-campus accommodation for the first two undergraduate years, it was a big "Hooray!" Having experienced campus stay, I highly recommend it. I have learnt how to live independently and had the opportunity to participate in hall activities, getting to know more people. The scholarship's guaranteed offer of a one-semester Student Exchange Programme also appealed to me. I was looking forward to travelling on my own and exploring new cultures, lifestyles, and learning in a different country.
These two aspects of the NUS Global Merit Scholarship were good enough reasons to get me started with my application. I was confident that the scholarship would help develop a good combination of my knowledge, skills, and character. And eventually, I can become not only an ambassador for the scholarship but also a valuable member of society.
Confidence – Clear Goals – Contribution to Society
I'd like to share my interview experience during the scholarship selection process. It was an interesting yet slightly intimidating one. I remember being nervous as I did not have much prior interview experience. The interviewers asked a mix of academic and non-academic related questions. There were questions that I was not sure if I had the "right" answers to them. But I tried my best and eventually got through the interview.
When I look back, I figured that my winning formula had to be because I was confident and not afraid to share my merits and passions. I displayed enthusiasm—not just towards academics but other things as well, such as sports. When you have that fire in you, no question will be too challenging to answer.
I also demonstrated in the interview that I had a clear goal for my future. I want to excel in the food industry and improve people's welfare through nutrition or better-tasting food. With the words coming from the heart, I knew I conveyed my ambitions sincerely.
To me, a goal should be meaningful—one that includes a contribution back to society. Education goes full circle. It helps people become better citizens, get a better-paid job, shows the difference between good and bad—so that we can shape a better society to live in and for the next generations to thrive. If you do not have a goal yet, start looking into the right places. If you already have one, try to evaluate its purpose beyond oneself.
With that, I hope the key takeaways from my experience can help you ace your next scholarship interview.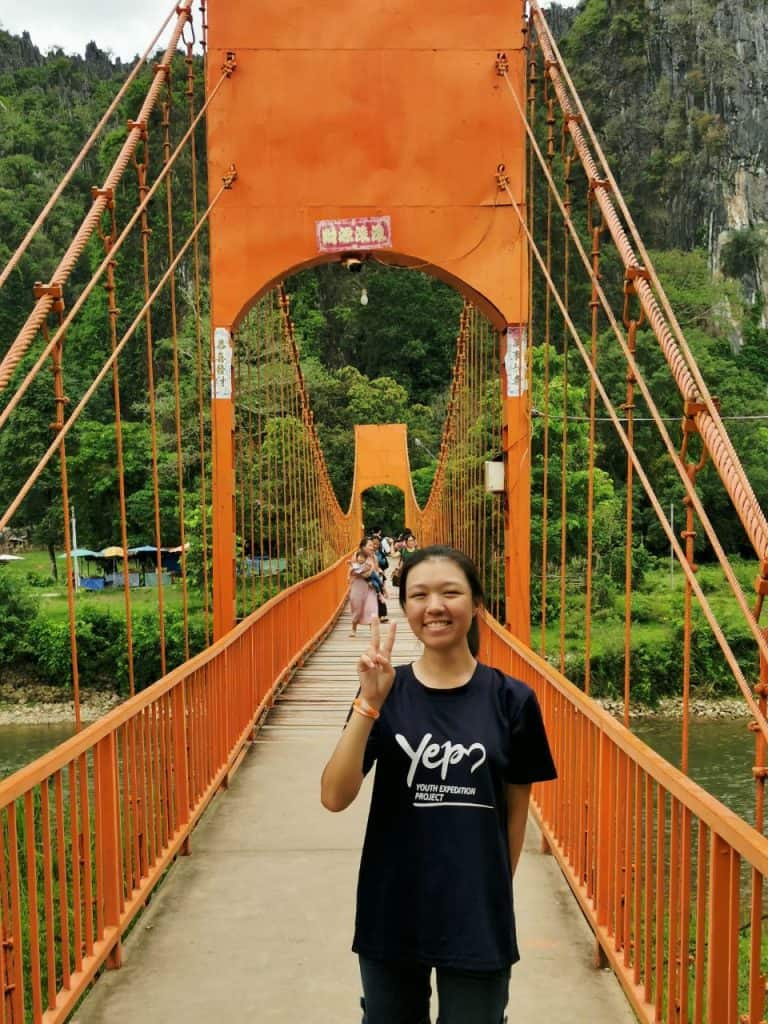 Cheer & Challenge
The highlights in my NUS life had to be the ones I remember having lots of fun. A word of advice: Please do not miss freshman orientation. The friends I made at these camps continue to walk with me throughout my university journey. These events are also my excuse for play and lots of late-night suppers!
Living on campus, I made the most out of my hall life, participating in block suppers, inter-hall games, Dinner
& Dance, etc. As a member of the block committee, I helped to prepare suppers for the residents in my block. This included cooking dishes and putting up decorations, allowing my creative side to shine. I also remember representing my hall in the NUS Receive and Give (RAG) event. Together with my hall friends, we learnt to build and paint floats for the carnival.
With "c" for "challenge", it is starting to look like more than 5Cs to my introduction to university life. But what is there to cheer without the challenge? With tons of lectures and projects and lots to learn, university life cannot be smooth sailing all the time. But it is always made better with friends, as we face the challenges together and help each other out.
The NUS Department of Food Science and Technology, promotes significant opportunities for industry collaboration through events and competitions. In a competition organised by ProVeg International, we had to design new plant-based food products and market them to consumers in a real-world setting. The teamwork behind navigating these challenges made the entire experience fun and fulfilling.
LINA FILZAH BTE SAMSUL MUARIF
NUS Global Merit Scholarship
Now: Food Science & Technology, Year 4, National University of Singapore
From: Hwa Chong Institution
More Articles