And bonus introduction of an alternative goal-setting methodology: R.E.A.L
2020 has been an unprecedented year filled with challenges and opportunities for new ways of communicating and connection-building remotely. In light of Covid-19, many conversations were promptly taken online and they remain an integral practice for the large majority. In line with the social distancing measures, Scholarship Guide was honoured to have been part of Raffles Institution's Scholarship and Career Fair on 21 July 2020. We were pleased to have Mr Felix Cheok, a veteran in the Food & Beverage (F&B) industry, as a guest speaker.
With over 30 years of F&B experience in a variety of notable managing roles under his belt, Felix was pleased to share his pearls of wisdom with invited participants. Attracting close to 300 students listening earnestly, Felix provided insights into his career journey and shared tips on how to achieve S.M.A.R.T. goals. He reviewed various tools and template questions, empowering students in their decision-making and goal-setting process.
In this informative hour-long webinar, Felix highlighted two popular and proven goal-setting methods that position oneself for success, namely using the acronyms — S.M.A.R.T. and R.E.A.L. He also explained ways to shape and refine one's goals so they are successful in the long run.
S.M.A.R.T. goals is an effective planning tool comprising Specific, Measurable, Achievable, Realistic and Timely elements. Felix elaborated on the various components and included examples on how to craft achievable goals.
Specific
To make sure your goals are clear and reachable, start by breaking them down into small and specific deliverables. In doing so, an arbitrary goal becomes within arm's reach. Strategically focusing your efforts and implementing practical steps will yield better results. Simply put, the more specific you are with your goals, the higher your chances of achieving it. Ask the Five W's: who, what, why, where and which. As it is with everything, you need to be willing to invest and sacrifice in the process, to reap the returns in the long run.
Example: A general goal would be: "I want to be a good student." A more specific goal would be: "I want to obtain my scholastic degree and perhaps attain a higher specification after."
Measurable
In the words of Felix, "when it comes to achieving your goals, it cannot start and end with a declaration. It requires action and a plan. In order to have a plan that works, it needs to be one that you can actually follow." Ensuring your goals can be monitored and measured in parts will allow you to track and evaluate your progress. Essentially, you need to use metrics to gauge your success.
To make a goal measurable, ask yourself:
How many/much?
How do I know if I have reached my goal?
What is my indicator of progress?
Example: I want to obtain a good general scholastic degree and work towards achieving 'A' results. Every week, I will aim to put in 'x' number of hours to study.
Achievable
Everyone is wired differently. It is imperative for you to know yourself and gauge if your goals are realistic and attainable for you. You may need to change your attitudes or build on your skillset to attain your goal. Ultimately, the goal should challenge you, but also be defined well enough that you can actually achieve it.
Ask yourself questions which include:
Do I have the resources and capabilities to achieve the goal?
What am I missing?
Have others done it successfully before?
Refrain from forming big, grandiose goals which require large-scale resources that go well beyond your capacity and resources to fulfill them. You need to weigh in on the time, money and talent required against your profits, priorities and other obligations to see if it is truly achievable. You also want to make working on your goals a habit and something that seamlessly becomes a natural part of your daily routine. Find a system that fits your personality and it will be easier for you to stay on track.
Realistic
It is important to analyse if your goals are simply wishful thinking or indeed a realistic idea. A realistic goal is defined by its achievability given the time and resources. A goal is likely realistic if you believe that it can be accomplished.
Ask yourself questions which include:
Is the goal realistic and within reach?
Is the goal reachable, given the time and resources?
Are you able to commit to achieving the goal?
Timely
Every goal needs a realistic and flexible timestamp to ensure its surety and success. A ticking clock sets you in motion and gets you to work. A smart goal must be time-bound. It needs a deadline.
In order to do so, ask yourself questions such as:
• Does my goal have a deadline?
• By when do I want to achieve my goal?
Example: On Jan 1 (2020), I will obtain a scholastic general de- gree, I will study 'x' number of hours per day/week. By the end of 2022, I will have realised my goal.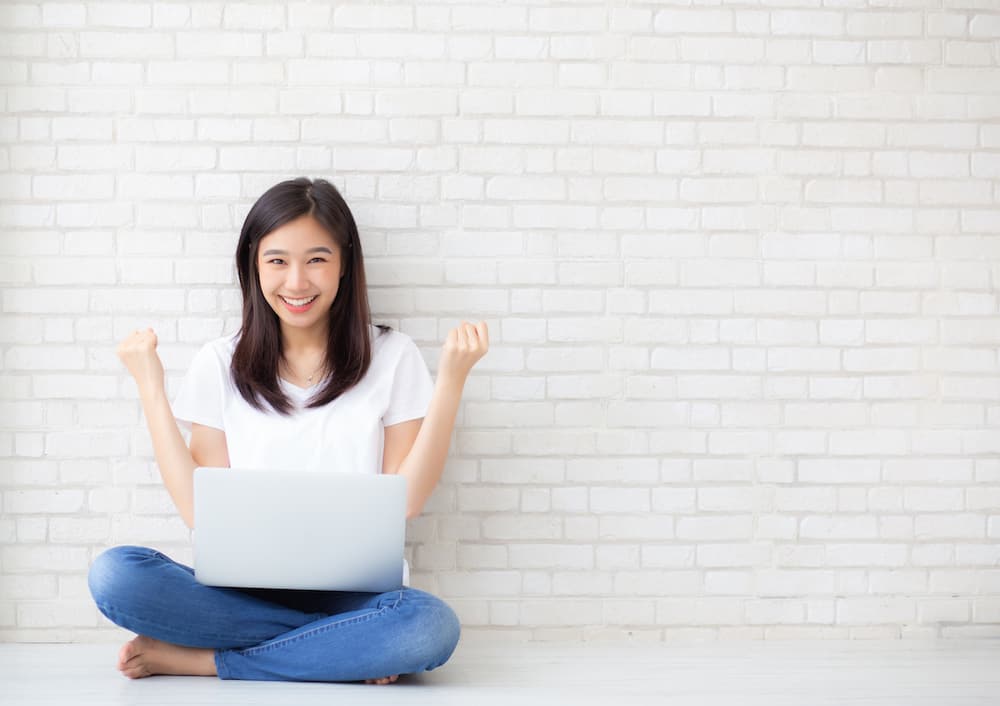 Why S.M.A.R.T. Goals?
Drawing from his vast experience, Felix revealed that many people fail to keep their goals because they make the mistake of keeping it broad and with no clear direction. S.M.A.R.T. goals set you up for success. He goes on to divulge the secret ingredient for success: "Goals which are extrinsic in nature, do not drive behaviour and if they do, not for long. When you find your intrinsic motivation, you tap into the part of your brain that fuels motivation. When you work towards something that has a direct impact on your happiness, health and future, it is more powerful than adhering to a checklist (even though that is vital too)."
Upon graduation, Felix's S.M.A.R.T. goals took the form of a checklist and were made achievable. Even though he invested hard work and grit, he describes the experience as "eating burnt toast". He felt disappointed and lacked emotional gratification. He later learnt that his goals were missing the "why" aspect and hence, was not as emotionally invested in his goals as he believed one should. This led him to consider an alternative approach to goal-setting: R.E.A.L. goals.
The key difference between the two goal-setting methods is that R.E.A.L. goals feature emotionally stimulating criteria to guide you to develop objectives that matter to you.
In summary, as with all important life-concerning decisions, weigh the pros and cons and evaluate your options before investing your time, money and energy into the study. Do not be hasty and rush into making decisions just to make the cut for an application deadline. Know that your dream job does not have to stay a dream. With the right passion, research and experience, you can be someone who genuinely enjoys and excels in both your academic and work life.
Resonant
This component aligns and honours your core values. They move you in the direction of a more meaningful and fulfilling life. By tying goals to your values, they serve as a constant reminder of why you are pursuing them and creates a deeper sense of purpose.
Empowering
Simply keeping goals will not motivate you to the end. As you embody your strengths, you will get your heart racing into action. Based on Felix's observation throughout the years, many quit before they see progress because they are intimidated by the thought of how enormous a task seems. He encouraged participants by saying, "every single step counts. Progress comes in many shapes and sizes", demonstrating how we should practice a positive outlook in life.
Actionable
By breaking down your big goals into smaller steps, you can remain challenged enough to keep interest instead of setting yourself up to fail and falling apart before achieving your goals. When starting out, trigger positive momentum by leveraging your strengths to reach certain goals. Once you see that you are capable of achieving success in small amounts, you will be motivated to take on your goals headstrong.
Lucrative
Felix candidly shares that one should not feel shy to acknowledge the question of, "what's in it for me?" It might not be monetary remuneration, but it is imperative to identify how your gains from your goals contribute to your purpose. As you ascertain what lies at the end of your achievements, you will find it easier to work towards them.
Example: My goal is to (quantifiable objective) by (timeframe or deadline). I/We will accomplish this goal by (steps undertaken to achieve this goal). Accomplishing this goal will (result/benefit).
Setting a goal is easy. Sticking to them is harder. Refrain from a passive "set and forget" goal. During his presentation, Felix advised students to remain open, saying, "there is no one road to success. Allow yourself to go to take a different path if one does not feel right." With the right line of thinking, you can design goals that will dig deeper into your dreams and dexterity.
Some of these stimulating questions include:
What exactly do I want to achieve?
What are the conditions and limitations?
Are there alternative ways to achieve this goal?
Before bidding farewell, Felix added that after forming quality goals, one should schedule regular check-ins to evaluate progress and pause to celebrate wins (even the small ones) as it boosts morale and contributes to positive reinforcement.
He believes that chance favours the prepared mind and concluded his vibrant sharing by quoting Louis Pasteur — "To truly pre- pare for success means preparing your mind and beaching the person you need to be in order to take action without hesitation when opportunities present themselves to you."
Following Felix's presentation, the virtual floor was opened to include an engaging question and answer (Q&A) segment amongst the guest speaker, moderator and students at the tail end. In one of the exchanges, two of the students posed a popular question — "How do you break out of the procrastination cycle and keep yourself motivated during tough times?"
"Everyone has different motivational 'buttons'. Some are motivated by happiness, while some others are motivated by monetary rewards or simply getting recognition in the form of affirming words from their managers acknowledging the hard work. You have to think about what really motivates you and how you want to accomplish what you want in life with that motivation," Felix answered.
Another student asked: "At this point in life where there is a lot of decision-making to do, how do I know if I make the right decisions?"
Felix responded by sharing a series of self-reflective questions to mull over. These included:
If I don't do this now, will I regret it in the future?
What am I afraid of?
What does my heart say? Your gut instincts are often the right ones. You should never make a decision that does not resonate with you.
Why am I really doing this?
Who am I really doing this for? (Avoid letting other agenda/advice sway you or sacrificing your own needs/desires to please another person.
Will I like myself after making this decision?
Can I cope with the fallout?
He concluded by saying, "choices like a dynamo. When you make one decision, it paves the way for other situations to occur, which you will then have to deal with. Making a tough decision in life can have many ramifications. Taking certain paths can affect your finances. Taking certain paths can affect your relationships. Taking certain paths can affect your friendships or your career. Think things through and decide whether you will be able to cope with the consequences of your decision and how you will deal with it if your decision is a fallout."
It was heartening to see the interaction between Felix and all the students present. The knowledge transfer made the webinar successful, meaningful and enriching for all present. The future looks promising with students gearing up with S.M.A.R.T and R.E.A.L goals in hand.
This content is credited to Mr Felix Cheok, guest speaker at Raffles Institution's Scholarship and Career Fair.
More tips, advice, and insights from Mr Felix Cheok:
Simple Habits to Manage Stress
It's 80,000 Working Hours and 40 Years before Retirement
More Articles