What makes a university the preferred choice among students? Two undergraduate scholars of the Singapore University of Social Sciences (SUSS), Goh Zhen Han and Kok Xiu Wen, share their experiences as they navigated their choice of university and the transition to higher education.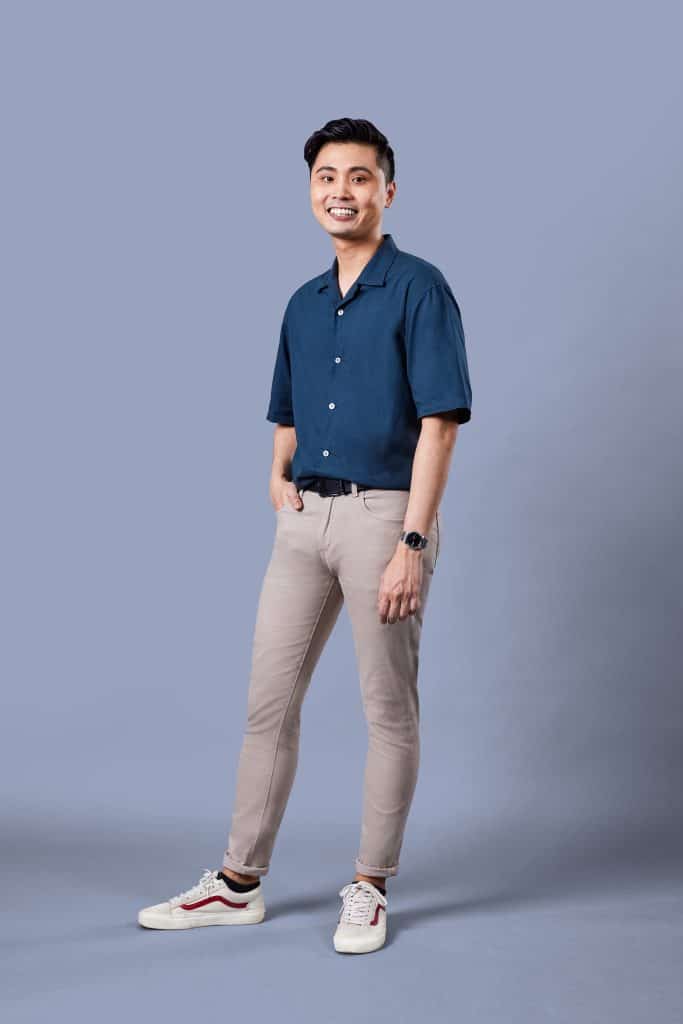 Ask me about my dreams, and I would have told you a different story a few years ago. It is incredible how education can pivot one's life choices. During the early years of my education at Temasek Polytechnic, I had my mind set on pursuing an Accounting Degree and a career with one of the Big Fours. As I continued to open myself to learning, I was introduced to the world of supply chain through Logistics and Operation Management studies— one of the course modules in my Business Diploma. I was intrigued by the intricacies of supply chain optimisation, and because I was also running a start-up then, I was able to apply the concepts I learnt and witness them play out in the real business world. My interest in supply chain management was piqued!
With clear goals in mind, I shortlisted and evaluated my university options based on the logistics and operations management related majors the universities offer and the reputation of each of their programmes, including a detailed study of their course structures, curriculum, and modules.
How SUSS Became my First Choice
I was recommended to consider SUSS by my girlfriend, who has since completed her first year with the university. At that time, SUSS was the only local university offering Supply Chain Management as a major, a big draw for me. I was impressed by the variety of modules, including the integration of ethics and sustainability-related modules in the curriculum. For my minor, I selected analytics, as it can help me better identify bottlenecks in the supply chain.
Leadership Opportunities Abound
With the smaller cohort size in SUSS, there are plenty of opportunities for us to initiate new ideas, lead projects, and network. We have over 20 interest groups, including Cross-Cultural Immersion, Artificial Intelligence, Investment interest groups, and more as the number continues to grow. As the President of the Supply Chain interest group, my friends and I have since initiated and organised multiple events, from after-school dinner gatherings to exam welfare packs and freshmen orientation. There is never a dull moment.
Amongst all my favourite memories with SUSS, I distinctly remember the delighted faces of students and their appreciation when they received the exam welfare packs prepared by us. The event was a success, and I found the experience fulfilling.
Learning by Doing
Experiential learning is an important part of my learning journey in SUSS. It has helped me acquire some fascinating, new life perspectives. As part of the five compulsory experiential modules, I volunteered with the Bone Marrow Donor Programme (BMDP), where I took on social media marketing responsibilities to drive awareness of the programme and increase registrations for the bone marrow donor registry. Every registered donor improves the chances of finding a match for patients with illnesses such as leukaemia and lymphoma. I had the opportunity to give back to our community and, upon reflection, learnt the precious lesson that there is no such thing as a small act of kindness, but that every act creates a ripple impact that could be huge.
SUSS' unique experiential modules are part of every full-time student's graduation requirements. They include overseas experience, team building, service-learning and community engagement, career mentoring, and developing an e-portfolio. These may seem like a lot, but they will enrich your university life through the opportunities to network and see the world from new perspectives.
Developing Initiative, Perseverance, and Confidence Through Self-directed Learning
We are encouraged to develop our self-directed learning skills as the benefits are immense. We are provided with the course materials to help us prepare before lessons and then use classroom contact time to reaffirm our understanding of the subject. Our professors are also kind and ready to answer questions through email or WhatsApp beyond classroom hours. While self-directed learning can be daunting to some, it is a new way of learning and living. It sparks collaboration and empowers us to gain confidence as we make decisions and take ownership of our choices and actions.
What To Expect of University Life
Transitions are never easy. Adapting to student life after two years of national service and keeping up with the faster pace in university life were my initial challenges. I cut back on other commitments, such as my part-time job, and managed to get into the rhythm after my first term.
"It always seems impossible until it's done." I did not think I could ever achieve a respectable GPA, much less a scholarship, given my poor diploma grades. However, this quote by Nelson Mandela changed my attitude. By approaching university life with confidence and putting my best foot forward, I was able to achieve success in the first semester of my studies. Today, I do not fear failure as much, and I continue to try new experiences because I believe that the possibilities are limitless.
The higher education journey is all about embracing new experiences. From seeing new faces and making new friends to learning new knowledge, taking up new roles, and participating in new activities; we grow from these experiences, so don't stop pursuing them.
Employability and Career Options
When I graduate, I plan to seek a role as a supply chain analyst or supply & demand planner. I am also working towards my dream start-up, built on the vision of Logistics 4.0 and Smart Supply Chain. In working towards a scholarship, I believe that attitude is of utmost importance. A good attitude helps us persevere through challenges, yielding positive results to our experiences. The ability to self-learn effectively is also very important in this day and age. We need to be passionate and meta-cognitive about what we are self-learning too. By taking time to understand why we want to learn something, we become aware of how we can learn better, and from there, strategise a study plan according to our learning style. Ultimately, academic results and other accomplishments are simply the manifestations of a good attitude, which is one that is willing to take on challenges and constantly improve.
---
GOH ZHEN HAN
SUSS Scholarship
From: Bachelor of Science in Supply Chain Management with Minor in Analytics, 2019 Intake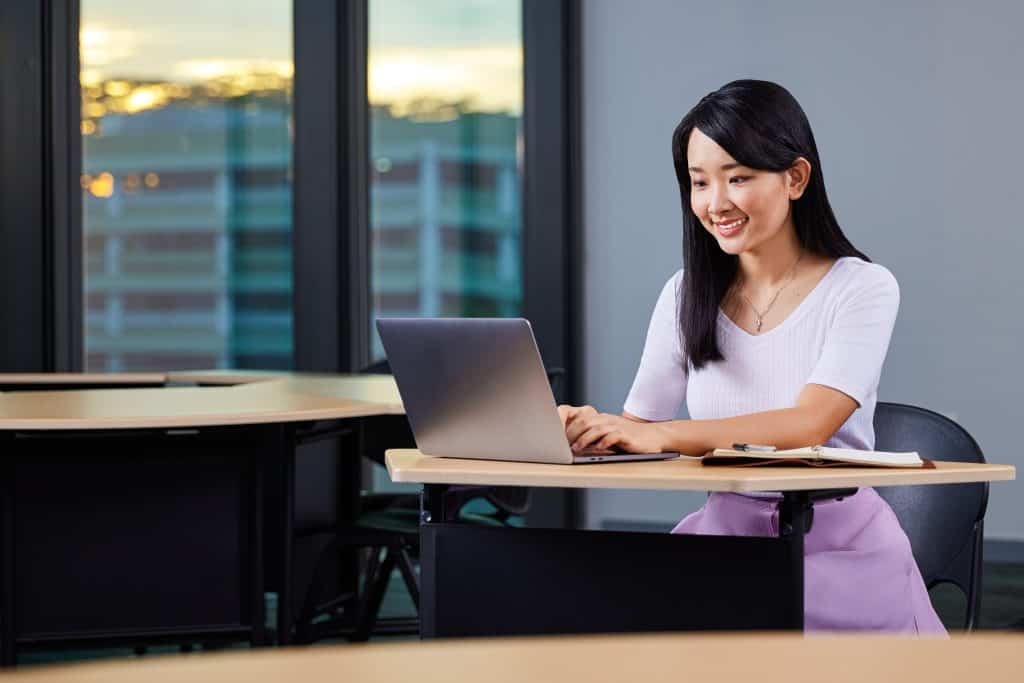 I have been lucky to meet good teachers. They encouraged and supported me through difficult times and my growth as an individual. In particular, my civics tutor at Victoria Junior College went the extra mile for me. Beyond academic pursuits, her guidance and efforts made me a stronger and more confident person. Her positive impact shaped my choice to also be an educator.
I have always loved being with children. Through my mother, a preschool teacher, and my work and volunteer experiences, I discovered the significance of the early years in a child's development, and the joy and challenges the education sector brings. Knowing that I can do meaningful work and impact the sector's future development, my interest in early childhood education (ECE) grew.
SUSS—Passion Meets Opportunity
SUSS' strong focus on impacting human and community development made it the right place for me to grow and realise my desire to connect with people and contribute to society. It is important to study something that I am passionate about, and SUSS is the only autonomous university that offered the ECE programme in 2017. I could not be more grateful to be presented with such a timely opportunity.
I entered the SUSS ECE programme with the hope of becoming a good preschool teacher. Thus far, the experience has prepared me well and even pushed me to think and go beyond the discipline. The ECE programme is a comprehensive one, covering child development theories, teaching strategies across learning domains, classroom management, and home-school collaboration. It also involves higher-level content and skills for working with children with special needs, advocating for children and families, as well as research. The holistic education allows me to expand and diversify the ways of supporting young children within and outside the preschool classroom. It has also encouraged me to consider my next steps beyond being an ECE practitioner, empowering me to dream bigger. I enjoy the challenge to think about ways to further protect and improve the lives of children in our society.
Independent Learning Deepens Motivation and Confidence
We are required to study the course content in our own time so that class time is spent on inquiry, discussion, and content application to deepen our learning and understanding. While more effort is required, this blended mode of learning has promoted my sense of ownership towards learning, allowing time spent in class to be more interactive and flexible. Admittedly, I struggled to manage my learning pace in the first few weeks of starting university. With focused time management, consistent effort, and support from the ECE faculty and my peers, I have grown even more committed as I am learning and doing what I love most.
Applied Learning at SUSS
At SUSS, there are abundant opportunities to gain first-hand experience through experiential and practice-based learning. The lecturers and people I have worked with are supportive and approachable. Since cohort sizes are kept relatively small, learning thrives amongst students in a stimulating and supportive environment.
The ECE practicum and work attachment were the most enriching components of my programme. Practicum begins in the first year. It was initially daunting for me, but through the patient guidance of my SUSS and preschool mentors, I felt supported and assumed more responsibilities over time, from observing to assisting, and eventually taking up teaching duties. My experiences in the preschool classroom bridged theory and practice, sharpening my intentionality and reflective thinking. I was also attached to three different preschools, which exposed me to various pedagogical approaches, children's learning environments, and staff welfare. These experiences developed my work readiness and even helped me land a job before graduation.
Broadening Horizons Overseas
My overseas summer programme with the University of British Columbia in Vancouver, Canada, was an enlightening experience. Over the month-long study trip, I bonded with individuals from around the globe over our shared passion in early childhood education and visited preschools. The trip opened my eyes to early childhood beliefs, practices, and challenges from different parts of the world. It helped me appreciate the good in Singapore's ECE landscape, while highlighting the areas for improvement and change that I could effect when I join the industry.
A Varied and Flexible Student Life at SUSS
When SUSS was a new university, its co-curricular activities had not yet been established. But as the university grew, more initiatives and funding for student life were rolled out. Today, there is a wide variety of interest groups to choose from, many of which are founded by students and made possible by the autonomy, flexibility, and support that SUSS offers its undergraduates.
Changing Perspectives of Success
For a long while, I was unsure and insecure about how success is defined. Is it about being accepted into top universities? Is it about scaling the corporate ladder? What makes me happy, and how can I make a difference? My experience at SUSS clarified my perspective on success. With the university's emphasis on creating positive social impact, I have come to find success in touching lives. It is so rewarding to witness children as they learn and grow, to build a relationship with them, and to support them to reach their fullest potential. I gain a sense of fulfilment in knowing that what I am doing impacts others. To me, this definition of success keeps me going.
Adjusting to University Life and Beyond
Truth be told, the university journey is not meant to be easy. There will be setbacks and times of disappointment amidst the adjustment, rigour, and demands. "My best is enough" is a personal mantra that serves as a helpful reminder to give my best 100 percent of the time and to focus on learning from the experience.
I will be working as a preschool teacher when I graduate. While I gather more experience on the ground, I would like to return to school in the spirit of lifelong learning and pursue a doctorate degree to refresh my knowledge and expand my capacity in the evolving field of early childhood education.
---
KOK XIU WEN
ECDA Training Award
From: Bachelor of Early Childhood Education with Minor in Special Education, 2018 Intake
More Articles