Singapore Sustainability Scholar Lim Wei Jing loves food—like most Singaporeans. He is also passionate about the environment and sustainability. At the Singapore Food Agency (SFA), the MSc graduate could pursue his passions while serving the country through public service work, killing two birds with one stone. Learn more about a scholarship and career with SFA from our national "food warrior".
Bringing Home the Value of Studying Abroad
Studying overseas gave me the chance to get out of my comfort zone and grow in different ways. For instance, while doing my master's research project alone in Uganda, I learnt to be independent and resilient. I also learnt to embrace differences in cultures, personalities, and working styles. These experiences taught me how to collaborate and reach a common agreement with colleagues when we face differences at work.
Food Roles
My first role at SFA involved research planning, working with teams across government agencies to map out the Research & Development (R&D) ecosystem and identify resourcing needs such as Agri-technology research capabilities and competencies in Singapore.
In 2019, we launched the Singapore Food Story R&D Programme, a project I am most proud to be a part of. We successfully obtained and awarded funding to support local research projects in agri-food, catalysing research and innovation in sustainable urban food production, future foods, and food safety. It was many months of hard work with talented and motivated colleagues from SFA, A*STAR, and other economic agencies like EDB and ESG to design this initiative.
In my following role with SFA, I was senior manager in charge of contingency planning. My most memorable moment was working with various agencies over the weekends and nights to secure our food supply when COVID-19 first broke out.
In 2021, I was seconded to Temasek International, where I worked on agri-food investment projects and helped to organise the inaugural Singapore International Agri-Food Week. I am now with the Energy and Climate Policy Division of the Ministry of Sustainability and the Environment. My portfolio covers climate adaptation, and I primarily work on climate science and urban heat related issues.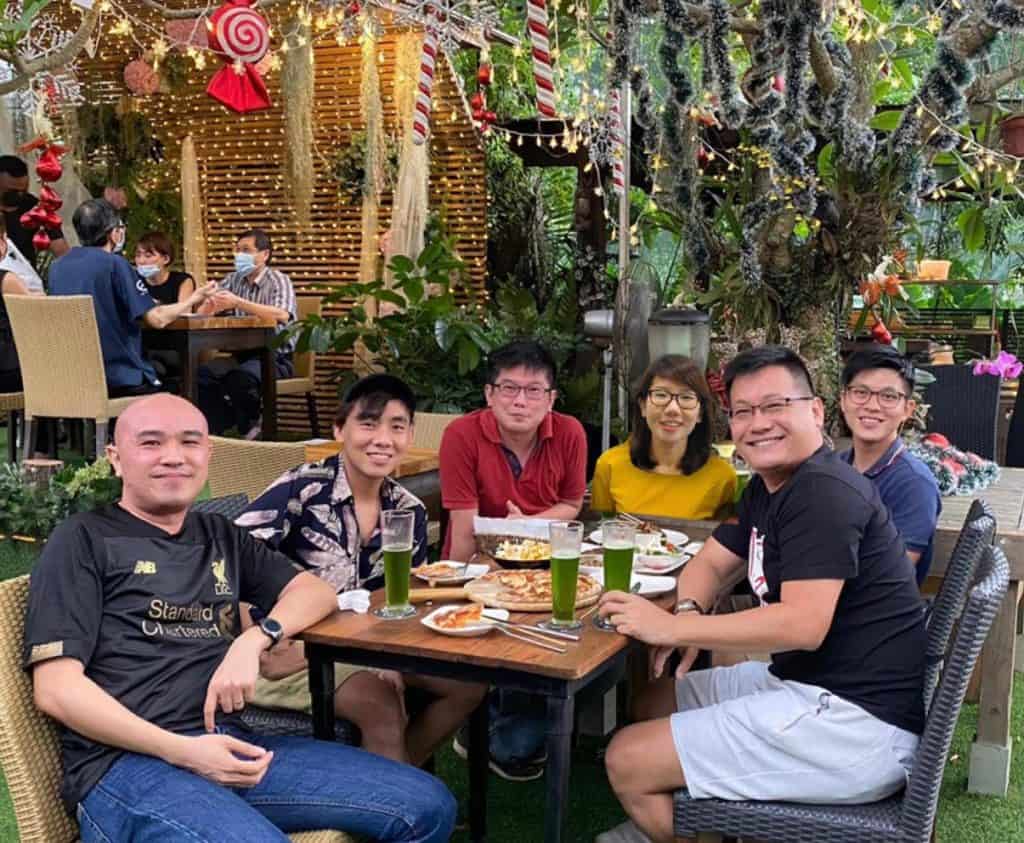 Overcoming Challenges with Teamwork
One of my challenges at work is having to look at the big picture for our policy and planning issues and yet understand the details without being too obsessed with them—because being too attached to the details may risk neglecting the goal in mind. The skill to balance the two is still one I need to master.
In a public service job, challenges are par for the course because running our public institutions is complex. But if officers work together with a common goal, we can overcome any obstacle. Therefore, we emphasise a lot on teamwork in public service. When I feel stressed and get bogged down by work, be it tight deadlines or difficult stakeholders, I rely on colleagues in my team to help cover my gaps and support me emotionally. I have been fortunate to work in good teams where every member is willing to collaborate and goes the extra mile to solve pressing problems.
A Fresh, Broader Experience
At SFA, scholars like me have the chance to be involved in various projects that may not be entirely within our scope of work, such as stretch assignments, staffing work, and management. While these projects might be challenging because they are out of my comfort zone, getting involved in them allows me to work with people outside of my team and learn more about SFA's work instead of remaining in the silo of my own expertise.
We also take on internal job rotations within SFA and have opportunities to participate in temporary transfers or "secondments" to other government agencies and even private organisations. Through these secondment and job rotation opportunities, I picked up different skills and experiences and connected with colleagues of diverse backgrounds, making me a better team player and leader.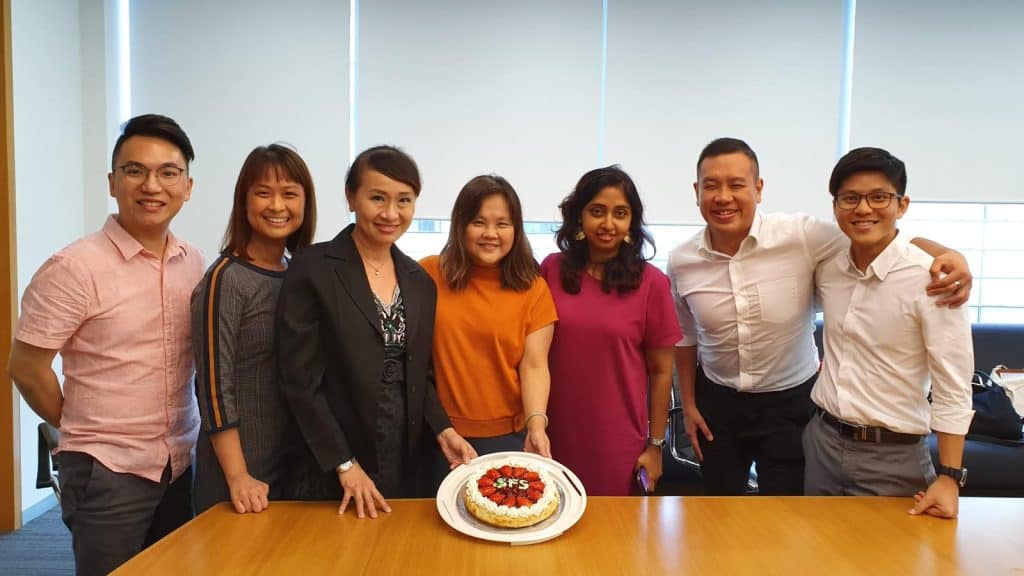 When Work Speaks to a Greater Purpose
We are a country of foodies. We love our food and even fight over it, arguing about which stall sells the best chicken rice, and so on. But this love for food will be meaningless if there is not enough of it or if the food is not safe.
So, every day, we ensure that the food you put in your mouth is safe and does not cause you to puke and fall ill. We literally put food on the table for Singapore, ensuring enough chicken, vegetables, and seafood for all to eat.
When you realise the magnitude of your job in dealing with something as existential as food, you will feel an immense sense of satisfaction. In the grand scheme of things, what you do at SFA will have a direct impact on you, your friends, and your family. After all, if you think about it, our work in SFA is to manage this necessity of life called "food".
Ironically, the best endorsement SFA can get of a job well done is when we go unnoticed by Singaporeans as they go along their daily lives and have their meals safely without worries. If you want to be a food warrior like us to meet this basic need of Singaporeans, join us.
LIM WEI JING
Singapore Sustainability Scholarship
Master of Science in Food Security with Distinction, University of Edinburgh, United Kingdom
Now: Senior Assistant Director, Ministry of Sustainability and the Environment, Energy and Climate Policy Division (on secondment from the Singapore Food Agency)
From: Hwa Chong Institution
More Articles