Singapore Sustainability Scholar Wei Fei shares why and how he sees himself being a steward of SFA's mission in ensuring and securing a supply of safe food.
Why Did You Decide to Apply for the Singapore Sustainability Scholarship?
I want a career that is directly related to my course of studies. In 2019, I received a newsletter from Brightsparks which carried information regarding the Singapore Sustainability Scholarship, and an invitation to students majoring in various sciences. To me, this was unusual as I was under the impression that SFA only employs individuals majoring in Food Sciences.
As I intended to major in Life Sciences, I decided to apply for the scholarship since the modules I am interested in could potentially be relevant for when I work in SFA. Furthermore, seeing as food is a daily necessity, ensuring that it is sufficient and safe for consumption is one way we can contribute to society. Hence, I find a career in SFA meaningful and worth pursuing.
What Do You Think Makes This Scholarship Stand Out From the Other Scholarships in the Market?
The scholarship is unique because anyone who joins the team will be working towards a common goal in the next few years. In 2019, Singapore announced the '30 by 30' goal to produce 30% of our nutritional needs locally by 2030. Joining the agency would mean that I would play a part in achieving this significant milestone while contributing to our country's food security in the next decade.
What Was Your Biggest Takeaway During Your University Days?
As a year one student, I have come to appreciate the finer aspects of school life. Apart from the academic knowledge and other valuable skills acquired, my biggest takeaway would be the friendships I have built. The steady support rendered, valuable advice given and fun memories shared with my friends have been priceless. Through my experience, I have learnt a cohesive support system is pivotal to tiding through challenges.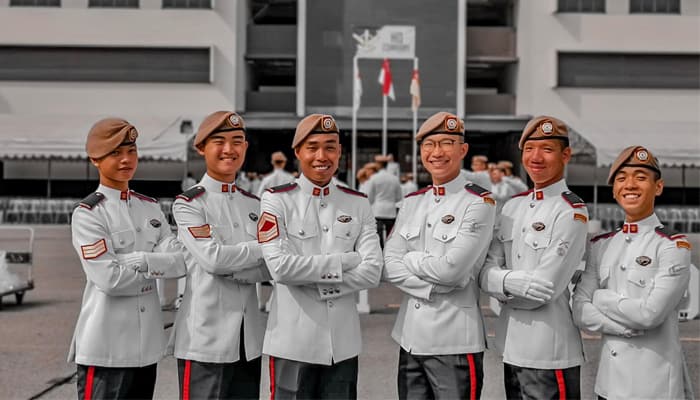 How Do You Think You Can Apply What You Have Learnt in School to Your Future Work in SFA?
Accompanying expertise, efficient communication is equally important in SFA. Often, there are important collaborations between various stakeholders including departments, industry leaders and consumers. School has been a conducive environment for me to work with people from diverse walks of life. As such, I believe this hands-on learning experience and the skills acquired along the way will come in handy in the workforce.
Additionally, school life has provided me with a myriad of exposure, opportunities and networks, allowing me to further my leadership and communications skills. I believe this would add value to my future position at SFA.
What Are You Looking Forward to in Your SFA Internship Experience?
During this summer break, I was attached to the Agri-tech & Food Innovation Department where I was involved in the formulating and processing of aquafeed nutrition, as well as, carrying out experiments in food waste prevention and valorisation. Also, I visited local animal and vegetable farms to better understand how inspection and sampling were conducted. Through experiential learning, I gained a deeper insight into the challenges we face and help identify how the academic syllabus in school can be applicable to the agency's work in future.
What's Your Advice for Aspiring Students Looking To Pursue a Scholarship and Career With SFA?
During the Covid-19 pandemic, we witnessed the critical importance of having a stable food supply chain. Hence, if you are passionate in contributing to food security and safety in Singapore, this scholarship is for you. I believe SFA values and supports learning. Do come with an open mind and be ready to learn from unique experiences that transcend textbooks and lecture notes. Additionally, the scholarship offers sponsorships for school exchange programmes during one's period of study. I find this added benefit really exciting!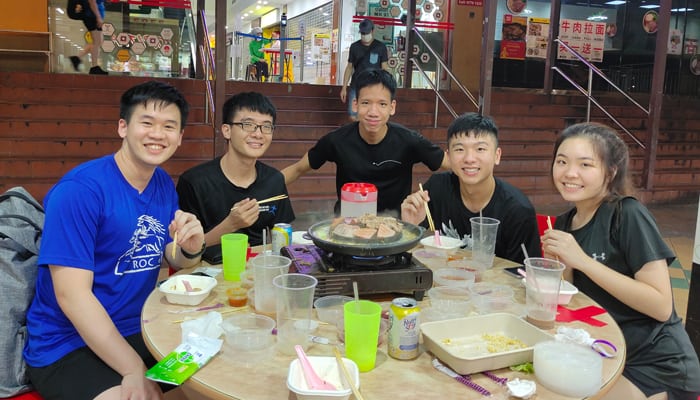 Share With Us How You See Yourself Contributing to SFA's Work in the Area of Science and Technology.
I am majoring in Life Sciences and planning to pick up relevant modules such as advanced cell biology, protein engineering, as well as, plant growth and development. These modules are built on fundamentals such as cell and plant biology, both of which I have been partially exposed to previously and have great interest in. While Genetically Modified Food is one of the ways to increase quality and quantity of yield, in recent years we are looking at producing nutritional food out of cells, and no longer from animals.
As part of the engagement activities for SFA scholars, I was invited to the recent SFA Science Series organised by SFA for Ministry of Sustainability and the Environment (MSE) and public agencies under the MSE family on topics relating to the foods of tomorrow. These sharing platforms provided insights into the potential adoption of biotechnology in food production. It was interesting to learn that given our limited land space, cultured meat can potentially be an alternative source of protein for human consumption. This is an area that I am definitely interested to explore further and hopefully be able to contribute in my future work at SFA!
SHI WEI FEI
Singapore Sustainability Scholarship
Now: Currently pursuing Bachelor of Life Science at the National University of Singapore
From: River Valley High School
More Articles