Having a desire to give back to society, NUS Merit Scholar Nikki aspires to join the healthcare sector as a dentist. As NUS is the only local institution that offers Dentistry in Singapore, receiving a scholarship from this prestigious institution is a dream come true.
I have always wanted to give back to society and this has shaped me into becoming who I am today. As such, my dream has been to join the healthcare sector. Specifically, I aspire to become a dentist and I have discovered that my interest in both the Arts and the Sciences will greatly serve my academic endeavour.
To transform this dream into reality, I applied for the NUS Merit Scholarship. Firstly, because NUS is the only local institution that offers a dentistry course in Singapore. Secondly, its full tuition fee coverage alleviates the financial burden on my parents. Thirdly, the provision of annual allowances enables me to pay off my NUS accommodation fees. Lastly, as the scholarship is bond-free, it provides me with the freedom to explore my career options, upon the completion of an obligatory four-year study bond with NUS Dentistry. With the important factors of my studies being taken care of through the scholarship, I am given the peace of mind to fully experience a holistic approach to university life.
Interestingly, my scholarship application process was somewhat different from fellow scholarship recipients. All applicants are required to submit an online application form, write a short personal statement, and attend an interview, if shortlisted. In my case, however, I did not attend a separate scholarship interview, and was offered the scholarship, within a week of being accepted into NUS Dentistry. The application process was facilitated seamlessly and I'm very grateful for the opportunity to be awarded the NUS Merit Scholarship. (Students who are shortlisted for the Dentistry, Law, or Medicine admission tests and/or interviews, will be concurrently assessed on their suitability for the NUS Scholarship.)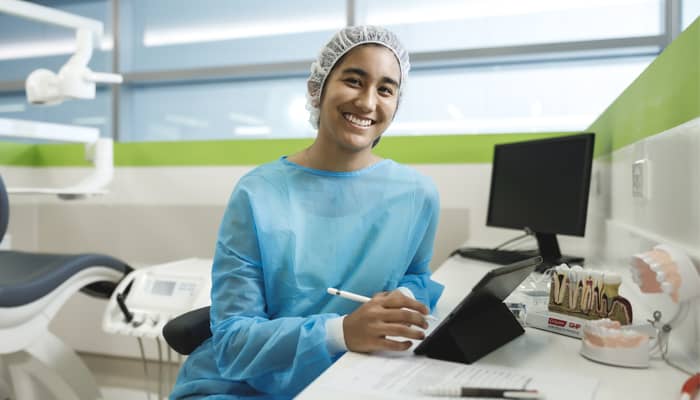 My NUS experience has been truly fulfilling and has exceeded my expectations thus far. Even with the COVID-19 restrictions in place, I thoroughly enjoyed my freshmen year. During my time spent at Eusoff Hall (one of the 7 halls of residence), I interacted with many people from different faculties. I was also able to experience different hall activities, an opportunity I may have missed if I did not stay on-campus.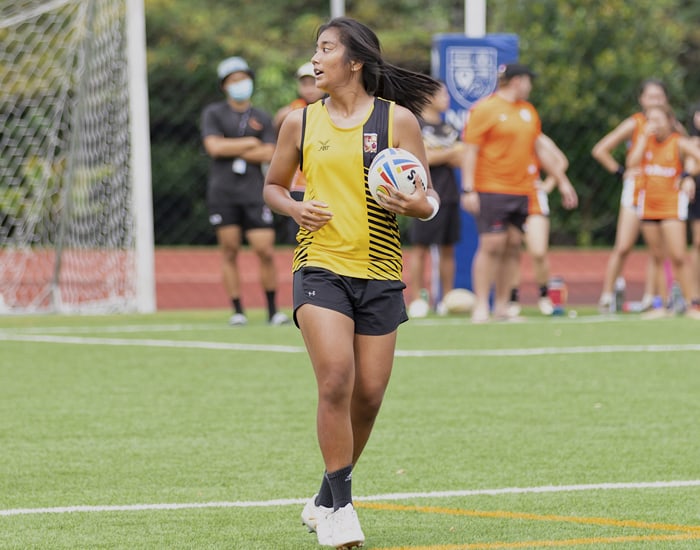 As a current resident at Eusoff Hall, I have the opportunity to explore new sports such as touch rugby and football. Residing at Eusoff Hall has also given me the opportunity to step out of my comfort zone and try new things that I previously did not have the courage to explore. For instance, I signed up for the annual Eusoff Hall Bash, which allowed me to pick up dancing and participate in photoshoots. It is through these diverse experiences that I have found my second home right here in NUS, and for that, I will forever be thankful.
All in all, being true to yourself is pivotal in the scholarship selection process. I believe that we should always present the genuine version of ourselves in every situation, instead of striving to live up to expected standards. In my opinion, a scholar should also have the heart to contribute back to society with the skills and knowledge they have amassed. Only then can the world be a much better place.
NIKKI BATRISYA KARYA JOHARI
NUS Merit Scholarship
Now: Dentistry, Year 2, National Unversity of Singapore
From: Victoria Junior College
More Articles