Dr Rena Dharmawan doesn't just practice medicine; she changes it.
The consultant surgeon in the Division of Surgery and Surgical Oncology at the Singapore General Hospital and National Cancer Centre Singapore has co-invented two medical patents and co-founded multiple HealthTech and MedTech start-ups throughout her career. Dharmawan is also an assistant dean and professor for clinical innovation and ecosystem development at the Duke-NUS Medical School.
Her contribution to healthcare and medical education has earned the young surgeon-innovator a coveted award that honours some of the most promising under-40 tech leaders of tomorrow within the region. Scholarship Guide is honoured to share a conversation with the Tatler Gen T. 2022 honouree.
Wearing multiple hats, from surgeon and innovator to entrepreneur and educator, how do you juggle all these various roles? What's the story behind your unique medical career?
Whilst each of these roles has different functions, they are not all that exclusive of each other. And at any one time, there will always be one clear and dominant role.
For example, when I was training as a General Surgery resident, I prioritised surgical training. Because I knew to be a surgeon-plus/innovator, I needed to be a good surgeon first and complete my residency and fellowship. While I may have started my start-ups during my residency, I kept my role within the start-ups strictly as co-founder and clinical advisor. I was not involved in the operations, as my priority during those times was still surgical training. Once I turned associate consultant and finished my residency, I got more involved in entrepreneurship and innovation on top of my clinical load.
Now that I am a consultant and have been involved in a few start-ups over the years, I am happy to be in academia and faculty at my alma mater, where I teach and mentor my juniors and help those keen to take on the clinician-innovator career track to figure out how to incorporate innovation into their medical career and practice.
On how I found my calling: I was a biomedical engineer before medical school. As I went on to become a general surgeon, I was intrigued by the number of surgical devices and products we use. I was also inspired to improve them or even invent my own! I realised I lacked training in the commercialisation or business side of things. That was when I decided to take a year off residency to do the Singapore-Stanford Biodesign Fellowship to understand the needs-driven approach to medical device innovation—from identifying unmet clinical needs to brainstorming solutions to solve those needs and bringing them to market. That got me addicted to start-ups and innovation.
Learning is my growth strategy. I had recently completed a Global Executive MBA with INSEAD, and it was nothing less than a humbling, life-changing journey. I strongly encourage everyone to be lifelong learners!
You take many risks in your career, from diversifying beyond your medical practice to those you take in entrepreneurship and innovation. What is your perspective on taking risks?
I am no daredevil; I take risks but only calculated risks. With every innovation or idea, we would always de-risk the problem and solution as much as we can early in the development process. The idea is not only to "Dare to try!" but also to "Fail Fast!" "Fail fast" means prototyping and testing you concepts/ideas early, if it doesn't work, move on to the next concept. Do not waste too much time on concepts that do not work, instead keep reiterating the process & refinement of prototyping & testing until your "solution" works.
The needs-driven innovation curriculum we teach at Duke-NUS takes students through the innovation process as they seek solutions to identified unmet clinical needs in their projects and bring them to market. The programme provides students with a safe space to try new (and crazy) things that could potentially change the world!
Students are often faced with a dilemma when choosing their course of study, as the decision inherently paves their career path after graduation. As a successful professional with a multifaceted career and someone who has taken numerous calculated risks in her journey, what advice would you give to students who are unsure about their calling? And what would you tell those students who are worried that they might change their minds about their careers?
Well, you wouldn't know what you are getting into until you do it and experience it yourself.
That said, I would still suggest talking to people in the industry to get their insights and experience and asking your friends and family for their opinions. The LinkedIn platform might also come in useful. However, remember that everyone is entitled to their own opinion. The onus is on you to decide what advice works for you. There will also be good and bad comments about every industry, so be mindful of that.
And regarding changing careers, why not? It's never too late for any change as long as you have two things: you are passionate about the change, and you have the support of your loved ones. Of course, it is easier said than done. But, you see, change doesn't have to be drastic, like a 360-degree change: from a pilot to a doctor. It could well be mild deviations from the normal or a merger of two different careers into one, like myself—in becoming a surgeon-innovator.
We hear that the Duke‑NUS Healthcare Innovator Programme (DHIP) is your brainchild, and it made its inaugural launch in September last year. Tell us more about DHIP and how students can earn a place in this unique fellowship programme.
DHIP is a first-of-its-kind nine-month healthcare innovation fellowship that brings together a multidisciplinary group of medical, engineering and business students, mentored by practising clinicians and industry mentors (company founders and leaders), to work on identified unmet clinical needs, brainstorm tech solutions to solve those needs and bring those solutions to commercialisation. The programme aims to instil and cultivate an innovation mindset and train the next generation of clinician-innovators in medical students. You must be a Duke-NUS medical student, NUS College of Engineering or computer science student, or NUS MBA student to apply for the programme. If interested, please contact me or our programme manager, Rithika Venkatesh, who is Assistant Senior Manager at Duke-NUS' Office of Innovation and Entrepreneurship. You can also read more about DHIP here: https://www.duke-nus.edu.sg/allnews/news-highlights/health-innovator-programme-launch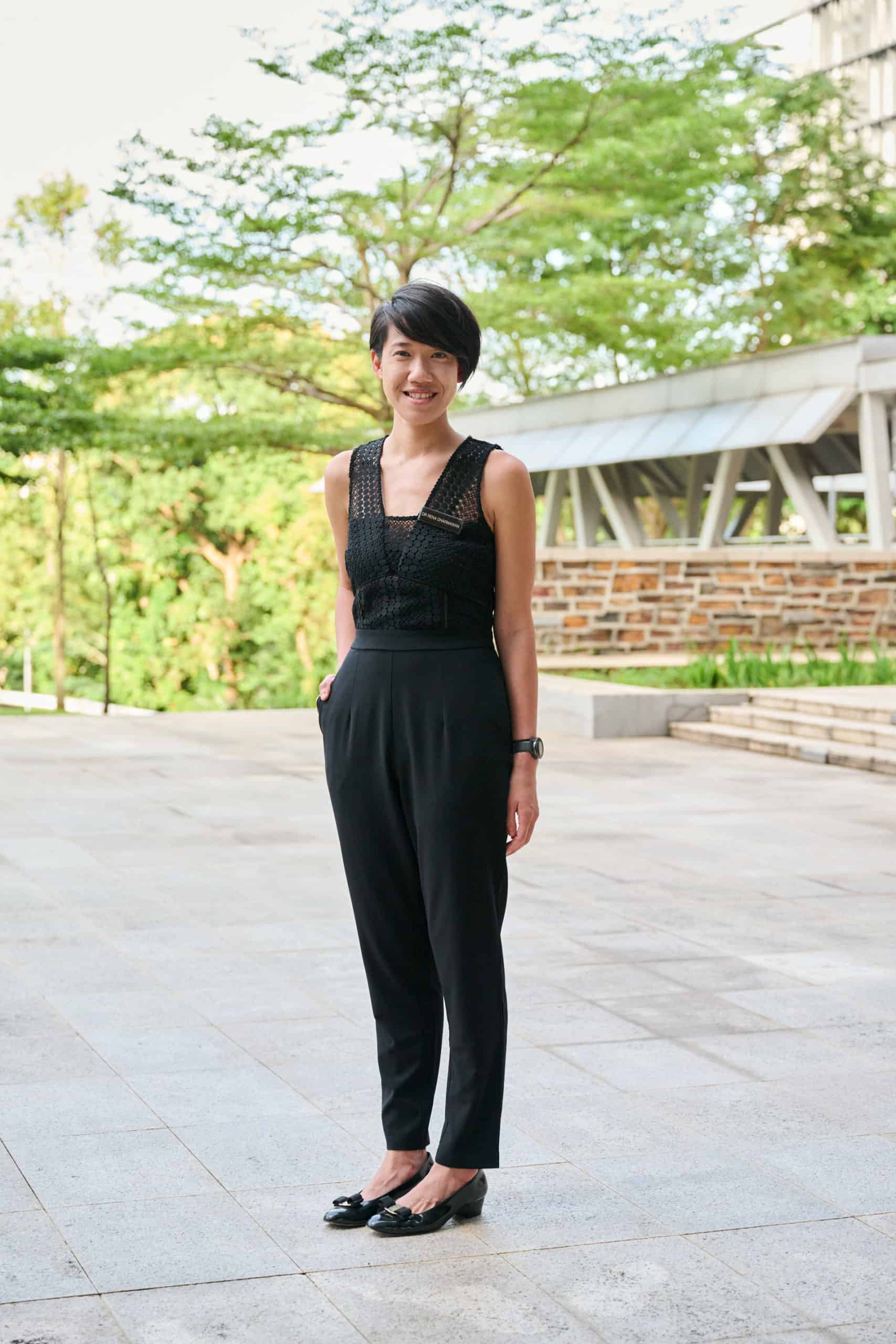 What is your vision for the healthcare innovation and education ecosystem in Singapore?
I hope for more meaningful collaborations across passionate people and stakeholders of various industries—locally, regionally and globally, as this will drive more innovations that can improve patient outcomes.
What's next for you in your career?
For now, I am concentrating on DHIP, making our curriculum more relevant locally and regionally, mentoring students and empowering them with the right tools to have a fulfilling career in healthcare innovation. Hopefully, we can see the products created in the programme go to market!
Finally, what advice would you give young aspiring clinician-innovators?
It is challenging but worth it. To truly experience the satisfaction and adrenaline of bringing innovation to life, you must get involved and get your hands dirty. The best place to start innovating is in areas you are passionate about. Find that unmet need and go after it! 💪 Jiayou!
More Articles