Wondering how engineering expertise can help contribute to climate change solutions? Shawn Seah, currently a planner with PUB, Singapore's National Water Agency, tells you how.
Having graduated with a bachelor's degree in civil engineering and a master's degree in environmental system engineering, the Singapore Sustainability Scholar shares how he transitioned from higher education to addressing real-world challenges today.
The environmental engineer's dream: Global sustainability challenges highlight the need for holistic design and management of complex environmental and technological systems. That's where engineers come in and help tip the scale. Problem-solving is in my DNA. I was drawn to the engineering discipline because of its everyday application to human life and how it can change the world.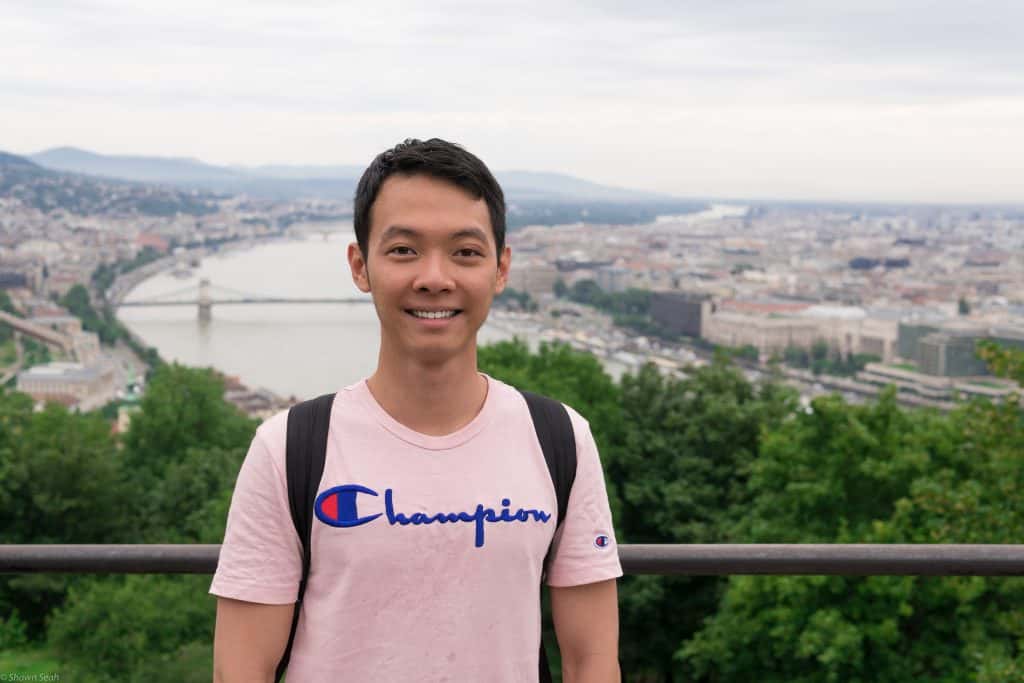 Setting out to explore meaningful work: I first learnt about the Singapore Sustainability Scholarship during my polytechnic internship with PUB. With its unique focus on the water sector, given how water is the nation's precious resource, and I am passionate about the environment, the scholarship immediately ranked top in my considerations. In knowing that PUB's mission serves a profound purpose in ensuring Singapore's independence and economic growth through the development of strategic approaches to our water security, I set out to explore meaningful work with the nation's water agency.
Scholarship entitlements: I am grateful to have received the Singapore Sustainability Scholarship. Apart from the financial sponsorship, I benefited from the many networking opportunities to attend conferences and meet professionals across the water sector. Under the entitlements of the scholarship, I also completed a summer programme at Harvard University.
Applying university learning to the real world: Over the four years of my engineering studies, I've learnt to understand the interactions between the natural environment, people, processes, and technologies. This prepared me well for my role with PUB to solve complex environmental problems and implement solutions to protect the environment—within the overall framework of sustainable development. I also had great use for the people management skills I acquired in university, most notably learning to be agile and adaptable to the different working styles of people to better facilitate work processes.
A glimpse into my career: I am currently a planner in the newly established Coastal Protection Department in PUB. I feel honoured to be part of the pioneer team of officers in spearheading policies and regulations for Singapore's coastal protection.
Why does Singapore need coastal protection measures? Due to climate change, sea-level rise is an existential issue. Poor coastal protection measures can cause regional inundation, which will be catastrophic for Singapore. Although coastal lands are largely government-owned, some are privately owned or leased to industries.

With limited land in Singapore, we need to find ways to optimise land use by developing coastal protection measures. I work with various stakeholders including private land owners, businesses, and the community to develop long-term strategies for coastal development. My scope of work involves a lot of rapport building and relationship management, a skill that I've proudly honed during my university days.
Opportunities in abundance with PUB. PUB is an engineering organisation. It offers many opportunities for engineering graduates to explore different areas of work across various departments. Every few years, officers are put on job rotations to try out different job scopes. They are encouraged to expand their engineering expertise and be versatile. It is also worth noting that work safety is deep-seated in the PUB culture, as the agency strives for zero accidents—because everyone should return home safely after a day's work. If you are an engineer at heart with a passion for challenging work, PUB will be a right fit for you.
A final word of advice to future colleagues of PUB: To thrive in PUB's collaborative working environment, you must maintain a positive attitude and be curious and open to learning from others. I welcome you to our closely knitted family, and together we'll do our little bit for Singapore's water future.
SHAWN SEAH
Singapore Sustainability Scholarship
From: Bachelor of Engineering in Civil Engineering, University College London (UCL)
Master of Science in Environmental System Engineering, University College London (UCL)
Now: Planner, PUB
More Articles