Having decided on a career path that contributes to improving environmental resilience for the nation, Ng Zhao Ying went on to accept the Singapore Sustainability Scholarship (SSS) and graduated with honours (highest distinction) in Environmental Earth Systems Science from the Nanyang Technological University (NTU).
In just two and a half years with the National Environment Agency (NEA), Zhao Ying has already ventured into two distinct environmental domains, developing a wide range of experience in the broad spectrum of sustainability work.
The NEA talent proves that there is no stopping her as she expresses her desire to explore more, particularly in the areas of climate change and environmental public education and awareness. Learn more about the job rotations and memorable moments in Zhao Ying's journey, as well as her aspiration to safeguard one of the world's best living environments.
Roots of my motivation. Growing up, I would watch National Geographic with my father on weekends. That instilled in me a strong interest in the environment. As an avid "greenie" and vegetarian, I was excited by the prospects that the Singapore Sustainability Scholarship (SSS) could provide. NEA's work covers a broad spectrum of environmental topics, such as public health, environmental protection, and meteorological services. As environmental issues are often multi-faceted, complex, and interlinked, I felt that there would be ample opportunities to expand my horizon. The SSS also aligned with my aspirations to contribute towards building a cleaner and more sustainable environment for Singapore.
Two postings in two and a half years later. I was pleasantly surprised by the job rotation opportunities in NEA. Having been with the agency for two and a half years, I was fortunate to be exposed to the broad and diverse areas of work through two job postings.
My first one was with the Western Regional Office (WRO) of the Environmental Public Health Operations Group (EPHOG), where my work involved planning the deployment of high-rise littering cameras and vector control operations. I have since been posted to the Environmental Protection Policy Department (EPPD) of the Policy Division, where I am currently involved in strategic planning and formulation of environmental protection policies and initiatives, such as circular economy, sustainability, and waste and air quality issues.
Through these two distinctive stints in the respective public health and environmental protection domains, I was able to experience both ground operations and strategic policy work. I also gained plenty of insights that would allow me to understand better NEA's core work and the various aspects of the environmental landscape.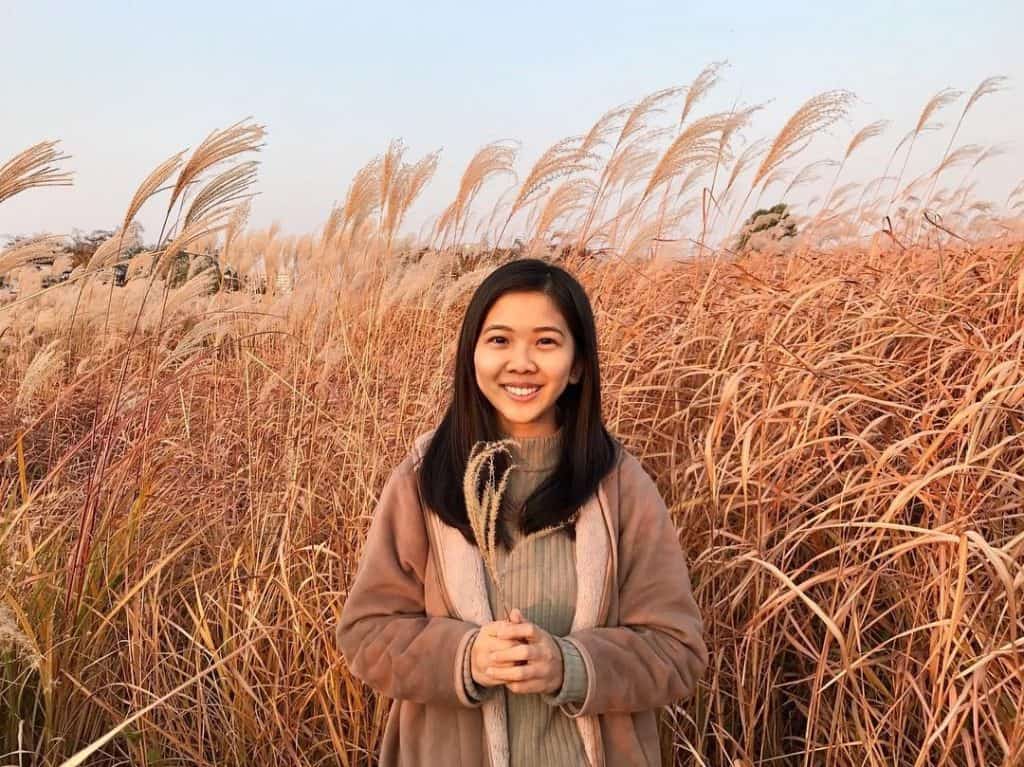 Most memorable moments with NEA. I particularly enjoyed being on the ground working with the officers during my time in WRO. I felt a strong sense of fulfilment whenever we managed to resolve public health issues, from eliminating mosquito breeding to tackling persistent high-rise littering acts. Through campaigns such as the "Do the Mozzie Wipeout", I got to engage with the community to understand public health concerns and offer advice. These experiences served as valuable practical learning opportunities for me.
In my current portfolio, I manage the Recycle N Save initiative, where we rolled out Reverse Vending Machines (RVMs) island-wide, offering a convenient and rewarding way for users to recycle beverage containers, encouraging an eco-conscious lifestyle. It is a privilege to be part of this initiative, as the 3Rs (Reduce, Reuse & Recycle) is one of the key drivers of a circular economy to spur Singapore's local recycling scene, in line with the Singapore Green Plan 2030.
Surviving a learning experience beyond the classroom. During my undergraduate years studying Environmental Earth Systems Science in NTU, we had many opportunities to participate in overseas field trips, travelling to places such as Bali and Riau in Indonesia and different parts of Sri Lanka to learn about practical field techniques and research in areas such as volcanology, coastal and marine ecology, deforestation of oil palm plantations, etc.
The field trips were intensive, and I had my share of difficult times. Often, we had to endure long hours conducting fieldwork, going into the mud and forests to collect field samples, and interacting with all kinds of pests (e.g., leeches and bees). Despite all these, it was a wondrous experience to immerse in the beauty of the ecosystems, gaining an in-depth understanding of environmental processes and research that cannot be achieved from classroom studies alone. I was also very blessed to have classmates who supported me along the way, as we helped each other with arduous tasks and offered words of encouragement. Challenging times indeed make for stronger bonds and greater happiness.
There is so much more I want to explore in NEA. With a background in environmental education, I see the importance of building an environmentally sustainable society. We are embedded in nature; our climate, economy, and lives are dependent on biodiversity and the health of its ecosystems. Climate change is one of the most urgent environmental crises with dire consequences that we face today. It is an area that I would like to explore further, especially since it is also a multi-faceted issue that would require collective action for effective mitigation and adaptation with many potential learning opportunities.
As part of my current work on reuse and recycling, I have noticed common misconceptions about environmental issues (e.g., reusables being wrongly disposed of as recyclables into the blue recycling bins). As such, to be involved in community engagement work to help improve public awareness on pressing environmental issues is also at the top of my to-do list.
The SSS has opened more doors for my future environmental career. I have acquired a broad base of knowledge, from operational work in vector control to policy planning for waste issues and circular economy. NEA also offers upskilling opportunities for its scholars. During my time with the agency, I have attended basic data analytics and visualisation courses in Robotic Process Automation, Qlik Sense, and R and Python programming.
Tips for future SSS scholars. Solving complex environmental issues require a multi-disciplinary approach. My advice is to think broadly, think deeply, and think far. There are multiple perspectives to tackling a given problem. Keep an open mind and be willing to embrace the possibility of venturing into a wide array of environmental domains. Most importantly, be humble and be yourself!
NG ZHAO YING
Singapore Sustainability Scholarship
From: Bachelor of Science in Environmental Earth Systems Science with Honours (Highest Distinction), Nanyang Technological University (NTU)
Now: Assistant Manager, Environmental Protection Policy Department
* SSS is jointly offered by NEA, PUB and SFA
More Articles