Back in 1974, Singapore paved a path for itself with the water reclamation pilot. This showcased our nation's innovation of treating used water to become high-quality drinking water. With further development, the NEWater demonstration plant, now known as Changi NEWater Plant, was successfully launched in 2000 and continues to provide safe and clean water to its inhabitants today.
In 1977, Singapore's S$300-million, 10-year programme was rolled out to clean up the dingy and polluted Singapore River. The result? A vibrant, enlivened waterfront. It has also become the backbone for the development of the Marina Barrage which has grown to be a popular and well-loved attraction sought by locals and tourists alike.
Our humble island was recognised and given the prestigious title as "Asia's Greenest City" in 2016 according to the Green City Index. As a land-and-water-scarce nation, it is safe to say that sustainability is pivotal for Singapore's survival. It is not a luxury, but rather, a necessity in keeping the standard of living amidst the growing demands worldwide. Some key reasons as to why sustainability is of utmost importance to us are due to the fact that a) we are heavily dependent on imports, b) increasing demands mean that resources will inevitably get scarcer and more expensive in the future and lastly, c) we need to conserve and use resources efficiently in order to continually grow and be increasingly independent as a nation.
During the Singapore Budget announcement last year, our government highlighted the importance of mitigating the effects of climate change and keeping sustainability at the core of national efforts. While we still have a long way to go with regards to reducing our plastic consumption (in places including our hawker centres) as well as other environmentally detrimental actions, it is encouraging to know that Singapore is playing an active role in safeguarding our planet, a global asset.
With corporate social responsibility efforts in tow and eco-friendly targets set, Singapore's efficient and innovative practise for green living today are set to benefit generations to come. Interestingly, Singapore is the only country to incorporate green building requirements into its legislation. Renewable energy sources and rainwater harvesting have also become a standard practice across all buildings in Singapore.
Our nation has also pledged to reduce its greenhouse gas emissions by 16% below business as usual levels in 2020, under the UN Framework Convention on Climate Change. According to a Straits Times article published in August last year, Minister for Sustainability and the Environment (MSE), Grace Fu, shared that "in the next 10 years, 55,000 new and upgraded jobs are expected to be created as Singapore pursues sustainable development, including about 4,000 in 2021". One of MSE's goals is to develop and upgrade the skillsets of cleaning and waste management professionals. This way, more talent will be equipped to take on specialised roles in disinfection, recycling or waste treatment as well as aid Singapore's quest in sustainability through scholarship offers in specified areas, such as climate adaptation and climate science.
Gaining momentum in 2021, the government continues to place sustainability at the heart of its endeavours. During the annual Singapore Budget speech held in February this year, Finance Minister Heng Swee Keat announced that they will be issuing green bonds for a number of public infrastructure endeavours. These green projects are estimated to be worth up to $19 billion in capital. The government also announced the Singapore Green Plan 2030 which requires a nationwide mobilisation to advance its goals on sustainable development over the next 10 years. The Green Plan is spearheaded by five key ministries namely, Ministry of Education, Ministry of National Development, Ministry of Sustainability and the Environment, Ministry of Trade and Industry and Ministry of Transport.
According to another Straits Times article, Mr Heng stated that the government will first and foremost lead by example, noting that the public sector will do more and ministries will chart out plans to meet resource targets. He further explained that as part of the Green Plan, the government will be committing to more ambitious goals under the "GreenGov.SG" initiative for the public sector. "This gives renewed focus to the public sector's contribution towards national sustainability goals, and reminds all public officers that sustainability must be at the core of our work," Mr Heng said.
In the near future, Singaporeans can look forward to several green initiatives coming into force. These include but are not limited to:
Urban Solutions and Sustainability
As demonstrated through big investments funnelled into research and development efforts, our nation is finding innovative ways to power itself with renewable sources of energy. For instance, the development of an Integrated Environmental Modeller which con- ducts quality environmental assessments enables urban planners to maximise thermal comfort for residents.
Agri-Food Cluster Transformation Fund
An estimated $60 million is being channelled into the agri-food sector to support the use of technology in urban farming methods as well as safeguard our food supply. Although Singapore is not traditionally an agriculture country, companies are creatively overcoming barriers and developing niche farming systems that can be exported. This revolutionises conventional farming processes and increases productivity.
Mobility Electric Vehicle (EV)-Related Initiatives
By increasing accessibility and convenience, the government aims to provide 60,000 charging points at public car parks and private premises to encourage the use of electric vehicles and promote e-Mobility. Additionally, electric cars will incur no cost under the Additional Registration Fee (ARF). The EV Early Adoption Incentive (EEAI) will allow those who buy fully electric cars and taxis to receive a rebate of up to 45 per cent on the ARF and will continue on until 2030. EVs are characterised as the "leading cars of tomorrow" due to its clean energy vehicle technology. Mr Heng also announced that Singapore will set aside S$30 million over the next five years for electric vehicle-related initiatives.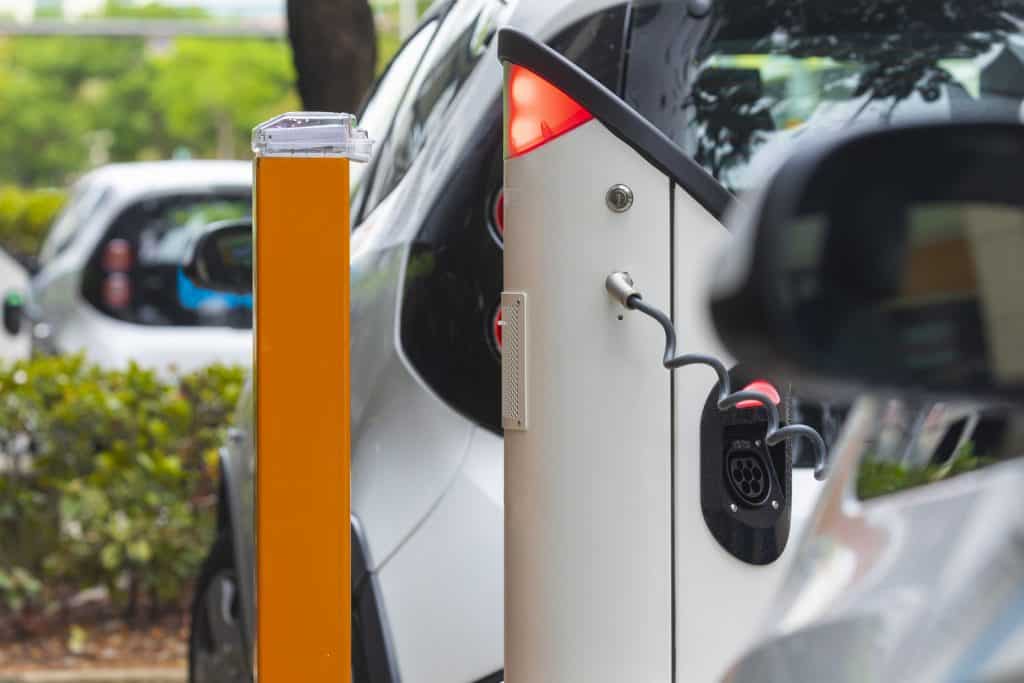 Since its early days, Singapore has recognised and utilised technology to rise above the challenges presented by land and water limitations. Our nation aims to firmly and continually apply the same efforts to combat climate change in the present day.
Jobs for a Sustainable Future
The job-seekers of today have the luxury of applying to organisations which are involved in environmentally-conscious practices. Not only do they get to pursue a passionate career in their chosen field, new professionals are able to simultaneously play an active role in protecting our planet through impactful business practices. In recent years, many companies have dramatically transformed the business landscape through the adoption of eco-friendly practices and business activities. Locally, there are over 1,000 job positions across various industries relating to sustainability waiting to be undertaken.
Some of these job positions at prestigious companies include:
Associate / Climate Change and Sustainability Services at Ernst & Young
CSR and Sustainability Executive at M1
Development Partner (Circular Economy & Sustainability) at Enterprise Singapore
Manager of Corporate Sustainability (Global Functions) at HSBC
Sustainable Solutions at Wildlife Reserves Singapore
Urban Solutions & Sustainability at National Research Foundation Singapore
Governance & Risk, Sustainability Manager at KPMG
Regional Sustainability & Environment Manager (APAC) at Henkel
Ecosystem Program Intern at Schneider Electric
Environmental, Social & Governance (ESG) Analyst at Wellington Management
Digital Product, Innovation & Sustainability at RGF Executive Search
Environmental Consultant at Jacobs
While the above are sustainability-focused jobs, sustainability behaviours and practices can be adopted in ANY discipline to drive meaningful impact. Learn how the sustainability movement is transforming all industries and professions.
Be it in Singapore or worldwide, the future is green, and it involves a collective effort from the public, private and people sectors for it to be lasting and successful.
Works Cited
https://www.straitstimes.com/politics/sustainability-sector-to-offer- 55000-new-jobs-in-next-10-years
https://www.csc.gov.sg/articles/sustainable-development-challenges-and-opportunities
https://edition.cnn.com/travel/article/singapore-greenest-city/index.html
https://www.channelnewsasia.com/news/singapore/budget-2021-singapore-freen-bonds-finance-environment-14208806
https://www.channelnewsasia.com/news/singapore/budget-2021-singapore-electric-vehicles-adoption-incentives-14208764?cid=h3_ referral_inarticlelinks_24082018_cna
https://www.gov.sg/article/budget-2021-building-a-sustainable-singapore
https://www.linkedin.com/jobs/search/?keywords=sustainability& originalSubdomain=sg&start=75
More Articles