Immersing himself in everything the University has to offer, NUS Scholar Teddy, seized the vast opportunities presented to him. From a bond-free scholarship to becoming a student ambassador, Teddy is expanding his capacity and growing his capabilities at NUS.
Accountancy is my desired choice of study as I believe that the knowledge and skillset acquired alongside a professional degree would enhance my understanding of the business world and its complexities. Additionally, I believe that this path of study will adequately prepare me for the potential challenges I may face as a working adult.
As NUS is acclaimed for its holistic education curriculum which includes the development of a student's character and skillset alongside technical knowledge, I was keen to gain a firsthand experience of all that it would entail. Moreover, NUS has a vast pool of resources for students to tap into and realise their full potential.
In particular, the bond-free NUS Scholarship greatly appealed to me, as it granted the freedom and flexibility I needed, to explore my options and career interests without any added pressure. This, I believe, is a crucial factor that allows me to make an informed decision about my further career prospects.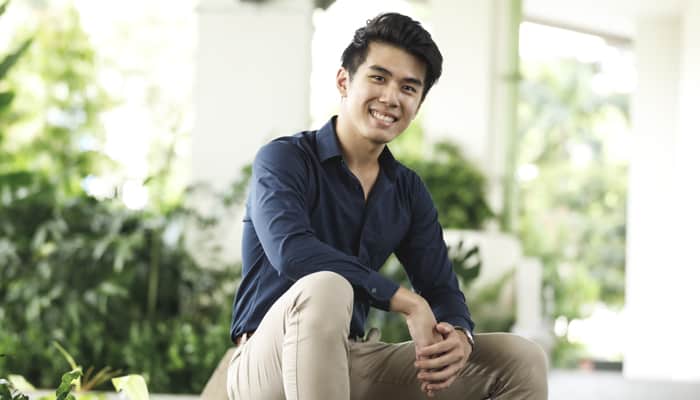 All in all, the application process was smooth. I was required to submit a summary of my leadership positions and achievements, followed by a school testimonial. Additionally, I had to write a personal statement elaborating on my strengths and why I should be awarded the scholarship. The interview component required me to showcase my analytical and communication skills as I worked together with others to solve a business problem in a group case study. Throughout the entire application process, the efficient admission officers provided great support, with clear and constructive responses to all my queries. It was a great relief to be part of such a seamless and stress-free process.
I was deeply heartened when I was offered the NUS Merit Scholarship as it is a gateway to unique opportunities and provided a conducive environment for me to discover my strengths and refine my weaknesses. With the provision of quality resources, I'm grateful and confident that the NUS Merit Scholarship will enable me to develop holistically, both as a student and a scholar.
The NUS Merit Scholarship has significantly eliminated a heavy financial burden and has provided me with the opportunity to connect with like-minded peers and build long-lasting relationships with them. The scholarship comes with a guaranteed slot in the overseas Student Exchange Programme (SEP) which is an attractive opportunity for me. I am excited to broaden my horizons and take my educational journey at NUS to the next level.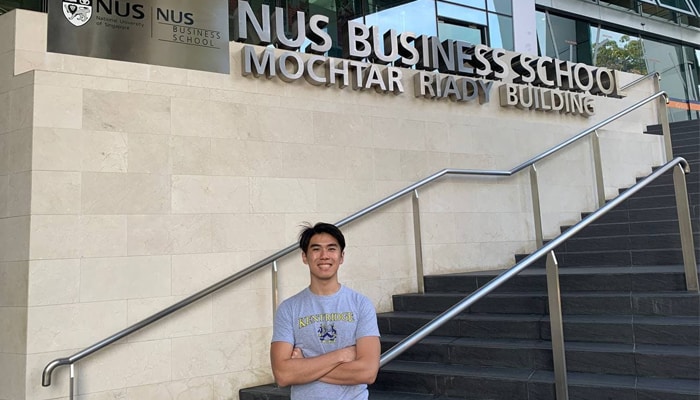 Ever since my entry into NUS, I have been pleasantly surprised by the rich experiences I have cultivated during my time here. Although my hectic first-year schedule required me to juggle between studying and engaging in extracurricular activities, I was able to face these challenges headstrong and have built more resilience in the process.
Additionally, I also had the pleasure of residing at Kent Ridge Hall. This is where I spent most of my free time and took part in various activities whenever I needed to escape the stress of studying. I forged many meaningful friendships, made special memories, and stepped out of my comfort zone to try new sports and activities. I also spent my first summer organising orientation camps for the incoming freshmen at my hall and another for the NUS Scholars community.
Currently, I am actively serving as a Student Ambassador with the Office of Admissions. I enjoy speaking with prospective students and guiding them through their NUS application and sharing about my NUS journey. Filling my schedule with these activities has been truly gratifying and meaningful as it has allowed me to make a positive impact on the lives of others. I am certainly looking forward to what next year has in store for me as I prepare to take up leadership positions and explore other activities NUS has to offer.
TEDDY ZHUANG ZIHENG
NUS Merit Scholarship
Now: Business Administration (Accountancy), Year 2, National University of Singapore
From: Catholic Junior College
More Articles