Drawing inspiration from teachers growing up, Tan Ying Rui, 22, set out to make a difference in the education sphere with the NTU-NIE Teaching Scholars Programme. She endeavours to work her way up from teaching and connecting with students with varying needs to eventually becoming an expert in the field.
How Did You Decide on Your Scholarship?
During my schooling years, I was fortunate to have been under the guidance of dedicated teachers who would go out of their way for their students. I was inspired to make a difference like they did and decided to pursue teaching as a career too. I chose the Teaching Scholars Programme as I felt that the integrated curriculum of both subject and pedagogical content would best cater to my interests. I was also keen to embark on the yearly teaching opportunities provided by the programme, which would allow me to bridge the gap between theory and practice.
Share Something Which Positively Surprised You About Your Scholarship Programme.
I greatly appreciate the tight-knit community and being surrounded by like-minded and passionate peers who share a heart for teaching. Being able to support and encourage one another as we embark on teaching stints together, and easily exchange our takeaways and experiences when we return to NIE is invaluable. Additionally, our lessons in a small class size setting were tailor-made to our learning needs and facilitated more meaningful interactions with the lecturers. Last but not least, the strong rapport amongst students made it easy to exchange and discuss ideas freely, deepening our learning of the subject.
What Were Your Most Memorable Experiences (As an Overseas Scholar/Your Professional)?
As part of TSP's International Practicum programme, I was attached to a middle school in Stavanger, Norway for 5 weeks. It was eye-opening to be immersed in a different culture. I even had the privilege of participating in their National Day celebrations! I observed the many innovative ways in which Norwegian educators made learning fun, assessed students' understanding, and tackled challenges in the classroom. Frequent and insightful conversations with the Norwegian educators also provided me with a deeper understanding of their education system, which broadened my perspectives on education and helped me reflect critically on my philosophy and practices as an educator.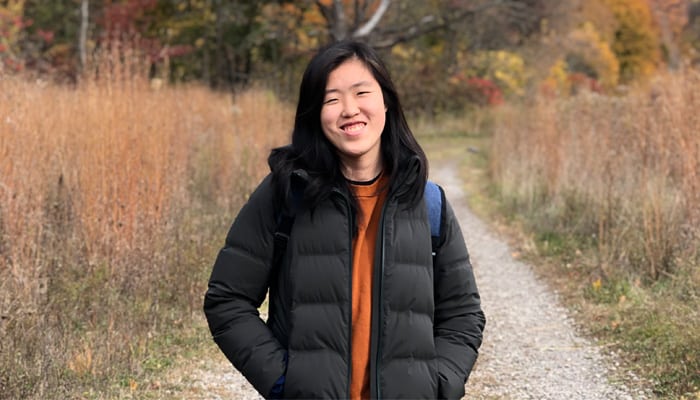 Explain One Challenge You Had To Overcome as a Student.
The programme itself was rigorous as it was an interdisciplinary curriculum. While majoring in chemistry, I also took courses in mathematics, educational theories and pedagogical practices. In my second year, I also engaged in research and overseas service-learning initiatives which made it challenging to manage my workload. Thankfully, we were each assigned an academic advisor in TSP who actively supported us. They also provided mentorship to guide us through our academic journey.
Their support kept me focused on my goals, ensuring that I could adequately strike a balance between my academic and extra-curicular activities.
What Are Some of Your Career Goals?
First and foremost, I aim to become an effective educator who is innovative in my teaching and able to cater to the learning needs of different groups of students. I also aim to be an educator that can establish strong rapport with my students and make lessons relevant, enjoyable and meaningful for them. In the long run, I hope to become an expert in pedagogical approaches in my field and contribute to the teaching community on a larger scale by imparting knowledge to other teachers.
How Has Your Scholarship Opened up Opportunities for Your Future?
Overall, the scholarship has provided me with many opportunities to interact with educators and academics, both locally and abroad. I took part in NTU's Undergraduate Research on Campus Programme and had the good fortune of presenting my work at the 2019 Australasian Science Education Research Association conference in New Zealand. Over the course of the trip, I had the advantage to network with many renowned academics in the field of educational research. Through the presentations, I obtained many insights about emerging themes in educational research and also saw how researchers exchanged ideas, working towards the common goal of improving the quality of research for all. This opportunity provided me with exposure to the field of educational research, offering me a pathway that I could consider in the future.
Share Some Tips for Interested Applicants Who Want to Apply for a Scholarship.
When applying for a scholarship, it is my personal belief that it is important to share what you are passionate about and what qualities and strengths you have. Everyone has their own unique experiences and different takeaways. I believe that sharing about these experiences and what you have gained from them helps to showcase your passion and your qualities. Prior to applying for industry-related scholarships, I would also encourage getting relevant work experience as it would help you gain some insights into the field whilst acquiring industry-related skills in the process.
TAN YING RUI
NTU-NIE Teaching Scholars Programme
Age: 22
Now: Bachelor of Science in Education, NTU
From: National Junior College
More Articles