Identifying as a global citizen, URA Scholar Yttrium Sua, 31, attributes much of his learning and development to his liberal arts college education in the United States, where the tight-knit and diverse campus community allowed him to learn about different cultures from all over the world.
What Is a Liberal Arts Education?
Why Choose To Study at a Liberal Arts College Instead of a More "Renowned" University?
These are some of the questions which arise when I talk to people about my college education. After all, the unfamiliarity of most Singaporeans with a liberal arts education means that there are many misconceptions and assumptions about it being a viable option in tertiary education. After spending four rewarding years in a liberal arts college, I am convinced of its value and benefits when it comes to my work as an urban planner in the Urban Redevelopment Authority (URA).
I applied for the URA Overseas Undergraduate Scholarship as I have a great interest in cities and its inhabitants. To me, urban planning is a way for me to translate my interest in people into practical solutions thereby improving the way humans live and interact in the urban environment. As such, I was honoured when URA granted me a scholarship to study anthropology and environmental analysis at Pomona College, one of the top liberal arts colleges in America.
An education in the liberal arts differs vastly from the experience gained from being in a larger research university. The first thing which caught my attention when I entered the school gates was how diverse and intellectual the college community was. The small class sizes of 10 to 20 students meant that each individual was more than just a face in the crowd to the professor. Students took an active role in their learning and were expected to raise considered views on the course materials, while engaging in intellectual debates with both peers and professors. Such active exchange of ideas not only broadened my perspective of the world, but also equipped me with analytical and presentation skills which are invaluable in the workplace.
Due to the small class capacity, I could build meaningful relationships with my professors, many of whom have extended personal mentorship and long conversations over tea (both in and outside the classroom). Such attention from the faculty is an exception rather than a norm in many larger universities. In fact, our Dean of College made it a point to invite every student to have dinner with her at her house at least once during their time in school (my dinner count was four). When it came to the annual Thanksgiving holiday season, she would open her doors to welcome home students and faculty members who could not make it home during this time.
The proportion of a liberal arts college lends itself to a tight-knit community. As one of only two Singaporeans in my year, I was able to befriend people from all over the world with varying backgrounds in religion, values, and upbringing. Such diverse relationships challenged many of my assumptions about the world and accorded me a sense of empathy with the experiences of people I would have never imagined meeting prior to college. For example, as a leader and member of the International Student Mentorship Programme and the Student Of Colour Alliance, I organised events that helped international students and students of colour adapt to college life. I also pushed for school policy changes that would create a more welcoming college environment for them. The ability to identify needs, build coalitions, and advocate for policy changes came in handy when I started work in URA and the public service.
Although it has been over five years since I graduated, my college friends and I regularly check up on each other, despite the geographical distance. These friendships have broadened my perspective beyond the limitations of my immediate community and have moulded me into a more informed and engaged global citizen. The empathy I have developed also served me well in my role as an urban planner, as I aim to understand problems and limitations from the viewpoint of others.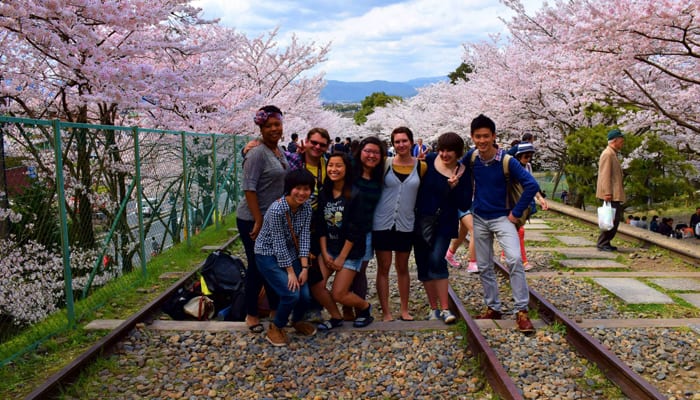 The broad-based nature of a liberal arts education allowed me to attend classes in a variety of subjects, including those beyond my majors. I could be starting a week of learning about the Japanese shogunate in a class on Japanese pre-modern history, before learning how to use Geographic Information Systems to help a local Non-Governmental Organisation (NGO) map out under-served communities in Los Angeles' Koreatown. I then end the week with a field trip to the San Andreas Fault as part of my geology class. Over the two summer breaks, I received funding from the college to conduct research in Aboriginal communities in Taiwan and also interned at an environmental NGO in Taipei.
It was only upon returning to URA to work that I was able to appreciate and utilise the benefits of such a multidisciplinary approach to learning. As a policy officer in the Development Control group, I formulated urban policies and guidelines which helped materialise our planning vision, while balancing the needs of stakeholders from different professions and expertise. The breadth and diversity inherent in a liberal arts education allowed me to quickly grasp technical knowledge across numerous fields and to appreciate how various domains of knowledge can amalgamate to solve problems. When forging connections with stakeholders, I tapped on my previous community building experience in college to build trust and obtain buy-in for our policy changes. For instance, to come up with planning guidelines for the agriculture sector, the team conducted engagement sessions with farmers and went on site visits to farms to understand the challenges the industry faces. Meanwhile, collaborations with various agencies were also needed on a broad range of matters ranging from land valuation to legislative changes.
Such skills continue to be useful in my current secondment to the Ministry of Trade and Industry as a Senior Assistant Director in the Industry Division overseeing the tourism sector, which includes working with various tourism stakeholders such as, Sentosa Development Corporation, Singapore Flyer, and the Integrated Resort. In particular, the analytical skills I picked up from my liberal arts education has aided me in formulating sustainable long-term plans for the development of the tourism sector, and ensure that Singapore continues to be a thriving tourism hub.
While a liberal arts education might not provide the name recognition among the general public when compared to large research universities, employers and graduate schools are well aware of the rigour of a liberal arts education and the calibre of the graduates it produces. At the end of the day, the transferable skills endowed through a liberal arts education, such as communication and problem-solving skills, as well as, an analytical mind, goes far beyond the mere technical knowledge of one's major.
Interdisciplinarity is at the heart of the work at URA, as urban planning relies both on the data and numbers of the sciences, as well as, the creativity and empathy of the arts. It is thus of little surprise that a liberal arts education will adequately prepare one to take on a role in this dynamic and fast-evolving field, while also providing one with an unparalleled college experience.
YTTRIUM SUA YU
URA Scholarship
Age: 31
Attained: Bachelor of Arts in Anthropology and Environmental Analysis, Pomona College, U.S.
Now: Senior Assistant Director, Industry Division (currently on secondment to MTI)
From: Hwa Chong Institution
More Articles