Eugene Ling Jun Yi had wanted to pick the most comprehensive track that would enable him to become a teacher. When he learnt about the NTU-NIE Teaching Scholars Programme (TSP) in Secondary 4, he immediately set his sights on an MOE scholarship to secure a place in the prestigious scholars' programme.
Today, the MOE Teaching Award recipient is in his final year of the multi-disciplinary undergraduate programme for outstanding youths with a calling to be professional leaders in education. He is undertaking a double major in English Language and Linguistics and Education and a minor in Mathematics and Computational Thinking.
Follow Eugene's journey and learn more about his academic and personal development, including the many exciting research and overseas opportunities he has gained through the TSP programme.
All-Round Readiness
I was initially apprehensive about obtaining my double major degree from NIE directly. But having gone through the programme and its rigorous curriculum, I am convinced that TSP can prepare me to become not only a proficient teacher but also an all-rounded individual who can rise to the challenges of an ever-changing society.
My NTU-NIE journey has been a robust and fulfilling one. While being a TSP scholar comes with additional academic workload, it also brings experiences I never thought I would need. From working with students at the Lakeside Family Services Centre on a literacy program designed by my group as part of our Group Endeavours in Service Learning (GESL) project to being a part of the educational branch at the Singapore Kindness Movement where I was involved in spreading Singa the Kindness Lion initiatives, the curriculum has moulded my holistic identity both as a teacher and an individual.
Final Year Project: South Korea
One of the highlights of my undergraduate studies was being able to travel to South Korea last summer, despite the challenges posed by COVID-19 during the time, to work on my final year project and better understand the education scene of another country.
During the 18-day stint, I visited Seoul Jagok Elementary School and Seoul Segumjung Elementary School, where I had the opportunity to interact and share with local teachers and students about the Singapore education and culture. I am grateful to my professor, Dr Anitha Devi Pillai, for supporting me and making this trip possible.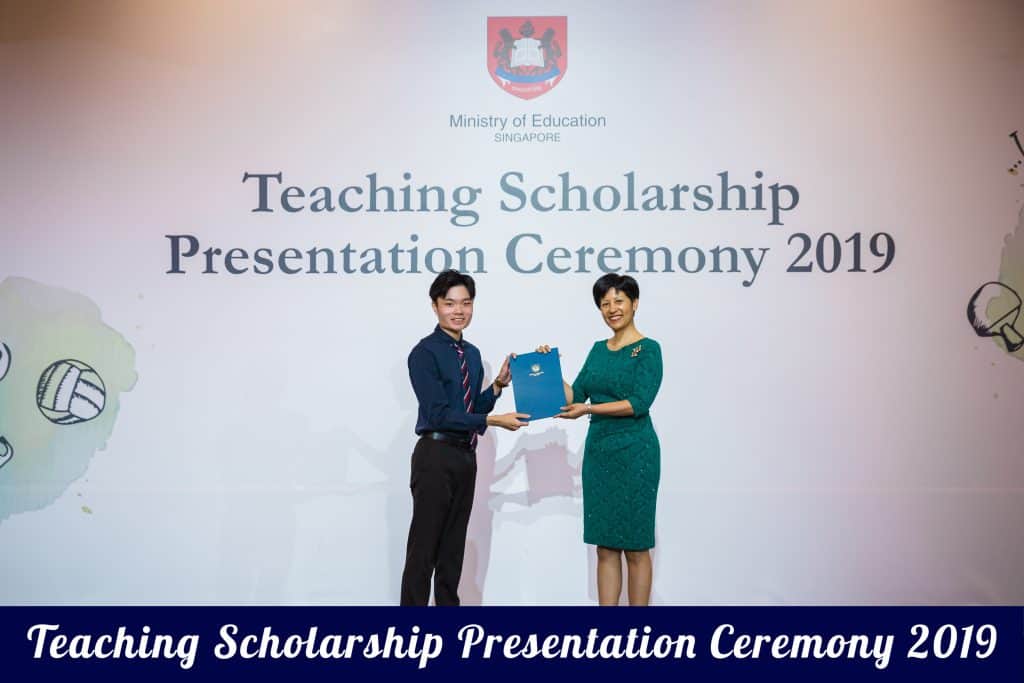 Career Goal: An Interpersonal Teacher
I strive to be an interpersonal individual and teacher. As my learners would come into my classroom from all walks of life, it is essential that their teacher is an effective communicator. To be an empathetic teacher is no easy feat. But it is my personal mantra to be able to reach out and understand my learners, and I hope to continue advocating this throughout my career.
Deep-Seated in Research
I never thought I would be so invested in research until taking on the TSP programme. In Year 2, I had the opportunity to participate in NTU's Undergraduate Research Experience on Campus (URECA) to work on my very own research project: An Examination of the Impact of the Hallyu Wave on Singaporean Students.
Currently, I am researching my final year project: Reading between the Lines of Commercial Signages in Cosmopolitan Itaewon. From conceptualising and scoping the project to making multiple trips to the research site in Itaewon, South Korea, for data collection, I have made good progress on my research with the support of MOE and NIE. I look forward to presenting my findings at the 2023 Writing Research Across Borders VI in Trondheim, Norway, organised by the Norwegian University of Science and Technology (NTNU).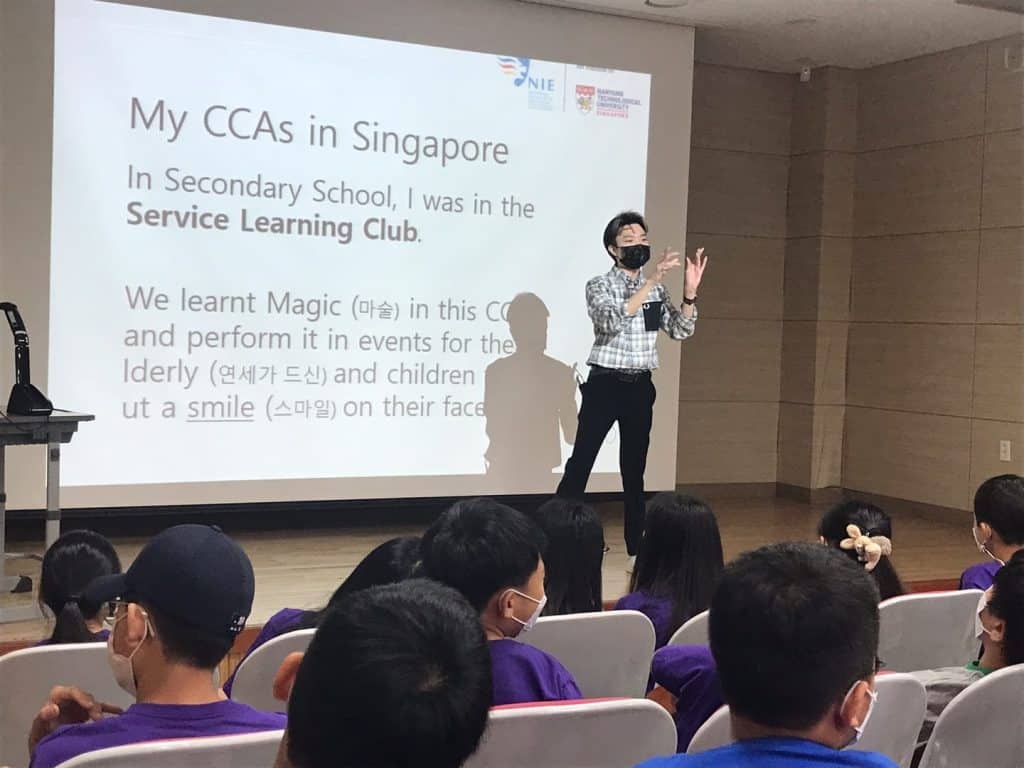 Personal Development Priorities
Throughout my academic years, I have made it a point to be actively involved in a variety of external activities. From being the business manager of the Crescent Hall Council in my freshmen year to emceeing events as vice-president of the NTU Emcee Club, these experiences have helped me stay relevant and diversified. It is not easy to juggle academics and all other commitments. But I am glad to have experienced a fulfilling university life that has contributed to my academic development and personal growth.
Qualities of an Educator
People often say that one should possess specific skills to be a part of the teaching profession. However, after meeting all the passionate people around me, I have come to recognise that it is the innate drive of an individual that determines a person's progress and moulds their identity as an educator.
Hence, I would advise aspiring scholarship applicants to first conduct a self-check on their own motivations before joining the programme. Only if you feel strongly about becoming an educator and making an impact on the lives of your students would the TSP path be the right one for you.
EUGENE LING JUN YI
MOE Teaching Award
Now: Double Major in English Language & Linguistics and Education, Minor in Mathematics & Computational Thinking, Year 4, NTU-NIE
From: Anderson Junior College
More Articles