ICT impacts the way we live and how we interact with others, and that includes our physical space! Motivated by the potential of using spatial data to help drive urban planning decisions to improve the quality of life, Scholar Wilson Chua Wei Cheng looked no further than the Urban Redevelopment Authority (URA) for a scholarship and a career that shapes the future of Singapore. Read on to learn more about his journey of becoming a systems analyst and his exciting projects on the job.
"Why study computing overseas?" is a common question posed to me, even as a recent graduate.
While my usual reply is to experience diverse places and cultures, the "mental reset" inherent in leaving one's home was something I appreciated after completing my overseas education. To me, the environment contributes greatly to the student experience. I also believe that the prime time to experience the world and gain life skills is during the days of youth.
I was given the opportunity to pursue a Master of Engineering degree at Imperial College London, which offers a world-class computing curriculum. The first programming language taught is Haskell, a fascinating functional programming language that is fun to work out puzzles in. Yet to engineering geeks like myself, the most attractive part of the course was its emphasis on applications of computing and software engineering practices, which satisfied my desire to hone my technical programming ability.
Wanting to enable my overseas education, I searched for suitable scholarships. While there are many organisations offering ICT-related scholarships, I was drawn to the Urban Redevelopment Authority (URA) Scholarship, as I was inclined towards spatial data analysis. For data science-oriented people, URA has many projects involving big data to help drive planning decisions!
URA was supportive of me in pursuing my interest while studying. My seniors at URA advised me to choose courses based on my interests and passion. If the advice seemed broad, it is because the computing world evolves quickly. Any aspect of computing, including one's areas of interest, such as robotics, computer graphics, and cryptography might be trending next and relevant to your career. With that, I joined summer schools and internships at other firms—an aspect of the URA Scholarship I fully appreciated.
After graduation, I started as a systems analyst in the Information Systems and Geospatial Group (ISGG) at URA. One might wonder, what sort of ICT work does URA have to offer? Well, ISGG develops and maintains URA's many internal and public-facing systems, from map-based planning applications to e-services for the public. URA SPACE, for example, is a centralised, integrated map portal that allows developers to access real-time location-based services and information.
URA also has a Design & Planning Lab (DPLab), which formulates and executes strategies to drive digitalisation efforts, from planning analytics to the use of Artificial Intelligence (AI) to support its planning process. One of its products is the ePlanner, a platform that enables planners from URA and other public agencies to retrieve and visualise spatial data.
As a systems analyst at URA, one can acquire varied technical experiences in engineering, including user experience design, DevOps (unifying software development and IT operations) processes, and cloud-based development. URA regularly sends officers to courses to keep up with the industry's latest trends and practices.
In the public service, developers can concentrate on developing stable and meaningful systems for the long term. Indeed, as an engineer, driving and seeing well-polished products come to fruition gives me a profound sense of satisfaction.
Currently, my work involves streamlining processes to generate and consolidate property-related information in Singapore into one dataset to support urban planning and other regulatory functions. Working with experienced and diversely skilled colleagues provides me with invaluable experiences and learning opportunities.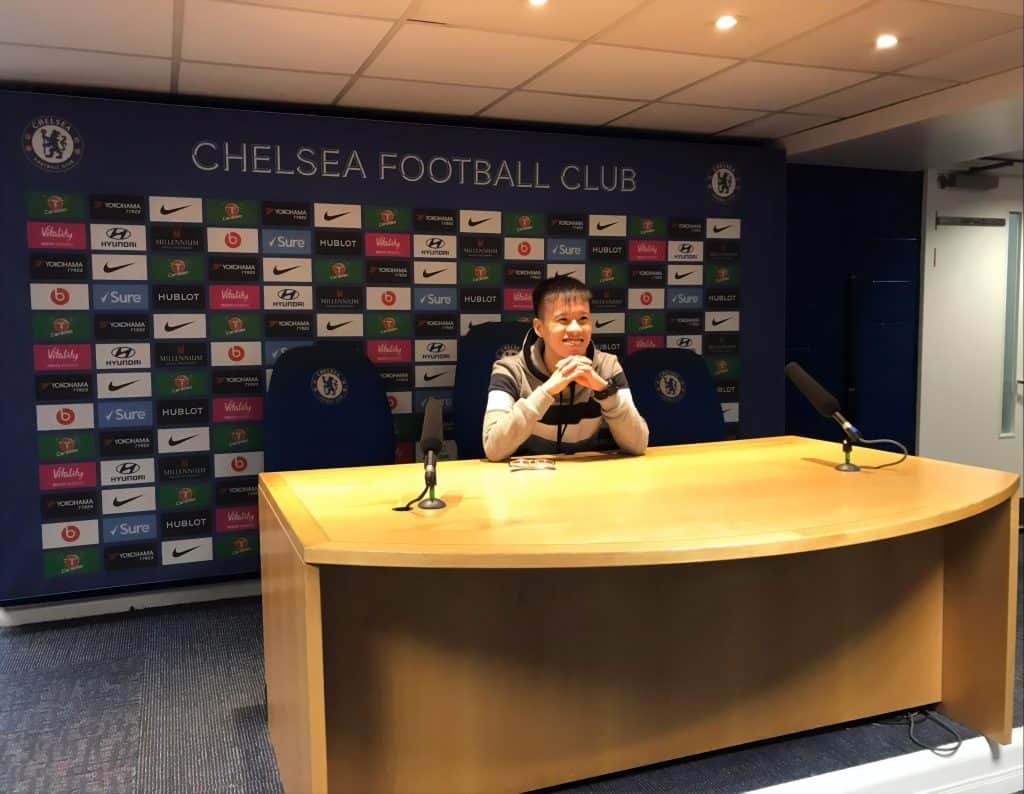 Work at URA is fulfilling in many ways. For instance, there are plenty of big spatial datasets and systems dealing with technologies such as Geographic Information Systems and 3D modelling, and these are areas that cater to my interests and make work dynamic and compelling. Software development at URA also requires me to have a deeper understanding of how urban planners work and close interactions with end-users to continuously deliver excellent quality software.
Sounds both challenging and exciting, doesn't it?
Bonus information: URA is also the Whole-of-Government Centre of Excellence for Urban Planning and Design Platforms, which makes URA the driver of technological innovations that enable Singapore to plan for a better future!
As a systems analyst at URA, I am part of a team that creates digital tools for the public to enhance the user experience and for planners to gain deeper insights and drive better planning decisions for a more liveable environment. The joy of knowing that others would benefit from my work motivates me.
Now then, what about you?
WILSON CHUA WEI CHENG
URA Undergraduate Scholarship
Master of Engineering in Computing, Imperial College London, United Kingdom
Now: Systems Analyst in Information Systems and Geospatial Group (Applications), Urban Redevelopment Authority
From: NUS High School of Mathematics and Science
More Articles