Meet Scholar Tan Wei Lun, an executive property market analyst with the Urban Redevelopment Authority (URA). In this exclusive interview, he opens up about his experiences with URA, from navigating diverse career paths to making judicious decisions in policymaking that impact Singapore's landscape. Take inspiration from Tan's guiding principle for all his professional endeavours and discover how an urban career can bring transformation and personal fulfilment.
Shaping Singapore's Identity
I applied for the URA scholarship because I believe that URA has a crucial and influential task in planning and reimagining Singapore's urban landscape. Beyond the development of Singapore's physical built environment, URA also plays a pivotal role in shaping our nation's identity by facilitating the preservation and creation of spaces that would nurture a deep sense of belonging among Singaporeans as a unified community.
Navigating Varied Career Paths
My first job at URA was as a planner in the Physical Planning Group. It involves formulating land use plans to guide the physical development of Singapore in a sustainable manner. We work with agencies to balance competing land uses: residential, commercial, transport, greenery, and park spaces, to name a few. Ultimately, we aim to translate these land use plans into tangible developments to achieve a quality living environment for Singapore.
My current role is with the Property Research department, which deals with the property market and residential policy issues, and it involves close monitoring of market trends and regular policy reviews to maintain a stable and sustainable property market. My responsibilities include analysing economic and property data trends to distil key implications for the property market and formulating policies to promote housing affordability and ensure prices align with economic fundamentals.
Making a Good Judgement Call
In URA, we often face the challenge of evaluating land uses and considering the trade-offs in policymaking. Most of the time, it is not about deciding between two distinct options but about finding a reasonable balance between them. This balance should be judicious, where quantitative or economic outcomes are weighed against intangible aspects such as urban design and community sentiments. It can be difficult to place priorities between these trade-offs. But by working with other teams and departments across diverse disciplines, we would eventually arrive at a considered and holistic outcome.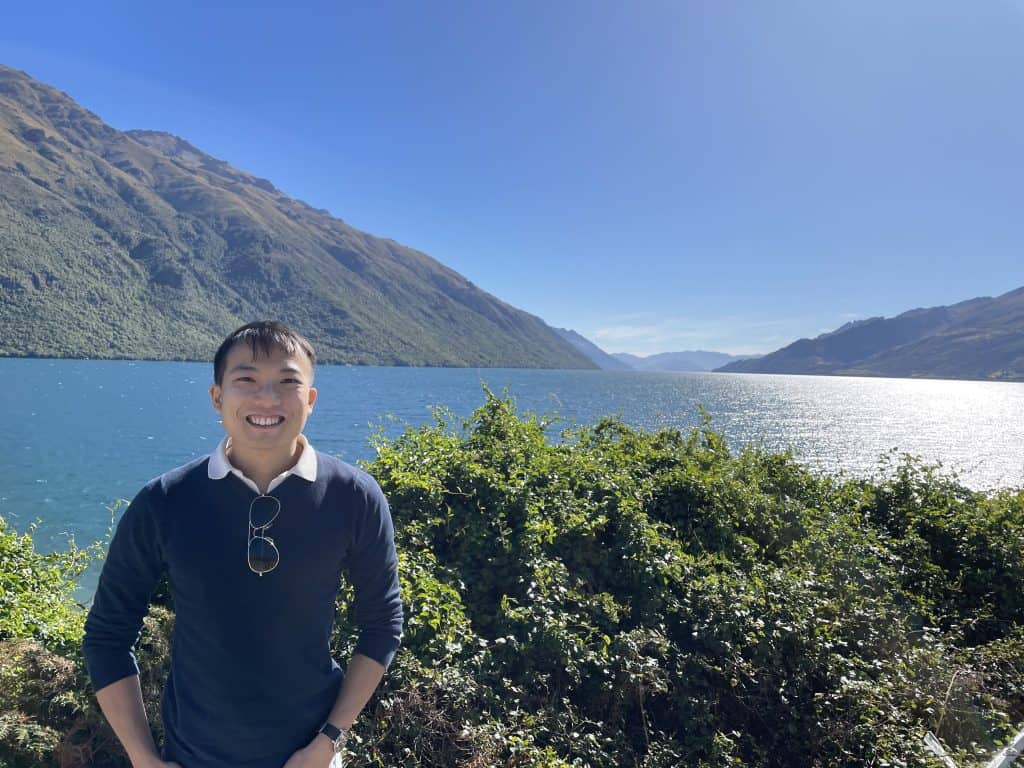 Rewarding Urban Careers
Overall, the work at URA is meaningful and enriching, and the organisation's nurturing and encouraging environment allows us to learn and contribute. Knowing that the work we do has a direct impact on the nation's landscape encourages us to put our best foot forward.
URA also values teams across a wide variety of disciplines. This gives URA officers career versatility, enabling us to take different paths to follow our interests and specialisations while still working towards the same goal for the organisation.
In recent years, with rapidly changing demographics and events like the COVID-19 pandemic, the challenges to create and design the urban landscape to suit the needs of our population have intensified. Apart from forcing a rethink of how we imagine our homes and workplaces, the pandemic also exemplified the need to ensure resilience when planning for developments and infrastructure to ensure that essential services can continue to function in times of crises. Being able to work on solutions to address these issues is what makes a career at URA so fulfilling.
A Professional Guiding Principle
Finally, here's a guiding principle that has helped me navigate my professional endeavours with purpose and commitment: Before I make any decision, be it a scholarship or job rotation, I would always remind myself to have a clear understanding of how my interests and specialisation align with the opportunity; and that I can foresee myself making impactful contributions in the long run.
TAN WEI LUN
URA Overseas Scholarship
Bachelor of Science in Economics, University College London
Master of Quantitative Methods in the Social Sciences, Columbia University
Now: Executive Property Analyst
More Articles