The Urban Redevelopment Authority (URA) Overseas Scholarship provided Toufiq with the opportunity to explore different cities around the world during his time as an Architecture student at the University of Edinburgh, United Kingdom.
Now an architect with the Architecture & Urban Design Group, he shares his experience working with the urban planning authority in reimagining the nation's future and his unique first year of having to start his working life in the middle of the COVID-19 pandemic.
Inspired by Singapore's Cityscape
Since young, I was always fascinated by Singapore's cityscape. The tall, shiny skyscrapers that define Shenton Way made me feel small, yet I was captivated by their grand designs. I also yearned to know more about other cities. The URA Overseas Scholarship allowed me to step out of my comfort zone and explore different cities during my time as an Architecture student at the University of Edinburgh. From getting lost in the theatrical maze-like streets of Naples to cycling along the picturesque canals of Amsterdam, these experiences inspired me to continue shaping Singapore's cityscape, the city where we live, work, and play.
Being a Part of Exciting Projects That Shape Singapore
Upon the end of my studies, I started work at URA and was fortunate to be a part of the Long-Term Plan Review (LTPR), which looks at planning concepts and strategies to guide Singapore's development over the next 50 years and beyond. Through engagement sessions with people from different walks of life, I have had the opportunity to facilitate conversations between Singaporeans and stakeholders, such as architects and Resident Committee members, to share their thoughts and ideas on potential land-use strategies for a Singapore that is not only adaptable and resilient, but also distinctive and endearing. It was particularly heartening to learn that many people are passionate about the spaces around us and are united through similar aspirations and hopes for the future of our nation. I am excited to work towards reimagining our future together.
I am also on the team that oversees the development of Jurong Lake District, which is a complex project that requires the expertise of officers from various groups in URA. The diverse range of knowledge and expertise of my colleagues on the multidisciplinary team offered me a great opportunity to learn and understand different planning perspectives. For example, my team carries out 3D model simulations to test the urban potential of developing particular land parcels and anticipate how future developments could look like in their urban setting. During this process, our planning and urban design goals may sometimes conflict with infrastructure plans and technical requirements. Thus, as a URA architect, I am encouraged to think critically, beyond my training in architecture and urban design, to strike a balance between competing considerations and achieve optimal outcomes.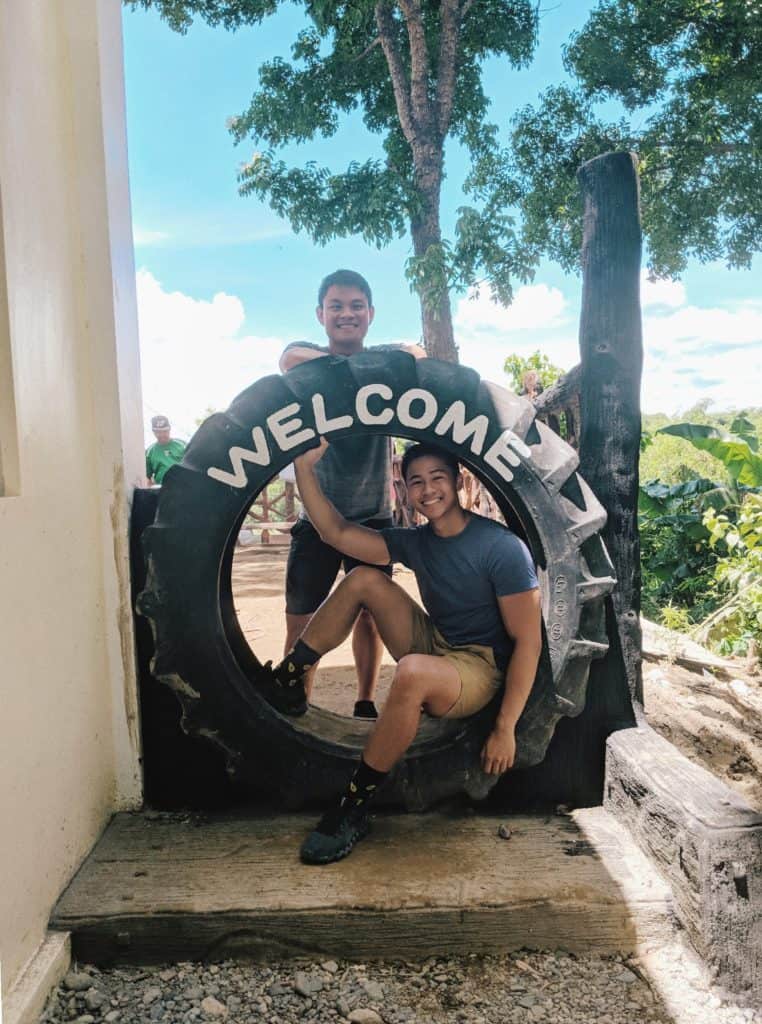 My Unique First Year With URA
Returning to URA during the COVID-19 pandemic required me to start my working life remotely, as work-from-home was the default arrangement then. Given this arrangement, was initially apprehensive that I would not be able to bond with my fellow colleagues. However, URA was incredibly supportive of new joiners like myself. It hosted virtual orientations and enrolled me in various courses, enabling me to meet fellow colleagues and familiarise myself with the different aspects of work that URA is involved in.
My team mates also took me under their wings and welcomed me warmly. We went on hikes and had lunches together over the weekend (in compliance with the Safe Management Measures, of course!). When we resumed work back in the office, they showed me around the URA building and introduced me to great food places nearby. The open and people-oriented working environment in URA also encouraged me to reach out to my team leader and director to seek guidance and clarity on my work.
I am coming to the end of my first year of work, and the journey so far has been fantastic and rewarding. I look forward to more opportunities to shape our cityscape with my fellow colleagues and people from all walks of life.
---
TOUFIQ ANDRY GURUH BIN MOHAMAD JUAHIR
Urban Redevelopment Authority (URA) Overseas Scholarship
From: Master of Architecture, University of Edinburgh, United Kingdom (UK)
Now: Architect, Architecture & Urban Design Group, URA
More Articles