Engineers, relative to planners or architects, may be less commonly associated with the Urban Redevelopment Authority (URA). Scholar Zann Tay shares with us how civil engineers play an important role in shaping the built environment, through some of the projects she has undertaken at URA after graduating from the National University of Singapore with a Bachelor of Engineering (Civil Engineering) with Honours (Distinction).
Of Engineering and City Planning
I decided to study civil engineering in university because I have always been intrigued by the science of things around me. In particular, I wanted to be involved in shaping the built environment. The URA scholarship afforded me not only a degree in civil engineering but also enriched my university years by supporting me on an exchange programme and summer schools. These exposures to different cities have broadened my perspectives on the interactions between the built environment and residents, as well as how the built environment can shape and influence the way people live.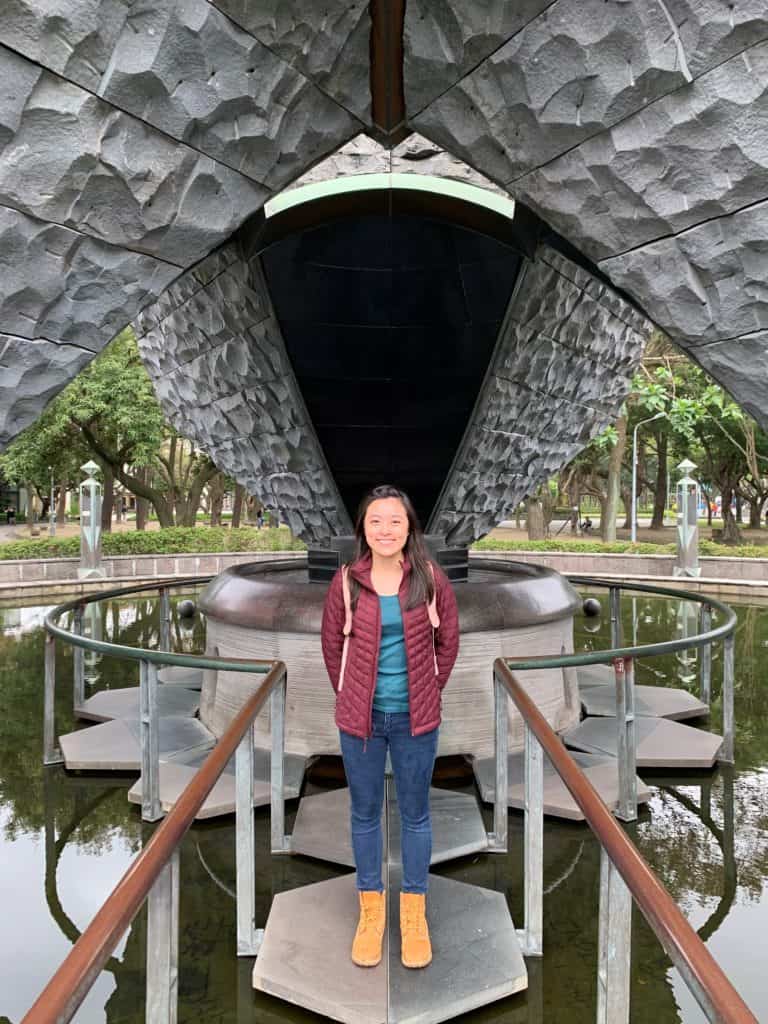 Exploring the Potential of Underground Space
When you consider the work of Singapore's national urban planning authority, engineers may not be the first people that come to mind. However, we play a critical role.
As an engineer in the Development Services Group, I have helped to plan and coordinate the use of subterranean spaces, which is an area that requires both technical knowledge of underground development works, as well as the management of multiple stakeholders from both public agencies and private organisations.
This is because similar to the master plan for above-ground spaces, we need to work with these diverse stakeholders to balance trade-offs and overcome technical challenges in the construction and maintenance of underground developments. This experience was invaluable in showing me that beyond planning, our plans must be executable and translatable on the ground.
Some of my engineering colleagues are involved in infrastructure developments to support new growth areas such as Marina Bay and the Jurong Lake District, or to revitalise the identity and charm of older areas like the Railway Corridor and Singapore River. They also carry out projects that support a greater good, such as the Common Services Tunnel in the Marina Bay Area—a mega infrastructural underground tunnel to house and link essential networks like telco cables, power lines, and water and refuse collection pipes for greater efficiency in utilising space and downstream maintenance.
Progressions & Work Culture
As part of my career development, I am currently on secondment to the Public Utilities Board, where I work on strategies to protect Singapore's low-lying areas from the effects of sea-level rise. Through this deployment, I hope to gain new perspectives on long-term planning and build engineering know-how to apply to my work in URA when I return.
People at URA are passionate and curious, always looking for better ways to plan and improve the built environment for Singapore. There are plenty of learning opportunities, from informal peer-to-peer discussions to formal workplace seminars and courses, to ensure that we stay ahead of future trends. If you are interested in shaping Singapore's built environment in a dynamic workplace, kickstart your future career by applying for a scholarship with URA!
---
ZANN TAY
URA Undergraduate Scholarship
From: Bachelor of Engineering, Civil Engineering with Honours (Distinction), National University of Singapore (NUS)
Now: On secondment to the Public Utilities Board as Senior Engineer, Coastal Protection Department
More Articles