HDB Scholar Amanda Lee's passion lies in the planning of commercial facilities, which bolsters a vibrant environment for residents to thrive in. Through the curation of shops that provide essential services such as retail and food & beverage, Amanda hopes to improve the quality of life and enhance the shopping experience of those living in the vicinity.
Whenever any of my family members or friends hear that I work in HDB, they typically assume my work has to do either with building or managing residential flats. Naturally, that is the core of what HDB does – building homes. When I further explain that my portfolio involves planning and managing commercial properties, I'm often met with the same response: "HDB has commercial properties?"
This was a question, I too asked myself, when I first heard that I would be part of the Commercial Planning Section. I was surprised to find out that HDB does in fact, manage thousands of commercial shops throughout different housing estates in Singapore. In all likelihood, most of us would have unknowingly patronised many of these shops without thinking twice about who builds and manages them, because they're so deeply integrated into our daily lives! Whenever you head to the convenience store below a block of HDB flats, go to a nearby coffee shop for a meal, or visit your local hairdresser for a haircut, you could be patronising a HDB commercial unit.
Growing up in Pasir Ris, many of my friends often joked that I grew up with no facilities nearby, since the estate is located farther away from larger, more central shopping facilities. However, this was not my experience growing up. Some of my earliest memories were of a nearby shopping complex, Loyang Point, where I vividly recall my weekly Saturday routine as a 12-year-old which involved buying my favourite soya milk from the food court and an Otah Bun from the bread shop next door, before heading for piano lessons at the music school within the same complex. My day would conclude with grocery shopping together with my parents in the vicinity before returning home. Imagine my joy and surprise when I found out that Loyang Point is an HDB shopping complex, and that I would have a hand in planning similar commercial facilities to create similar fond memories for others!
The reason HDB takes on the building of commercial properties can be traced back to our mission – to provide affordable, quality housing and a great living environment where communities thrive. Most people tend to focus only on the first part, which gives rise to the misunderstanding that HDB only builds flats. In reality, HDB engages in comprehensive town planning, making sure that every estate not only has good homes, but a vibrant living environment that provides social, recreational, health and commercial facilities.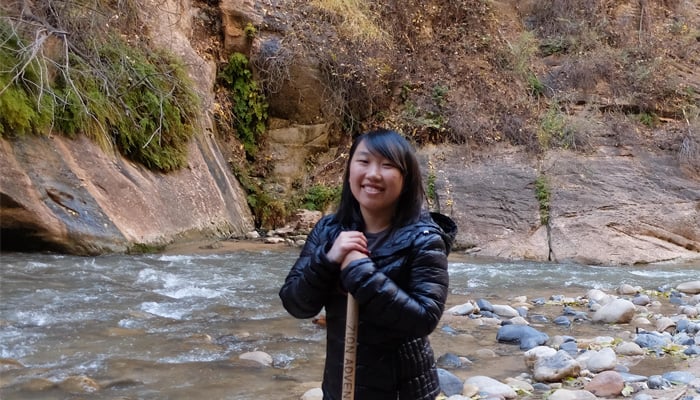 As a Commercial Properties Manager, I have had a hand in overseeing the planning of new towns and determining the provision and spread of shops in towns such as Bidadari and Tengah. We see through the development of these shops, from the initial planning stage, all the way till they are built and let to tenants, who will use these units to help meet the needs of nearby residents. I have also had a hand in the planning and designing of new shopping complexes. I had the privilege of attending the opening ceremony of one of HDB's newest Neighbourhood Centres – Oasis Terraces in Punggol, which was completed shortly after I joined HDB. Seeing the hard work that went into the building of this new complex has very much inspired me to want to recreate similar successes in my own projects, which will be completed in the coming years.
As an Economics student, we were taught that the market is profit-driven. However, after two years in HDB, I have learnt to view the building of shops in a different way. HDB builds shops and commercial complexes in a way that the private sector never could, because HDB is community-driven – shops are not built to maximise profits, but to serve residents and create community spaces. We therefore design our precincts with trades that, while not glamorous, are essential to serve residents, like stores selling household goods, coffee shops, and clinics. Rather than maximising space in order to squeeze out more rental revenue, we create large community spaces, such as community plazas in every new neighbourhood centre. We also collaborate with other agencies to co-locate important amenities with our shops for residents' convenience. For example in Kampung Admiralty, we have a hawker centre, medical centre, senior activity centre and childcare centre, all under one roof.
My work in HDB has left me feeling an immense sense of pride whenever I visit my local HDB shops. I'm happy that I can witness the very tangible impacts that my work has on creating vibrant towns and estates. Seeing the fruits of our labour makes my work in HDB extremely fulfilling.
AMANDA LEE JIA YUN
HDB Undergraduate Scholarship
Age: 25
Attained: Bachelor of Arts in Economics, University of California, Los Angeles, U.S
Now: Executive Commercial Properties Manager, Properties & Land Group
From: Raffles Institution
More Articles