A study in 2015 by UK-based company High Fliers, has shown that almost 50 percent of potential employers agree that fresh graduates with zero work experience are unlikely to be hired.
Ideally, one would have already secured at least one or two work attachments while still in university. However, if you have been remiss in that during your school years – it would be prudent to consider undertaking a graduate internship or trainee programme.
According to an article in Forbes in 2016, the lack of relevant experience can decrease your negotiating power with an employer regarding your first salary due to the lack of industry knowledge or benchmark wage – resulting in potentially 5 to 10 percent less take-home pay.
How Is a Graduate Intern Different From an Intern?
In a nutshell, it is a chance to gain valuable insight and first-hand experience in your chosen industry while proving your worth to potential hirers. Work attachments often last for a short timeframe such as three to six months, but graduate internships/trainee programmes usually serve as a probation period for enterprises to decide if the candidate is worth their salt for a fulltime position.
Is Graduate Internship Renumerated?
It differs from company to company, but most do offer some form of compensation or stipend for your time. Depending on the industry, they may offer enough to cover your daily public transportation and meals – however, there are companies that offer no salary for a graduate trainee position.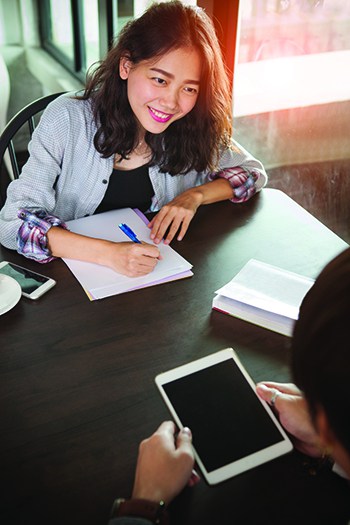 Why Should You Consider a Graduate Internship?
It will enable you to pick up real-life skills from the sector of your choice. These can range from financial and technological processes to soft skills such as working in a team or internal communication.
Working in a graduate internship will also help you understand company culture and honing your office etiquette. This can range from simple things such as email tonality, office politics and understanding the work systems – all of which can help you secure a fulltime job much faster.
Often, a mentor would be assigned to the graduate trainee for work shadowing purposes. Networking and building your contacts are invaluable at this stage of your career. Even if this graduate internship is only temporary, utilise this opportunity to learn as much as you can from your seniors.
This is also the perfect time to ask questions without worrying about looking ignorant as it is understandable for a graduate trainee to not know everything about the enterprise or job scope.
By proving yourself capable and showing that you fit in with a company's culture can help you find the golden pot at the end of the rainbow. At the end of the day, you may find yourself hired as a fulltime employee.
If that were not the case, you would have still gained priceless references for future interviews. A fruitful graduate internship would have netted you several notches in your CV that will help bolster prospective hiring opportunities.
More importantly, being a graduate intern can help you decide if the industry you've chosen is your cup of tea. Instead of spending years in a dead-end job in a sector you dislike, this work experience can help you make a thoroughly informed decision regarding your career path.
More Articles