UPDATE
Thank you everyone for taking part in our fourth instalment of Scholarship Guide Webinar series. For those who have missed our webinar session, you may view the recording and slides below. You may also read our feature article here.
WEBINAR REPLY
WEBINAR SLIDES
"One Last Useful Tip"
---
The pandemic has accelerated the use of video across organizations around the world. Video platforms such as Zoom, Microsoft Teams, Cisco WebEx or Barco weConnect are often used for recruitment, onboarding, training, meetings, medical consultations or even design sessions.
Being able to communicate effectively via video is a critical digital skill that students and employees must master during meetings, training or job interviews done remotely using a webcam. During this session, Mr. Marc Remond will share with you some workplace and technology trends, explain the common mistakes and give tips on proper video etiquette based on industry's best practices.
Marc Alexis Rémond is the regional business leader for Barco Meeting and Learning solutions, comprising mainly of ClickShare Present, ClickShare Conference and weConnect in Asia Pacific. Marc-Alexis is a seasoned professional and entrepreneur with has more than 21 years of working experience in selling and marketing ICT solutions as well as in providing consultancy services focus on technology adoption and utilization.
Mr Remond had the opportunity to study in Beijing at the University of International Business and Economics (U.I.B.E) and to live in Shanghai when he was working for Alcatel-Lucent, now part of Nokia. He holds a Master's Degree in International Commerce with majors in Business Management and International Marketing from Ecole Supérieure du Commerce Extérieur, a Paris-based Business School.
Join us to master the art of video to stand out from the crowd and secure a brighter future.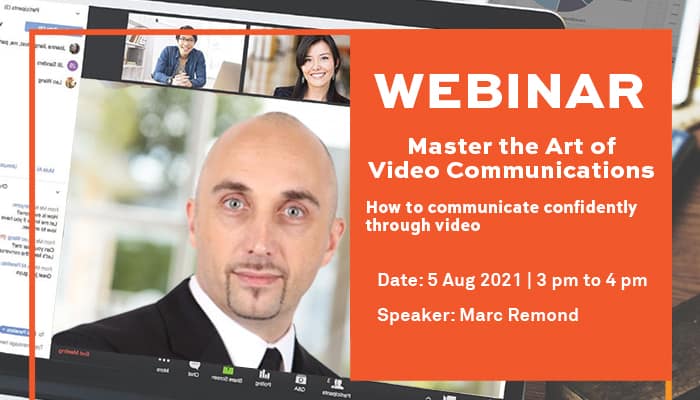 ---
More Articles