Joshua is proudly a Changi Airport Group (CAG) Scholar and a former national softball athlete. Currently pursuing his master's degree at the University of Warwick, he aspires to apply his honed expertise in analytics, information systems, and digital innovation to help power the aviation icon's innovation journey. Learn more about the softballer's story and his affinity with data and CAG.
Changi Airport's Charm
I have lived abroad for nine years and have had the opportunity to travel to various destinations around Asia. Changi Airport has always been special amongst all the airports I have been to. From its festive decorations to the vibrant vibes that it exudes, Changi Airport has never failed to make me smile. This has motivated me to join the organisation to provide a positive experience for every traveller or customer who steps foot in Changi Airport.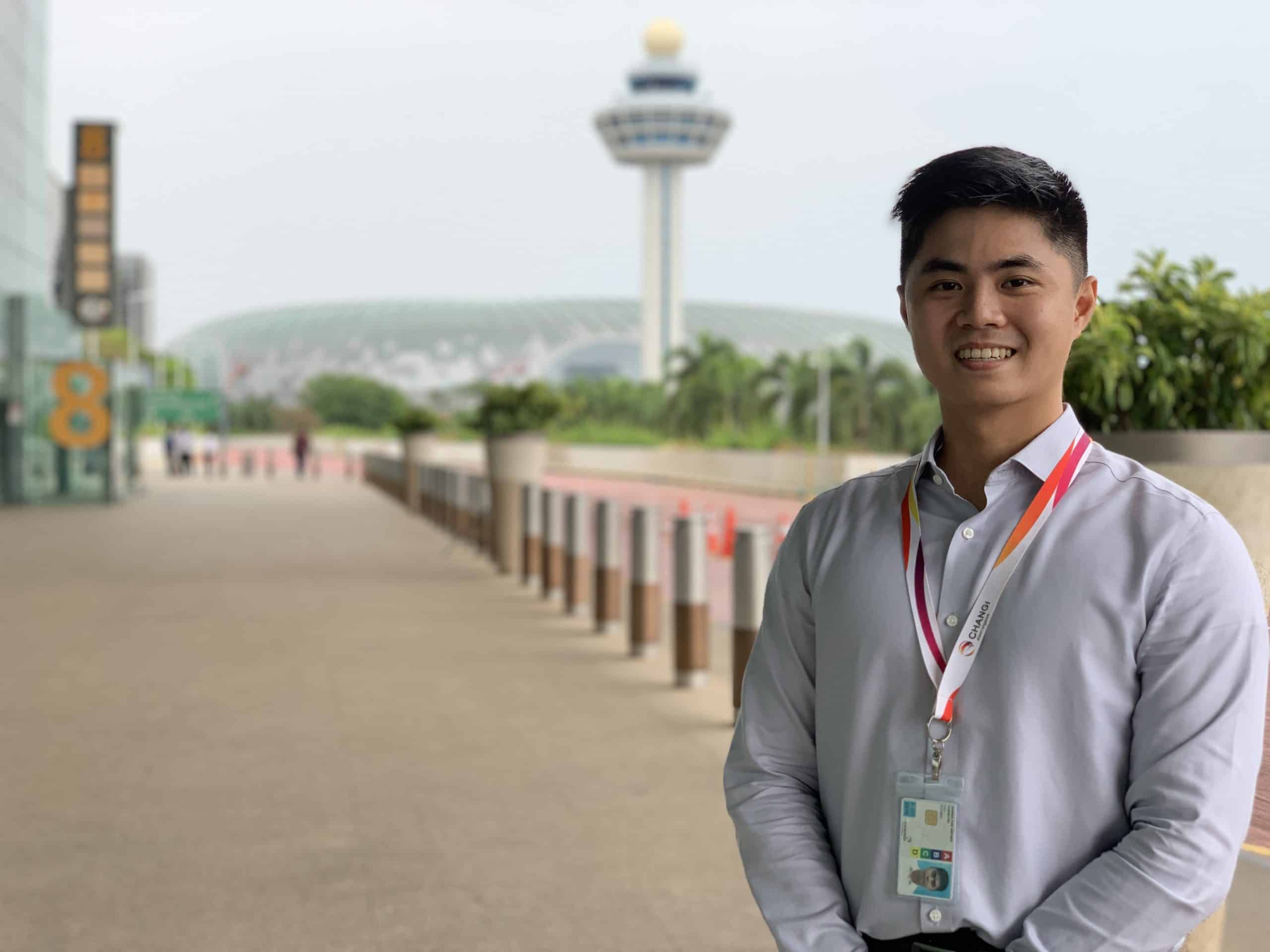 CAG Scholarship Application
The CAG scholarship application process was an eye-opener for me. The tasks posed were a test of intellectual, leadership, and personal qualities. Personal achievements and results aside, the assessors were keen to know more about me as a person and how I cope with challenges. I am grateful to be awarded the CAG scholarship, and I believe that confidence and honesty had played a big part in my success.
A Victorious Return
One of my most memorable experiences during my undergraduate years was when I represented Singapore in softball at the 2019 Southeast Asian Games. We had clinched a historic gold against the Philippines. Despite having to juggle a rigorous training schedule and my studies, I found that exercising discipline and effective time management had helped me excel in both aspects. I can still remember being welcomed back by my loved ones and being greeted by a sea of red and white at Changi Airport Terminal 1, which was an experience like no other.
Course(s) of Study
Why analytics? Truth be told, my interest in data stemmed from softball and baseball. In this digital age, analytics has become a new training accessory in sports. I relish the process of obtaining, tabulating, and analysing data to achieve a favourable outcome in my games and practices. My fascination with data and its potential to add value and make a difference to benefit people and organisations has propelled me to choose business analytics as my course of study at the National University of Singapore (NUS).
I am currently pursuing a master's degree in information systems and digital innovation. From an academic and industrial perspective, I believe this course would allow me to broaden my knowledge and experience in business analytics and connect the dots between technology and related fields, bringing forth innovative solutions that could help address business issues. I am also excited to see the world from a different perspective and build rapport with peers from various countries and cultures—an aspect I was missing out on during my undergraduate days due to the COVID-19 pandemic.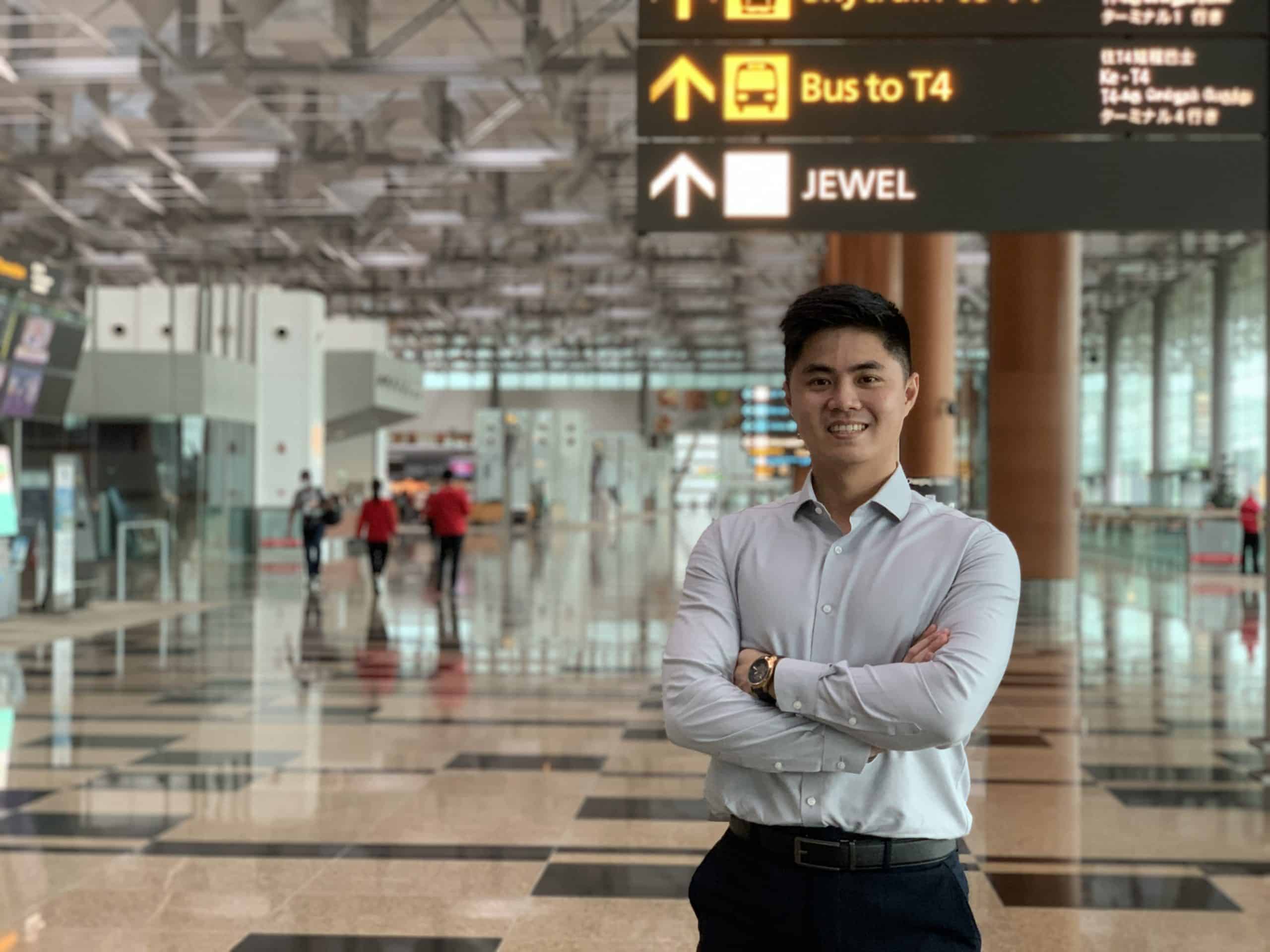 Preparing for a Career with CAG
I remember my posting to the iChangi team as a data analytics intern in 2021, where I was tasked with developing the first tranche of recommendation systems logic for the iChangi app shop affinity component and exploring possible performance metrics to evaluate the app performance effectively. As an avid user of the iChangi app, I was excited to help enhance the app. Despite having to work from home, I enjoyed every step of the process of familiarising myself with the recommendation systems and exploring the data analytics tool using real-life iChangi data for evaluating metrics. The internship has helped me better understand what I was learning in my course and narrow down what I want to do in the future.
The onset of COVID-19 has ignited CAG's digital transformation across the organisation. The course modules covered in my master's degree are attuned to CAG's digital roadmap, including niche areas such as blockchain and digital finance that can enrich my technical knowledge. With my honed expertise in analytics and information systems, I aspire to help accelerate digital innovation for CAG and contribute to the Group's continued success as a world-class aviation service icon.
JOSHUA TAM
CAG Undergraduate Scholarship
From: Bachelor of Science in Business Analytics, National University of Singapore (NUS)
Now: Master of Science, Management of Information Systems and Digital Innovation, University of Warwick
More Articles