A final year master's student at the prestigious University College London, Selina Yu's aspirations go beyond simply crunching numbers behind the scenes. She envisions her work leaving a visible mark on society, and the URA Overseas Scholarship became her pathway to realising this dream. As she merges her passion for mathematics with smart city planning, Selina is on a compelling journey to shape the future of Singapore. Step into Selina's inspiring journey as she shares internship and orientation stories and insights on navigating the URA Scholarship application.
From Data Science Aspirations to Fulfilling a Dream to Make a Visible Difference
Even before the scholarship application period, I had already decided to pursue a data science-related undergraduate degree. Mathematics and statistics had always captivated my interest, although I remained uncertain about the field or industry I wanted to enter. My goal was to witness a tangible impact through my work, but I was aware that data-related roles often involved working behind the scenes. However, when the opportunity to become a URA scholar arose, I saw it as a chance to make a meaningful and visible difference through smart city planning—a prospect that excited and inspired me.
An Eye-Opening Internship
During my time as a URA scholar, one of the most enlightening experiences was the mandatory attachment, where I had the privilege of interning under two different URA departments—the Digital Planning Lab (DPLab) and Property Research. Guided by mentors from each department, I embarked on individual projects that offered invaluable insights into URA's data engineering and property development processes. This experience allowed me to gain a comprehensive understanding of how data is collected and utilised within the organisation. Moreover, I was encouraged to expand my skillset, particularly in preparation for the multifaceted roles in DPLab, which led me to explore Geographic Information Systems (GIS).
Scholarship Orientation: A Lasting Memory
The most unforgettable event, however, would have to be the scholarship induction experience I shared with my fellow scholars. We had a joint orientation together with the other scholars under MND, which concluded with a group performance at the scholarship ceremony. These memories remain cherished in my heart, and the friendships formed with other scholars studying in the UK became an invaluable source of support during my time in London.
URA Mentors & Guided Choices
The culture of respect and collaboration at URA truly shines through the organisation's supportive attitude towards personal development. Throughout my four years of university education, I had the freedom to choose my modules. Beyond my core statistics subjects, such as linear models and optimisation algorithms, I pursued forensic psychology and philosophy out of genuine interest. As my three-year undergraduate degree drew to a close, I sought advice from my internship mentors about disciplines that would be useful for my future. Combining their insights with my personal preferences, I made the decision to undertake my master's in data science and machine learning, a choice that has proven to be immensely rewarding.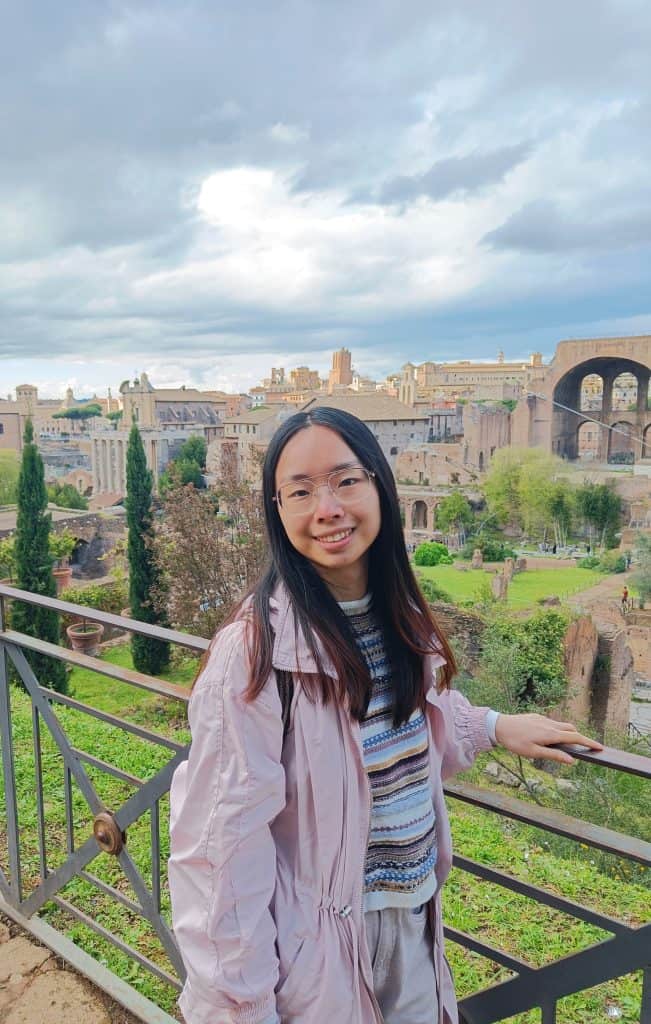 A Two-Way Perspective on URA Scholarships
To aspiring scholars, I offer my heartfelt advice: Be proactive and cultivate a well-rounded understanding of the challenges that URA endeavours to address. Embrace the application process as an opportunity to engage in thoughtful discourse on how URA can enhance the current built environment. There is no perfect answer; what truly matters is your ability to remain composed and clearly articulate your thought process. Remember, the application process is an assessment on both ends. As URA assesses your qualities, it is also your chance to discern if the URA environment and career opportunities align with your aspirations. If you are enthusiastic about a collaborative and supportive environment (not to mention the possibility of savouring free sandwiches after a nerve-wracking scholarship interview!), I wholeheartedly encourage you to join the URA family.
SELINA YU YILIU
URA Overseas Scholarship
Bachelor of Science in Statistics, University College London
Now: Master of Science in Data Science and Machine Learning, University College, London, Final Year
More Articles