Brenda Koh and Caleb Tay are two youths who have overcome their disabilities to pursue their academic and career aspirations with the support of the Asia Pacific Breweries (APB) Foundation Scholarship for Persons with Disabilities.
Brenda was diagnosed with cerebral palsy since young and uses a wheelchair and hearing aids. Despite challenges with mobility and hearing, Brenda excelled academically to complete her studies at the Singapore Management University (SMU) School of Law. Over the years, Brenda developed a keen interest in the French language and writing. She came in third of the entire Singapore cohort when she sat for the French National final-year examination in 2013, as well as won the French Elective Language scholarship awarded by the Ministry of Education in 2015. Brenda also shared her writing on the world stage through the Royal Commonwealth Essay Competition where she won Gold and Bronze in 2010 and 2015 respectively. To top it off, Brenda is passionate about music too, having achieved Grade 8 in piano.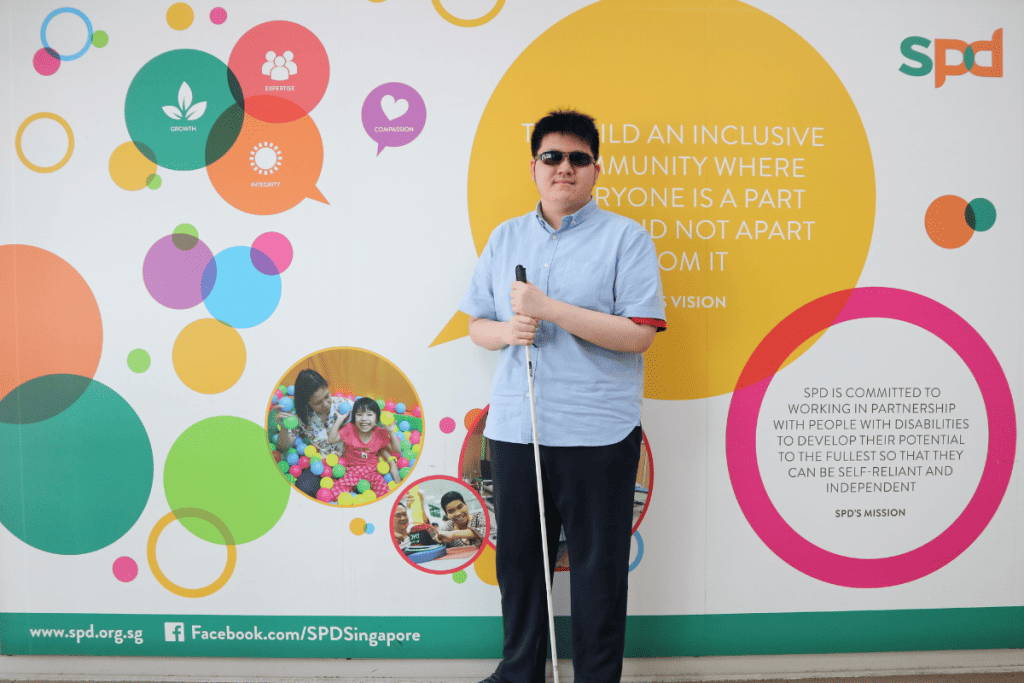 Caleb is another youth who refused to let his disability hinder his aspirations. He was diagnosed with cone dystrophy, a rare eye disorder that reduces the ability to see colours and an increased sensitivity to light. Throughout his schooling years, Caleb faced various challenges but remained positive and persevered. He graduated from SMU with a Bachelor in Business Management in 2020 and is now a bank analyst. Passionate about giving back to the society, Caleb is heavily involved in community endeavours such as conducting workshops for children with special needs, as well as advocacy work for individuals with visual impairments.

The stories of Brenda and Caleb, both recipients of the APB Foundation Scholarship, remind us that we can achieve our dreams with perseverance and some help from those around us.

The APB Foundation Scholarship for Persons with Disabilities has been empowering young adults with disabilities like Brenda and Caleb in their educational pursuits since 2004. Apply for this bond-free and multi-disciplinary scholarship at https://www.spd.org.sg/scholarships today.
More Articles