The Ministry of National Development (MND) and its ­statutory boards work ­hand-in-hand to provide ­Singaporeans with a ­vibrant and ­sustainable urban environment to live, work and play.
Singapore is our home. This is where our ­families and friends live, where a beautiful built environment surrounds us, and where we have an array of delectable foods to please our palates!
MND has played an integral role in shaping the Singapore we see today. Its role involves developing world-class infrastructure, creating a vibrant and sustainable living environment, and building cohesive communities.
To help improve the living environment for ­Singaporeans, the Municipal Services Office (MSO) was set up under MND in October 2014. This also helped to enhance the delivery of municipal services such as the cleanliness of public areas, public infrastructure maintenance, and horticulture maintenance.
MND EDGE Postgraduate Scholar Lim Li Qin, a Senior Assistant Director of MSO's Policy & Planning Division, is part of this initiative. She gives us an insider's look into how MND is helping to make Singapore an endearing home for future generations.
Why Did You Take up the MND Postgraduate Scholarship?
In my opinion, careers can be broken down into the learning phase and the contributing phase. This process can be straightforward for a young officer, but it means that experienced officers need to carry out more learning to further one's contributions.
For me, the calling to embark on a new learning journey came after being in MND for six years. That was when I decided to pursue a Masters in Business Administration (MBA) with the Nanyang Business School. This was a 12-month programme inclusive of an overseas learning opportunity at the IE Business School in Madrid, Spain. The overseas exchange programme allowed me to meet friends from many different countries and gave me a better understanding of the cultural, businesses and management influences within organisations. This programme also helped to hone my people management skills and sharpened my analytical rigour. All these skills are useful and will come in handy for any job posting.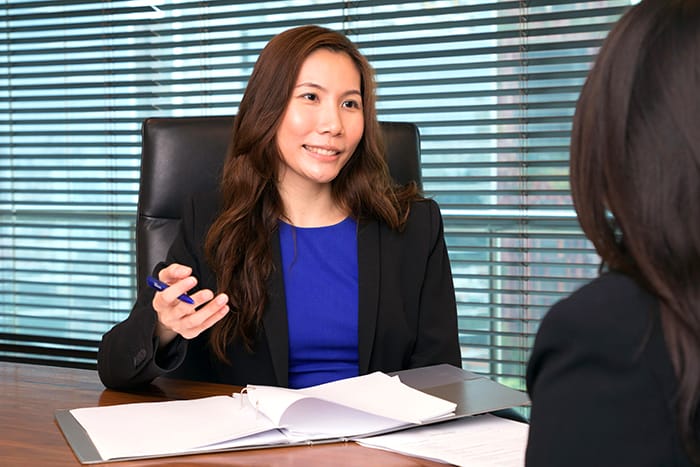 Please Share With Us About Your Career in MND. What Does Your Job Entails?
I'm with the Policy and Planning Division of MSO, which was set up in October 2014. MSO works to improve the overall coordination and delivery of municipal services across Singapore. By municipal services, we refer to the upkeep and improvement of Singaporeans' communal living environment.
Specifically, I assist in the development of Whole-of-Government (WOG) structural and policy solutions. We tap on technology and data analytics to study trends and patterns, which helps us to better identify areas for upstream systemic improvements that can benefit Singaporeans.
Prior to my posting to MSO, I was with MND's Corporate Communications ­Division, where I managed the Ministry's ­public communications needs in areas such as media relations and planning, events ­organisation, new media outreach, and public engagement.
How Did You Derive Fulfilment From Your Job?
MSO functions as a central coordinating body. We work closely with many ­different agencies, each with their own focal areas and priorities. Therein lies the challenge of balancing the different interests to ­arrive at a consensus, and sometimes even a compromise. For instance, there were times when we had to review the scope of work to be undertaken by the different agencies to streamline processes and bring about greater convenience for the public. It's like playing mediator and honest broker, but on a higher level between organisations and not just individuals.
In a public sector job, the work that we do cannot be measured in dollars and cents. Instead, we have to manage public expectations and work to benefit the people. Fulfilment comes when we see the policies and plans physically take shape. The lush parks and greenery, safe and clean housing estates, and our beautiful city skyline exist in part because of the ­contributions of my colleagues in MND and our statutory boards!
What Advice Do You Have for Aspiring Scholars?
A scholarship does not ­automatically put anyone on a fast track towards ­success. At the end of the day, one's career progression is more likely to be determined by one's thirst to learn, improve and contribute. It is important to know what you want out of your learning experiences and take steps to achieve them. I would encourage anyone with a ­passion for sustainable development and public service to take on the scholarship, and then equip yourself with the ­relevant skills to better ­contribute to the shared ­vision of a sustainable ­Singapore.
LIM LI QIN
MND EDGE Postgraduate Scholarship
Attained: Bachelor of Communication Studies (2nd Class Upper Hons) from NTU; Master of Business Administration (Dean's List) from NTU
Now: Senior Assistant Director (Policy & Planning), Municipal Services Office (MSO)
More Articles